From Memorial Hall to Carnegie Hall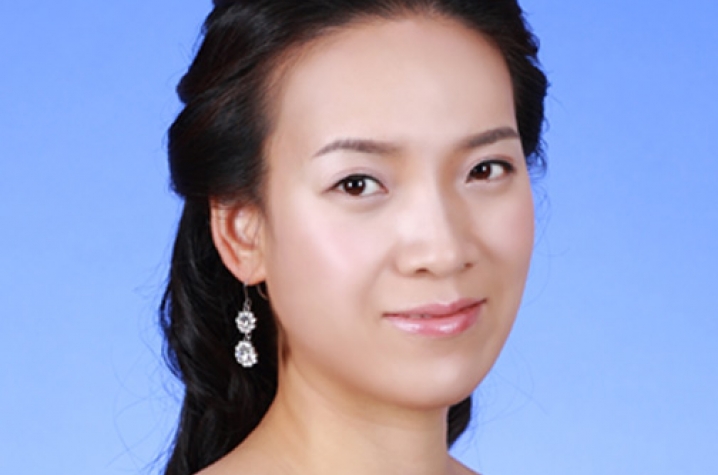 LEXINGTON, Ky. (Nov. 17, 2010) − University of Kentucky doctoral candidate Seunghee Lee has a busy few weeks ahead, as she graces stages here in the Bluegrass and New York City. Lee will make her debut at Carnegie Hall at 7 p.m. Wednesday, Dec. 1, in Weill Recital Hall. For those wanting a sneak peek of Lee's concert, she will present a preview concert at 7 p.m. Sunday, Nov. 21, in Memorial Hall. The UK concert is free and open to the public.
Lee's Carnegie Hall concert is presented as part of the MidAmerica's Chamber and Solo Music Series. MidAmerica Productions inaugurated its Chamber and Solo Music Series at Carnegie's Weill Recital Hall in 1989. Since then MidAmerica has presented 317 concerts of solo and chamber music at Weill Recital Hall, including performances by musicians from the New York Philharmonic, the Metropolitan Opera Orchestra and The Philadelphia Orchestra. Lee's concert program will feature works by Works by Hector Villa-Lobos, Robert Muczynski, Frédéric Chopin, Francis Poulenc, Edvard Grieg and Enrique Granados.
Lee began studying piano at the age of five. She did her undergraduate studies at SangMyung University with Min-Sook Lee and traveled to the United States for her graduate studies. Lee earned her master's degree in piano performance and a graduate piano performance certificate from Ohio University under Sylvia Reynolds Eckes, where she received the Outstanding Member Award and Graduate Achievement Award in Performance.
At UK School of Music, Lee is a doctoral candidate in piano performance under the tutelage of Irina Voro. A recipient of the Ford M. Montgomery Memorial Piano Scholarship, she serves as a teaching assistant in Voro's studio.
A native of Seoul, South Korea, Lee has concertized in North America, Brazil, Italy and South Korea. She made her international debut in 2003 as a winner of the International Concerto Competition at the Festival of Music in Laguna, in Chioggia, Italy. Lee has appeared as a soloist with the Ohio University Symphony Orchestra at the Ohio University Bicentennial Memorial Concert, UK Symphony Orchestra, and Orchestra Sinfonica del Festival di Chioggia in Italy. She is a winner of the Ohio University Concerto Competition (2004) and the UK Symphony Orchestra Concerto Competition (2007), and she took second place at the Ohio Music Teachers Association and Graves Piano and Organ Company - Piano Solo and Ensemble Competition (2004). In 2009, she was invited to teach and perform at the Second International Piano Festival in Vitoria, Brazil.
Lee has participated in master classes given by Earl Wild, Konstantin Bogino and Kimura Park, among others. She has been an accompanist for churches and choirs in the U.S. and South Korea, and currently serves as an accompanist for the Lexington United Methodist Church.
Lee's performance is the second appearance at Carnegie Hall by UK School of Music students within a week. On Nov. 27, the UK Symphony Orchestra and John Nardolillo, music director and conductor, returns to perform with Arlo Guthrie on the main stage. The orchestra first performed with Guthrie at Carnegie Hall in 2007.