Old Time Banjo Legends to Play Niles Gallery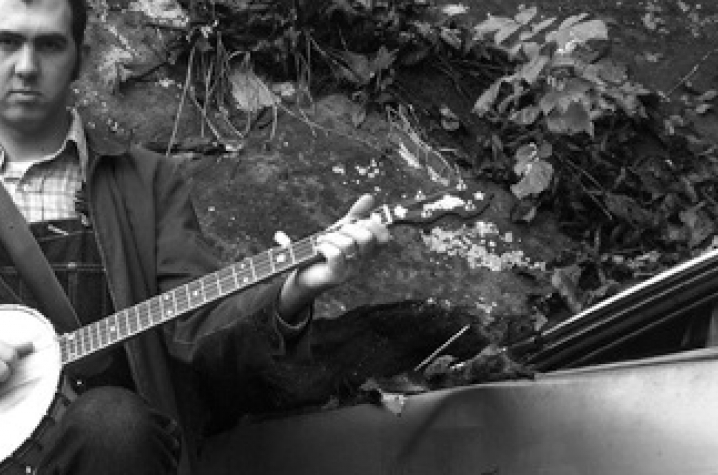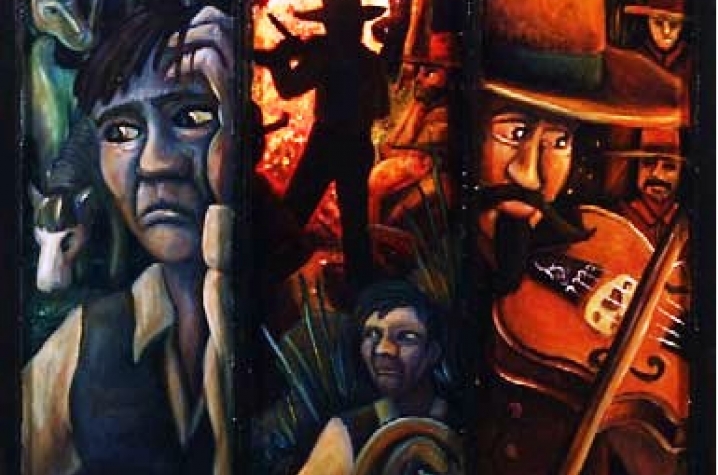 LEXINGTON, Ky. (Sept. 8, 2011) − Old time banjo music takes center stage as part of the upcoming "Appalachia in the Bluegrass" concert featuring musicians Lee Sexton and John Wezley Haywood.  The free public concert, presented by University of Kentucky John Jacob Niles Center for American Music, is scheduled for noon Friday, Sept. 9, in the Niles Gallery, located in the Lucille C. Little Fine Arts Library and Learning Center. 
When Lee "Boy" Sexton, a native of Letcher County, Ky., was eight years old, he bought his first banjo. The banjo, a homemade wooden fretless model with a groundhog skin head, cost him one dollar. With instruction and guidance from his father and uncles, including noted musician Morgan Sexton, he quickly mastered the banjo and the fiddle.
Growing up, Sexton worked all week in the mines, and focused on his passion for music on weekends. He performed at house parties, bean stringings and corn shuckings, and later earned a reputation as one of the most respected and revered folk musicians in Eastern Kentucky. Sexton's renowned talent landed him a brief role in the1980 film "The Coal Miner's Daughter," where he appears performing at a square dance. In 1999, Sexton was presented with the Kentucky Governor's Award for Lifetime Achievement in the Arts. In 2004, June Appal Recording reissued Sexton's "Whoa Mule," the musician's seminal solo album originally released by June Appal Recordings in 1989.
To see a performance by Sexton, watch him play "Shady Grove," "Little Maggie" and "Wildwood Flower" on YouTube at www.youtube.com/watch?v=_huBDHyoSWE.
Joining Sexton for the "Appalachia in the Bluegrass" concert is John Wezley Haywood, an award-winning old time banjo player and visual artist. Haywood was born in a "holler" in the small Eastern Kentucky community of Risner. His childhood in a less economically developed area of the state inspires his music, which he uses to pay tribute to the lifestyles that make Kentucky and Appalachia some of the most unique, celebrated places in the world. His music, as well as his paintings, tells stories of hell-raising hillbillies, hardened mine workers, mountain musicians and more.
Haywood currently plays with the musical groups Rich and the Po' Folk and the Travelin' Snakes, but also performs solo and coordinates Appalshop's "Pick and Bow" program. He currently lives near Hindman, Ky., in Knott County with his wife and daughters.
To listen to music performed by Haywood, visit his MySpace page online at www.myspace.com/renegadehillbilly.
The "Appalachia in the Bluegrass" concert series celebrates the old time roots of American Folk music by featuring a diverse range of traditional musical expression. The concert series illustrates the many faces of the Bluegrass' indigenous American Folk music, from the authentic old time sound of mountain banjo player Lee Boy Sexton to the blues-infused style of Sparky and Rhonda Rucker. The Niles Center is a collaborative research and performance center of the UK College of Fine Arts, UK School of Music and UK Libraries.
This year the series is made possible with support from the Office of the Provost, the Niles Center and the Appalachian Studies Program.
 For more information on the Lee Sexton and John Haywood concert or the "Appalachia in the Bluegrass" concert series, contact Ron Pen, director of the Niles Center by email to Ron.Pen@uky.edu or visit online at www.uky.edu/FineArts/Music/Niles. 
MEDIA CONTACT: Whitney Hale, (859) 257-8716 or whitney.hale@uky.edu