Singletary Center Announces 2011-12 Signature Series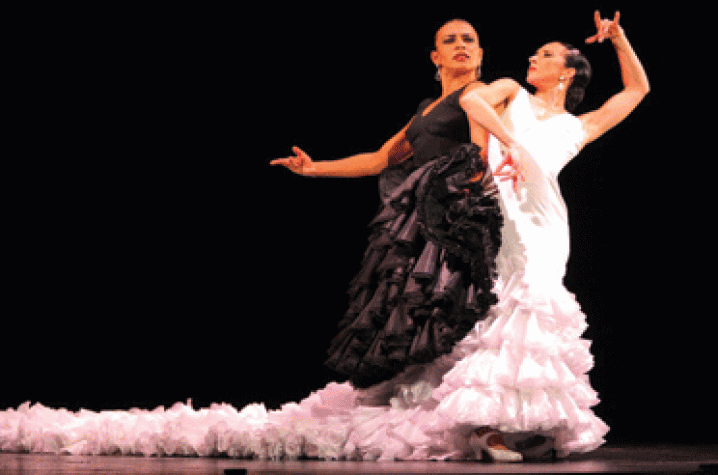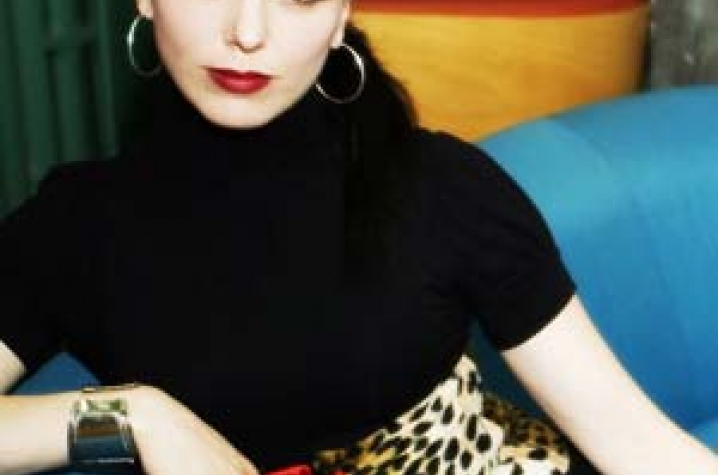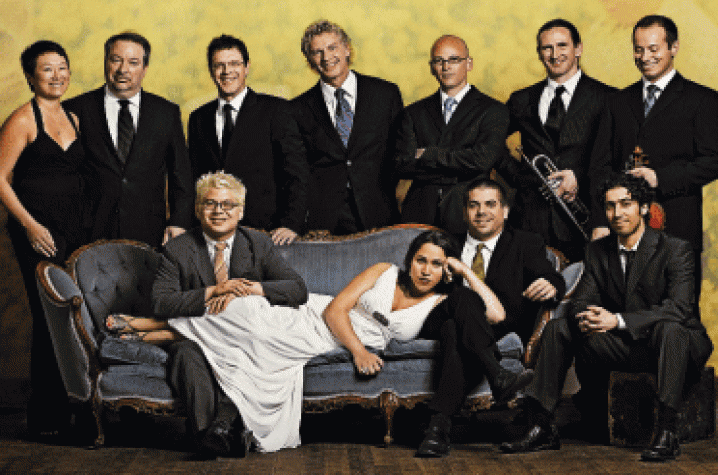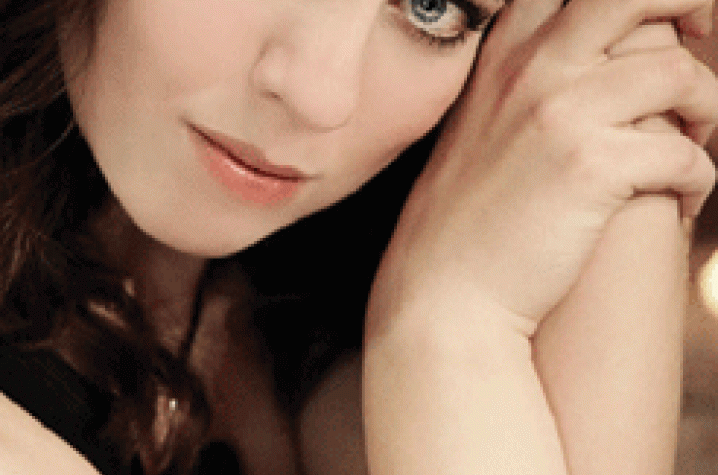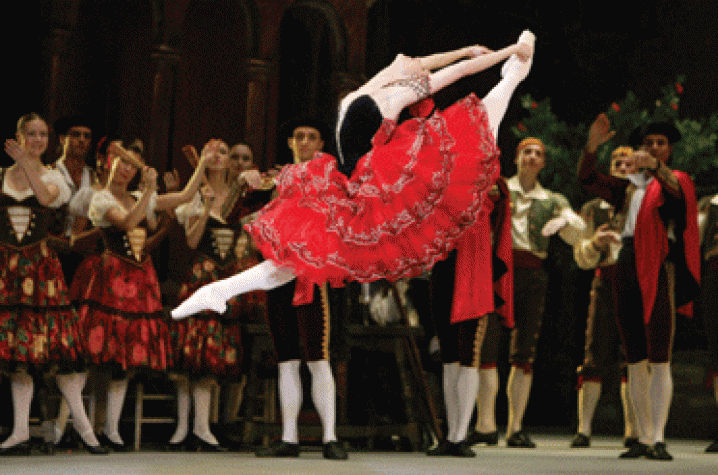 LEXINGTON, Ky. (Sept. 15, 2011) − The Singletary Signature Series at the University of Kentucky Singletary Center for the Arts started with a bang this August with a concert by party band the B-52s. In a season that includes rockabilly, pop/retro punk and classical music concerts, as well as international dance productions, Kentucky audiences will have the opportunity to catch greats like Imelda May, Pink Martini and Natasha Paremski both joined by UK Symphony Orchestra, and stellar dance by José Porcel and Ballet Flamenco and the Moscow Festival Ballet Company.
Next up for the Signature Series line-up will be José Porcel and Ballet Flamenco. The Compania Flamenca José Porcel was founded in Madrid, Spain, and is among the premier dance troupes exhibiting this dance art form. The company brings the tradition of flamenco to life vibrantly with live musicians, vocalists and of course, dancers, who have delighted audiences around the world for many years. After a sensational success with their 2009 coast-to-coast tour of North America, José Porcel and Ballet Flamenco return to the U.S. for the 2011-12 season with the thrilling new program "Gypsy Fire." José Porcel will perform Sept. 24.
October will bring a new talent to many Lexingtonians, Imelda May. Imelda May, born in Dublin, and raised in the Liberties, may be an unknown name to some, but to many she is already a superstar. In Ireland, her debut album "Love Tattoo," has gone triple platinum. May has shared the stage with such greats as Eric Clapton, Chuck Berry, David Gilmour, Lionel Richie, Jeff Beck, Van Morrison, Wanda Jackson and Meatloaf. And now with the release of her new album, "Mayhem," May's rise is about to go global. She is unmistakable both in her music, a fusion of surf guitars, blues and rockabilly that wouldn't be out of place in a David Lynch movie, and her style, with a solitary curl and shock of blonde in her jet-black hair.  Imelda May will grace the Singletary Center stage with a performance Oct. 8.
The first performance in the series to include the UK Symphony Orchestra, under the direction of John Nardolillo, will feature the popular retro combo Pink Martini.  Drawing inspiration from music from all over the world - crossing genres of classical, jazz and old-fashioned pop - Thomas M. Lauderdale founded the "little orchestra" in Portland, Ore., in 1994. Lauderdale met China Forbes, Pink Martini's "Diva Next Door" lead vocalist, at Harvard University. They bonded over their love of singing arias by Giacomo Puccini and Giuseppi Verdi and the occasional campy Barbara Streisand cover. The song writing began, and their first song "Sympathique," an overnight sensation in France, was nominated for Song of the Year at France's Victories de la Musique Awards in 2000. All 12 members of Pink Martini come from multicultural families, studying different languages, as well as different styles of music from all parts of the globe.  Pink Martini and UK Symphony Orchestra will perform together Dec. 10.
With her consistently striking and dynamic performances, 23 year-old pianist, Natasha Paremski, reveals astounding virtuosity and voracious interpretive abilities. She continues to generate excitement from all corners as she wins over audiences with her musical sensibility and flawless technique. Born in Moscow, Paremski began her piano studies at the age of 4 at the Andreyev School of Music. In 1995, she immigrated with her family to the U.S.; and studied at the San Francisco Conservatory of Music and the Mannes College of Music in New York. Paremski has won countless awards including top prize in the Young Artists in Carnegie Hall International Piano Festival in 2000, Prix Montblanc 2007, and top prize in the 2002 Bronislaw Kaper Awards sponsored by the Los Angeles Philharmonic. The UK Symphony Orchestra will join the pianist for this performance. Natasha Paremski and the university's orchestra will command the stage Feb. 11.
The Moscow Festival Ballet will return to Lexington to close out the Singletary Signature Series with "Don Quixote." Moscow Festival Ballet was founded in 1989 when legendary principal dancer of the Bolshoi Ballet, Sergei Radchenko, sought to realize his vision of a company which would bring together the highest classical elements of the great Bolshoi and Kirov Ballet companies in an independent new company within the framework of the Russian classic ballet. This will be the third trip by the ballet company to the Singletary Center; the first two performances ("Swan Lake" and "Sleeping Beauty") were rousing successes. This year the ballet will be bringing their latest endeavor, "Don Quixote." Moscow Festival Ballet dances onto Singletary's stage on March 22.
A part of the UK College of Fine Arts, the Singletary Center for the Arts presents and hosts around 400 artistic, cultural and educational events annually for the university community, Lexington community and the Commonwealth of Kentucky.
Tickets prices vary for 2011-2012 Singletary Signature Series performances and are on sale now. Tickets to Singletary Signature Series shows can be purchased by calling the Singletary Center ticket office at (859) 257-4929, visiting online at www.singletarytickets.com, or in person at the venue.
MEDIA CONTACT: Whitney Hale, (859) 257-8716 or whitney.hale@uky.edu