Sounds of Classical Guitar to Fill Singletary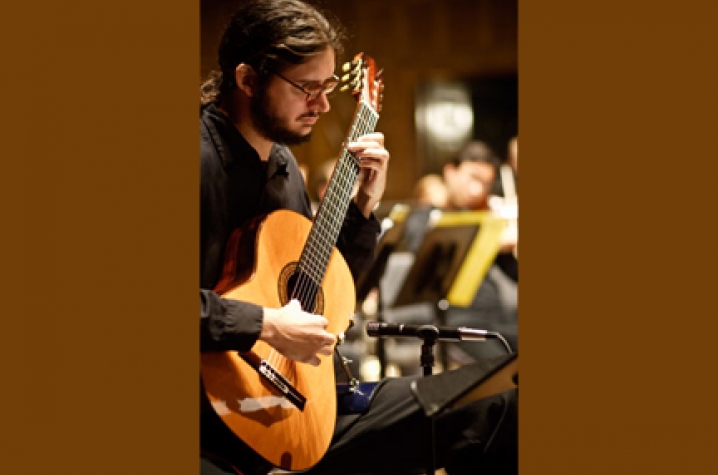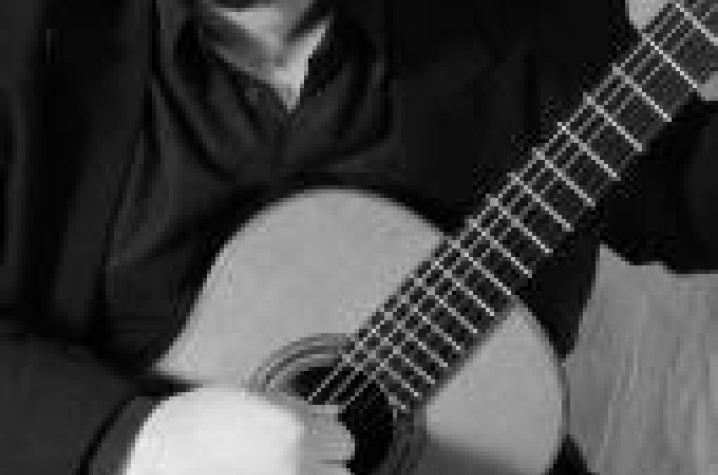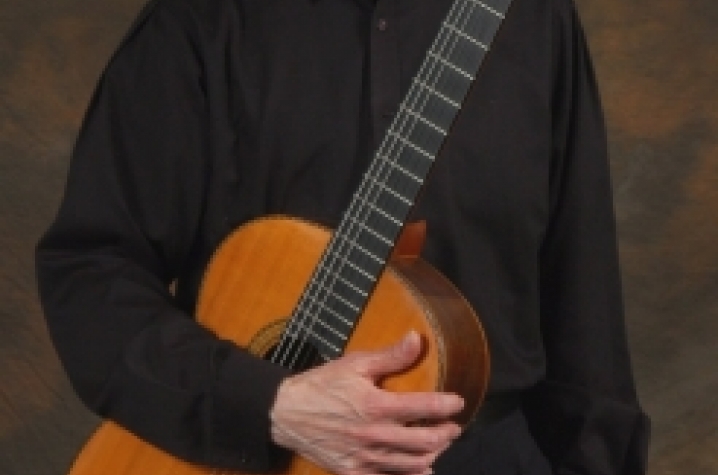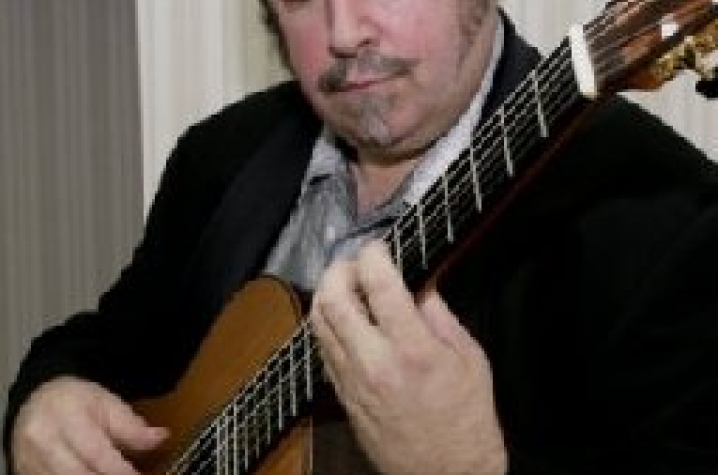 LEXINGTON, Ky. (March 25, 2010) − The public is invited to savor the sounds of the best classical guitarists in Kentucky joined by Brazilian virtuoso Guilherme Vincens at the University of Kentucky, as the UK School of Music presents "UK Evening of Classical Guitar." The concert will be held at 7:30 p.m. Wednesday, March 31, at the University of Kentucky Singletary Center for the Arts (SCFA) Recital Hall.
Internationally renowned guitarist Dieter Hennings, who joined the faculty at UK School of Music last August, has brought together some of the best classical guitarists in the area for the first "UK Evening of Classical Guitar." The list of performers include Lexington favorites Michael Fogler, the guitar and viola duo of John Hedger and Joanna Binford, and the UK Classical Guitar Quartet, in their debut performance.  
The event will close with a performance from Brazilian guitarist Guilherme Vincens, who will bring to the stage an exciting program of Brazilian and Spanish music. 
Vincens' talent earned him the honor of being one of a dozen guitarists from around the world selected to participate in the Joaquin Rodrigo International Festival and Competition hosted by the family of the great composer in Madrid. To read more about Vicens or to check out audio and video of the musician performing, visit his MySpace page at www.myspace.com/guilhermevincens.
Hennings, who will be performing and hosting the event, has won several prestigious competitions including:  the 2008 Aaron Brock International Guitar Competition (Canada); 2005 Eastman Guitar Concerto Competition, the 2002 Villa de Petrer, Alicante International Competition (Spain); and the 2001 Portland Guitar Competition, among many others.
To hear a sampling of music performances by Henning, check out the musician's Web site at www.dieterhennings.com/Media.html.
Tickets to the "UK Evening of Classical Guitar" are $10 and can be purchased through the SCFA ticket office. To purchase tickets, call the Singletary Center ticket office at (859) 257-4929 or online at www.singletarytickets.com.