Dance Graces UK Classrooms Again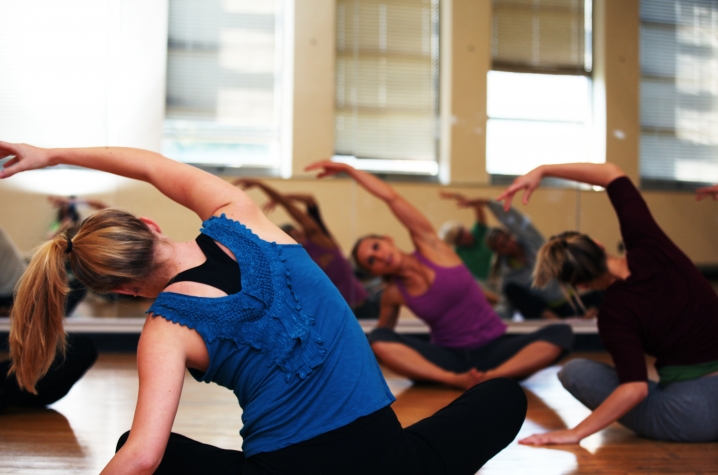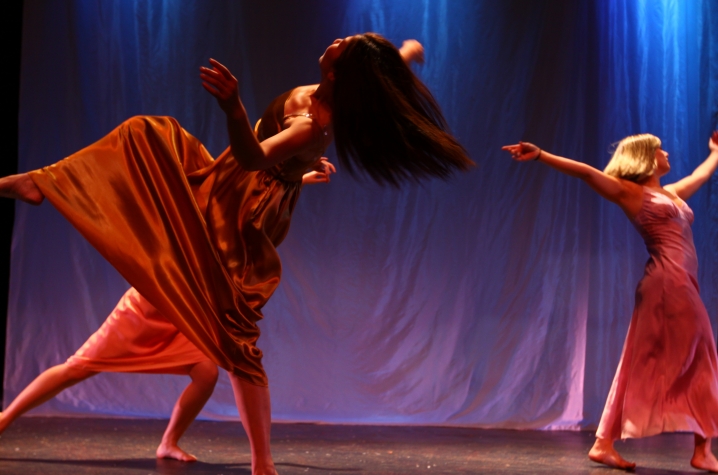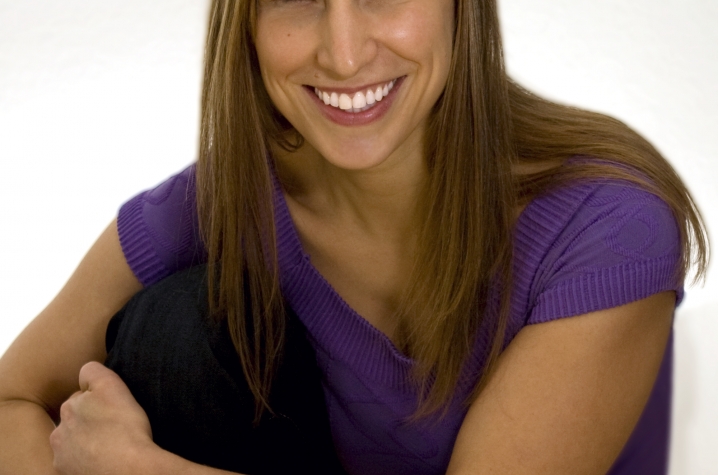 LEXINGTON, Ky. (Nov. 21, 2011) − Two years after the curtain fell on the University of Kentucky's dance minor in the spring of 2010, UK Department of Theatre in the UK College of Fine Arts will return dance to the university's list of minor offerings under the direction of new faculty member Susie Thiel. Thiel's position is being made possible through funding from UK Core, the university's new general education curriculum.
"I am thrilled to implement a dance minor into the Department of Theatre," says Thiel, UK dance coordinator and lecturer. "Everyone has been so welcoming and excited to have the presence of dance in the College of Fine Arts."
The new UK dance minor is comprised of 21 credit hours. Students who pursue this minor will study such topics as modern dance, choreography, dance history, ballet, jazz, musical theatre and dance improvisation. The program's introduction to dance course will be presented both semesters and will also serve as a UK Core Art and Creativity course serving more than 200 students annually. Each year the program will present a winter concert at Guignol Theatre, beginning with "3Dimensions: Winter Concert of Dance" scheduled for Jan. 27-28. The first concert will feature work by Thiel, Lyndy Franklin Smith and a guest artist, New York City choreographer Blake Pearson.
"Dance can benefit students in many ways, enhancing critical thinking and analytical skills, cooperation and teamwork, self-expression and self-esteem, organization and problem solving, and cultural literacy," says Nancy Jones, chair of the UK Department of Theatre. "For students who don't necessarily want to major in dance, but want to stay involved in the art form, this is going to be a legitimate, exciting and challenging program."
"Not only will the dance minor offer students many opportunities to perform, continue to develop technical and improvisational skills and further deepen dance inquiry, they have the opportunity to cultivate their own choreographic voice," Thiel says . "The main focus of the minor in dance imparts students with the choreographic tools and experience necessary to bridge their primary field of study and personal interests with dance to create works of performance. I find it exciting that students bring their knowledge and learning from cross disciplines to the dance studio to create work. I see the opportunity for rich interdisciplinary collaborations and to develop a deeper appreciation for modern dance not only at UK, but in the Lexington community."
In addition to serving the university's dance community, the program will help advance other artists as well. Opera and theatre students will be able to expand their skills and market themselves as versatile performers by adding various forms of dance to their studies.
UK's dance minor was first instituted at the university in 2005 and housed in the College of Education's Department of Kinesiology and Health Promotion (KHP). The decision was made in 2010 to eliminate the dance minor from KHP due to low enrollment in the minor and so the department could redistribute funding during lean economic times to meet the needs of a growing enrollment in other areas in KHP.
The return of the dance minor in UK Department of Theatre follows changes in curriculums nationwide that have seen dance programs migrate from colleges of education to arts colleges and theater programs starting in the 1970s. Currently 18 of UK's top 20 benchmark institutions have dance programs aligned with arts schools.
Susie Thiel is a choreographer, performer, teacher and holistic health counselor. She received her bachelor's degree from Western Michigan University and a master's degree in dance from the University of Michigan. Prior to her graduate work, Thiel lived in New York City for where she performed, taught and choreographed in a broad range of venues. She has performed with several modern dance companies, including the New York Dance Collective, Genesis Dance Company, Sharon Fogarty Dance Theatre and the Impulse Initiative. Thiel has also appeared in Nike commercials for director Spike Lee, off-Broadway productions and industrials. Her modern, jazz and musical theatre choreography has been produced throughout New York and Michigan and featured in "The Days of '98 Show" that ran for three seasons in Skagway, Alaska.
Thiel has taught all levels of jazz, hip-hop, ballet, tap and contemporary modern in private studios and educational institutions. For three years she was director of the Journey Dancers at the Brooklyn Music School, where she was artistic director of productions and assistant chair of the Dance Program. In addition, Thiel has led body conditioning classes for dancers at the University of Michigan and the Paul Taylor Summer Dance Intensive.  Through study at the Institute of Integrative Nutrition in partnership with Teacher's College at Columbia University, Thiel became a certified health counselor working in holistic nutrition and lifestyle counseling. She has offered health counseling sessions for individuals and groups across the U.S. In the summer of 2010, she was awarded a Rackham International Research Grant to conduct research on traditional folk dance forms in Turkey.
In addition to Thiel, dance students will also take classes with various adjunct faculty members from around the community, including Broadway performer Lyndy Franklin Smith.
For more information on UK's dance minor, contact UK Department of Theatre at (859) 257-3297.
MEDIA CONTACT: Whitney Hale, (859) 257-8716 or whitney.hale@uky.edu