Tragedy of 'Romeo and Juliet' Comes to Guignol Theatre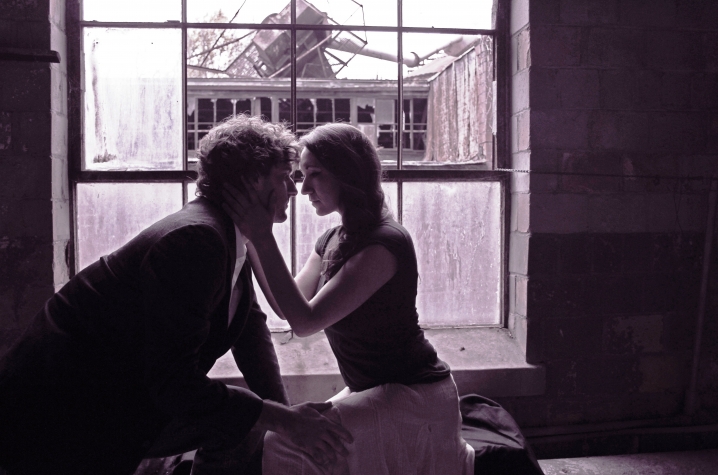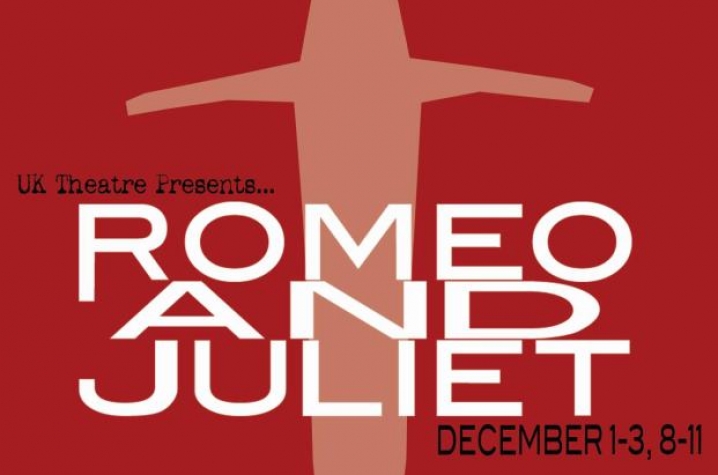 LEXINGTON, Ky. (Nov. 23, 2011) − As the world of cinema questions the source of the masterpiece, University of Kentucky Department of Theatre brings their modern edge to one of the Bard's most beloved plays, "Romeo and Juliet." See William Shakespeare's classic filled with all the tension that he intended, as "Romeo and Juliet" commands the Guignol Theatre stage Dec. 1-11.
Will the houses of the Capulets and Montagues ever stop fighting? Will the young lovers live forever in marital bliss? One thing is certain, "'til death do us part" is a vow Romeo and Juliet take seriously.
UK Theatre will bring a less common interpretation of this classic to the table. While many productions of "Romeo and Juliet" emphasize the romance, the university's production underlines the fact that Shakespeare's play was written as a tragedy.
"Four people end up dead, and there is a lot of violence throughout 'Romeo and Juliet,'" says Andrew Kimbrough, associate professor of dramatic literature and performance and director of UK Theatre's play. "Our production aims to avoid the popular misconceptions by staging the tragedy."
Even UK Theatre's stage layout takes into account the darker side of the story.
"Our design actually started with the fight choreography," says Kimbrough. "We've hired a former graduate of our theatre program, Andrew Ray, who is based in Louisiana, to come up and stage the fights. He asked us if we wanted swordplay, and to be honest we really didn't, but we knew we wanted to emphasize physical violence throughout. He immediately offered street fighting—blunt objects, hand-to-hand combat, broken glass, you name it."
Around this conception, UK stage designers have created a contemporary world fraught with tension—a physical space with hard edges, contemporary urban clothing in a dark palette, and chaotic fights and dances. In addition, they have positioned the audience close to the action. The production will be performed in UK Theatre's new, more intimate seating arrangement which seats audience members on risers on the Guignol stage right next to the actors. Joining the cast and crew for this production is Susie Thiel, coordinator of UK's new dance program, who is incorporating movement and dance for the production. 
"Romeo and Juliet" takes the stage 7:30 p.m. Dec. 1-3 and 8-10, and 2 p.m. Dec. 11. Tickets are $15 for general admission and $10 for students with an ID. To reserve tickets, call the Singletary Center for the Arts ticket office at (859) 257-4929 or visit online at www.singletarytickets.com.
In conjunction with "Romeo and Juliet," UK Theatre invites the public to take a behind-the-scenes look at the university's theatre program. The Open House will include demonstrations led by theatre faculty, as well as opportunities to meet current students, learn about scholarships, education abroad and UK's laboratory studio season. The free public Open House begins at 2 p.m. Saturday, Dec. 10, at the UK Fine Arts Building. Those individuals who attend the Open House can purchase tickets for that evening's performance of "Romeo and Juliet" for $5. To attend the Open House, reserve a space by emailing uktheatre@uky.edu or calling (849) 257-3297.
The Open House and Main Stage Season at UK Theatre is made possible with support from sponsor Whole Foods Market.
UK Department of Theatre at UK College of Fine Arts has played an active role in the performance scene in Central Kentucky for more than 100 years. Students in the program get hands-on training and one-on-one mentorship from a renowned professional theatre faculty. The liberal arts focus of their bachelor's degree program is coupled with ongoing career counseling to ensure a successful transition from campus to professional life.
For more information on "Romeo and Juliet," contact the UK Department of Theatre at (859) 257-3297 or uktheatre@uky.edu. 
MEDIA CONTACT: Whitney Hale, (859) 257-8716 or whitney.hale@uky.edu