Thomas Nozkowski Provides 'Touchstones' to His Work at UK Art Museum
Video produced by UK Public Relations and Marketing. To view captions for this video, push play and click on the CC icon in the bottom right hand corner of the screen.
LEXINGTON, Ky. (July 20, 2017) — Acclaimed abstract painter Thomas Nozkowski is offering viewers at University of Kentucky Art Museum an opportunity to see what type of work influences his own through "THOMAS NOZKOWSKI: Touchstones." The free public exhibition is on display through Aug. 20.
Though he grew up during a time in art that saw abstract expressionists like Jackson Pollock and Mark Rothko earning acclaim for their bold larger-than-life works, New York painter Thomas Nozkowski has earned praise for his more modestly scaled abstract works that feature suggestive shapes and richly textured surfaces drawn from objects in the real world.
"Many painters feel the weight of art history on them, and they must adopt strategies to create space for themselves. They don't want to just keep repeating versions of what went before. Tom took a lot of the qualities of abstract expressionism and geometric abstraction and found ways to compress them," said Stuart Horodner, director of UK Art Museum. "He is part of a great legacy, but is adding to it in modest and intelligent ways. With his paintings and drawings you trade 'standing back in awe looking at heroic gestures' for a process of being sucked into works that have a precise visual logic and great material presence."
Nozkowski is a consummate practitioner of a centuries-old tradition, reveling in what oil paint can do, and embracing the process of creating figures and grounds, altering them and adjusting their relationship until the final strokes. Described as a "curious renegade" by Horodner, Nozkowski's works possess a startling freshness, despite the extended periods of time necessary to create them. 
For this exhibition, the UK Art Museum asked the artist to pair several of his paintings and drawings with objects from the museum's permanent collection, giving him a chance to tease out aspects of inspiration and affinity, thus creating a gallery filled with various "calls and responses."
"When you ask an artist who's as sophisticated and well traveled and knowledgeable about visual culture as Tom is, you get all sorts of connections that you never would have been able to imagine," Horodner said.
"We sent him documentation of many things in the collection ­­­— books, catalogs, online imagery ­­­— and asked him to think about pairing his work with items that we own. In a way, it's almost like reverse engineering influence. You start with Nozkowksi and see things that he feels a part of. It is a celebration of affinity, and a gathering of art that would never be in the same room together otherwise."
Nozkowski has selected, among other things, an Amish quilt, a Ch'ing Dynasty jade carving, photography by Judy Linn, and realistic or abstract artworks by Milton Avery, Stuart Davis, Albrecht Dürer, Paul Gauguin, Morris Graves and James Rosenquist.
"I think the whole show really is a celebration of looking," Horodner said. "We have this tag line that we arrived at when I got here that is 'free admission: pay attention' ­­­—  so the museum is a welcoming place where you can come and look at different things. And what the 'Touchstones' show does, and what Tom's work does, is to remind that everything has value if you know how to see."
To see Horodner compare an untitled work by Nozkowski with "Artist and Model" by Milton Avery, visit https://vimeo.com/225450310/318dde2394.
Nozkowski's work has been featured in more than 300 museum and gallery exhibitions worldwide, including more than 70 solo shows. His work is in the permanent collections of Brooklyn Museum, The Metropolitan Museum of Art, The Morgan Library & Museum, and The Museum of Modern Art in New York, The Phillips Collection, Hirshhorn Museum and Sculpture Garden, and Smithsonian American Art Museum in Washington, D.C., and many others.
To learn more about Nozkowski and other painters from his generation, join Horodner this Friday for a screening of documentary clips of painters discussing their investigation of abstraction and process. The clips feature insights by Agnes Martin, Nozkowski, Frank Stella, Jessica Stockholder and Jack Whitten. The free public screening will be presented as part of Gallery Hop and will run 6:30-7:30 p.m. Friday, July 21, at the museum.
In addition to the Nozkowski exhibition, UK Art Museum is also presenting "FRANK DÖRING: I Would Redesign That Udder" through Aug. 20. The show features a microcosm of the human ­­­— and animal — condition at state and county fairs that take place all summer long within a day's drive of this German-born, Lexington photographer's home.
The UK Art Museum, located in the Singletary Center for the Arts at Rose Street and Euclid Avenue, is open 10 a.m. to 5 p.m. Tuesday through Thursday, 10 a.m. to 8 p.m. on Friday, and noon to 5 p.m. Saturday and Sunday. Admission is free but donations are encouraged. For more information on membership, contact Lyndi VanDeursen at 859-257-8164 or lyndi.vandeursen@uky.edu.
The mission of the UK Art Museum, part of the UK College of Fine Arts, is to promote the understanding and appreciation of art to enhance the quality of life for people of Kentucky through collecting, exhibiting, preserving and interpreting outstanding works of visual art from all cultures. Home to a collection of approximately 5,000 objects including American and European paintings, drawings, photographs, prints and sculpture, the Art Museum at UK presents both special exhibitions and shows of work from its permanent collection.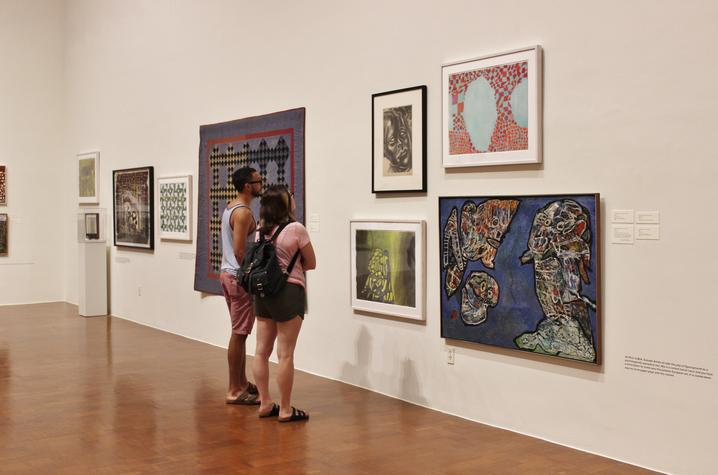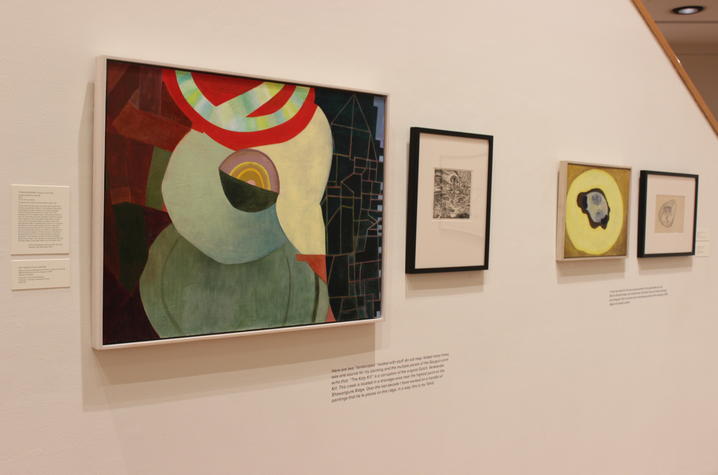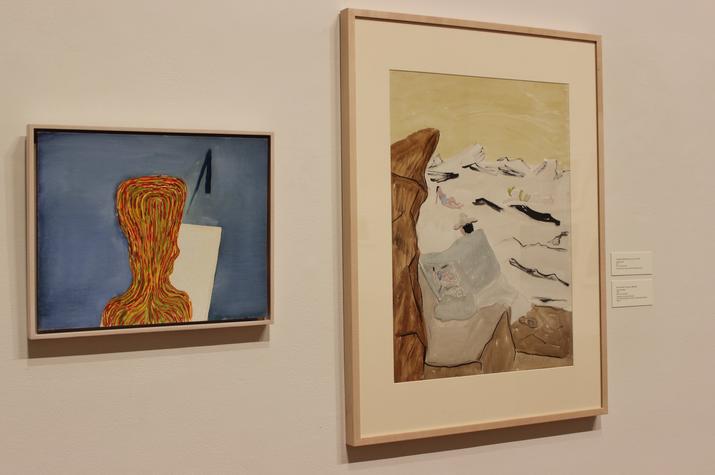 UK is the University for Kentucky. At UK, we are educating more students, treating more patients with complex illnesses and conducting more research and service than at any time in our 150-year history. To read more about the UK story and how you can support continued investment in your university and the Commonwealth, go to: uky.edu/uk4ky. #uk4ky #seeblue