Importance of Financial Wellness Continues Beyond April, Financial Literacy Month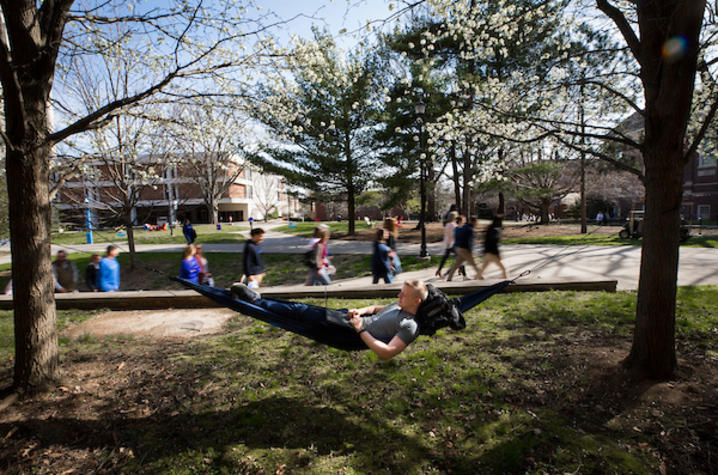 Throughout the month of April, our community has engaged in Financial Literacy Month.
It was a compelling reminder that, as the University for Kentucky, we are here to equip those we touch and teach for lives of meaning and purpose. Our efforts to strengthen financial knowledge and well-being across our community are rooted in that mission. 
I would like to thank our colleagues in Human Resources for their diligent work throughout the past month.
And, of course, our commitment to providing resources for financial wellness remains. You can learn more about those resources here.
In fact, employees can take part in three financial well-being benefits:
Enrich, UK's online tools for financial knowledge and decision-making 
Free consults with our certified financial planner, Todd Macaulay 
Retirement matching
Employees who participate in any of these three benefits between April 1 and June 30 will receive a phone wallet and be entered into weekly drawings for an iPad and more great prizes from UK Dining, UK Bookstore, and UK Transportation Services.  We'll draw a new winner weekly on Mondays and be in touch by email. Drawings started on Monday, April 15 and will run through Monday, July 1. Once you participate, your name stays in the drawing each week. Winners will be announced via University of Kentucky social media.
As an institution dedicated to supporting and empowering our people —and to propelling the position of our state—we want to support our employee's overall well-being in every way we can. Financial literacy is a vital component to well-being.
I hope you will continue to engage with us in this important conversation, and I hope you will take advantages of the resources designed to support your success.
Have a great week.  
Eric N. Monday
@UKYMonday
#UK4KY
#KYCan