Infusing Esports Into Higher Education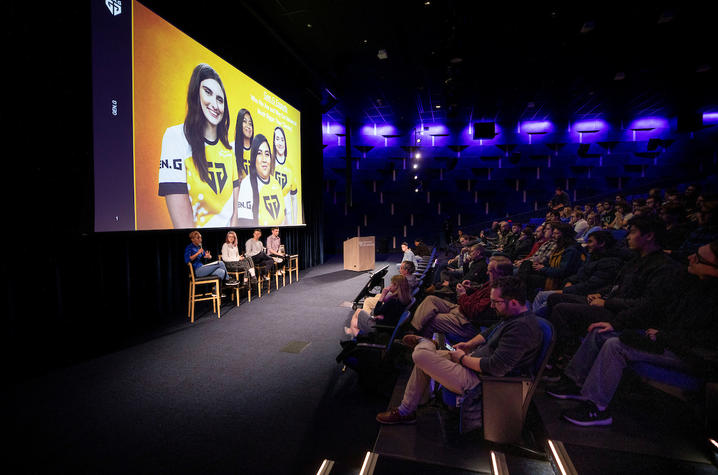 In January, I attended a panel that kicked off a national speaker series surrounding the world of esports and gaming – right here at the University of Kentucky.
We saw what is possible – for the future of our campus, the nation, and most importantly, our students.
The event was part of the next step in our innovative plan to become a global leader in esports and higher education, as we learn more about the field and hear from experts like Erin Ashley Simon, UK alumna and esports personality, who led the panel.
In partnership with Gen.G, a global esports organization, the University is devoted to thoughtfully approaching the broad range of issues and opportunities associated with the field.
Our partnership is a cornerstone of a strategic effort to leverage technology to maximize student success and build community.
The idea is to bring together academics, community and professional development, collegiate competition and multidisciplinary research around a growing global sport and business.
As the state's flagship, land-grant institution, we have a bold and vital mission – to nurture an outstanding learning community that inspires students, staff and faculty alike, preparing them for an increasingly diverse and technological world.
That's also why we've included our esports initiative in our nationally recognized Smart Campus digital strategy that, over the next three years, will focus on our goals of increasing persistence and graduation rates, while preparing students for lives of meaning and purpose.
I look forward to watching esports and gaming conversations unfold on campus, and to learning more about the field through our community of UK students, faculty, staff, and alumni who will undoubtedly shape the future of esports in higher education.
To learn more about the esports initiative at the university, go to: https://www.uky.edu/esports/. For more information on Smart Campus, visit https://www.uky.edu/smartcampus/.