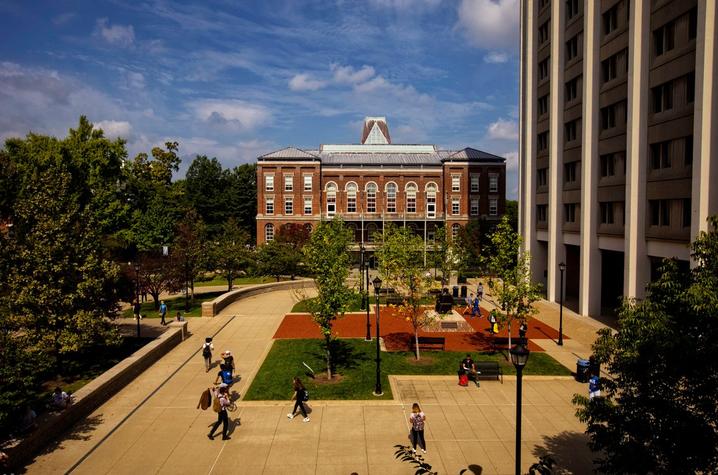 Monday, October 2nd, 2017
At the University of Kentucky, safety is at the forefront of everything we do. For the UK family to succeed, we must ensure that every member feels comfortable and safe on our campus. To that end, we have been working continuously to improve our safety and security infrastructure, with a goal for our campus to be one of the safest in the nation.
A few weeks ago, UK Police Chief Joe Monroe provided a campus safety update to our Board of Trustees. I'd like to share his updates with the community.
The University of Kentucky Police Department (UKPD) is growing. This semester, we have 64 police officers, 17 civilian administrative workers, 12 people on dispatch, and 98 security officers. That's 191 employees with the unified goal of keeping our campus safe and secure.
UKPD officers are very well-trained. They complete 22 weeks of police academy training, but also are required to take an additional 16 weeks of training with the UK Police Department. They don't stop there, either. All UK police officers take 40 hours of annual in-service training. Nine of our officers are graduates of the Federal Bureau of Investigations (FBI) National Academy, where they received some of the best training in the country.
All of our officers are equipped with body cameras, so that they can record any incidents that they encounter.
UK's safety infrastructure is also distinct. We are the only university at this time to have a Unified Police Protection System. This is an inter-jurisdictional agreement that gives us jurisdictional authority for the sharing personnel and resources. It allows UKPD to communicate with and get backup from other counties around Central Kentucky, if necessary. Some key groups involved in campus safety are from our partnerships with the FBI-Joint Terrorism Task Forces, the Kentucky State Police, the Lexington Police, and the Louisville Metro Police.
Additionally, I wanted to provide an update on our Campus Security Project. The project began in 2012 and is still underway today. Our plan was to implement a video management system, install cameras, and incorporate an access control system into 25 buildings. As of today, we now have 86 buildings under access control.
We successfully implemented a "one card" system, by consolidating campus and UK HealthCare ID operations to make one ID card that gives our students, faculty, and staff access to the buildings across campus. This is a way of increasing safety precautions, while also making it simple for our community to get in and out of campus locations.  More than 80,000 ID cards have been issued under this "one card" concept.
Our talk-a-phone towers on campus have been updated to allow anyone to place a digital call to the police department with the push of a button. Additionally, outdoor warning speakers and cameras are installed into each tower. To lead the nation in security, we must utilize the most up-to-date technology features.
Not only have we been expanding our safety programs, we have increased our crisis management and preparedness responsibilities. We created emergency action plans for on-campus buildings and for large events. In particular, we have increased safety measures at our sporting events.
We also expanded our UK Alert system. The University operates an emergency message notification system for the purpose of delivering subscription-based emergency messages to the campus community. It is triggered by an event that is currently occurring on campus or is considered an immediate threat to campus safety. We currently have 59,665 people enrolled on this subscription.
The alert has an optional feature which allows messages to be sent to an individual's phone via voice call or text message. It is also sent out through email, our on-campus speakers, fire integration panels, Twitter, Facebook, the campus webpage, and the Campus Voice Over Internet Protocol.
All of these structures are in place to ensure we are prepared in the event an emergency occurs on campus.
You can be, too. UKPD is offering aggressor training to help our community learn how to respond in an active aggressor situation. You can find more information here.  The next session is at 6 p.m. Wednesday, October 18.
We will not stop here, though. Our future goals consist of implementing desktop notification software on UK computers, creating a livestream of in-car and body cameras for officers, and continuing our focus on improving preparedness for known and no-notice events. By January of 2019, we expect to have upgraded all of our radio systems to allow for inter-communication with the Lexington Public Safety radio system.
I want to thank our UK community for supporting these initiatives and helping the University once again to be a leader, setting the standard for safety on college campuses across the country.
Nothing is more important than the safety of our UK family.
Eric N. Monday
@UKYMonday
#seeblue