Winter Intercession and the Importance of Financial Wellness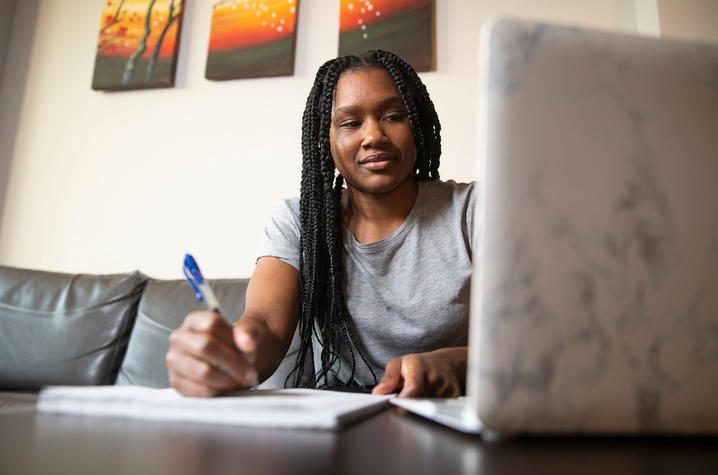 Since March, we've seen and experienced the impacts a global pandemic can have on our economy and on our personal finances as we navigate something that—for most of us—we've never before faced.
It's a reminder of the importance of holistic well-being, including financial wellness, and how it can ultimately lay the foundation for a successful future.
And, it's why I value a role I don't always get the chance to talk about, as an instructor.
What our students learn about financial literacy and fiscal responsibility has never been more important than now – in the midst of the uncertainty and anxiety caused by COVID-19.
In my course, personal investing and financial planning (FIN 250), I dig into decision-making and investing activities, such as stocks and bonds, in addition to discussing IRAs, 401(k)s and other retirement programs.
Students also can learn about mutual funds, real estate and insurance, as well as asset selection and allocation strategies, risk management methods and alternative wealth maximization strategies.
Importantly, for the first time, this course will take place during the winter intercession. This academic year, students can take advantage of a record number of course offerings due to the longer winter break.
Aside from learning about financial wellness, taking this course—or any course during the intercession—is a good way to get ahead of your studies, make connections with our world-class instructors, explore a subject that interests you or establish a routine during the extended time away from campus.
It's a way for our students to take care of themselves and advance their studies.
And that matters.
I hope to see many members of our community this winter take advantage of these options as we continue to face more unknowns than knowns – but it's a future that, as a community, we face together, always putting our people and our students first.