Zipcar: Adding to the University's Suite of Mobility Alternatives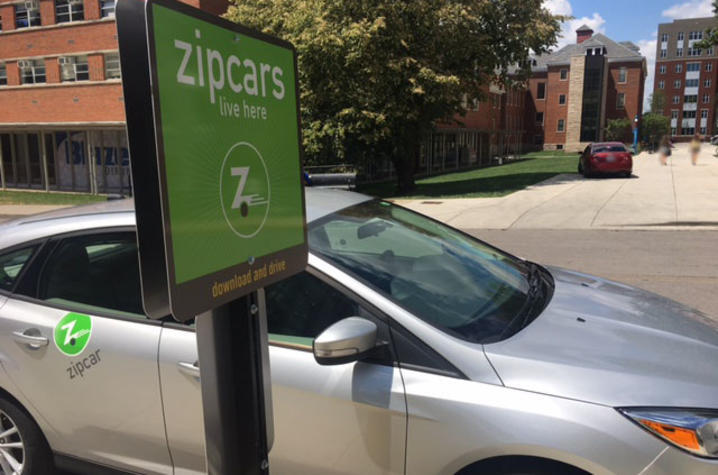 Monday, September 11, 2017
With the start of this academic year, the University of Kentucky is taking another step forward in our goal of improving access and mobility to, from and around campus for all members of the UK community.
That's our commitment to the UK family—continuous improvement and innovative thinking to serve the campus' mobility needs. UK faculty, staff and students who opt out of bringing a motor vehicle to campus now have a new alternative—car sharing—that is available 24 hours a day. 
UK Transportation Services developed a partnership with Zipcar to provide a new, quick and convenient transportation opportunity.  Zipcar provides an option for anyone who only needs a vehicle occasionally. The cars are easily accessible, as they are positioned near campus bus stops in the Woodland Avenue Lot and on Martin Luther King Boulevard. 
By adding Zipcar to the University's suite of mobility alternatives, UK Transportation Services is not only expanding the number of options aimed at improving access to, from, and around campus, but also benefitting the campus, community, and environment.
Zipcar, while very convenient, is also—importantly—an affordable option. You can learn more about the prices associated with the program here.
Lexington locals will be able to use the Zipcar service, as long as they are over the age of 21. The cars will be available 24/7, so that community members can best utilize them with their individual schedules. While we have launched the program with two vehicles, as demand grows, Zipcar will add more vehicles to meet our community's needs.
This is an exciting new way for us to serve the community—to build upon our goal to create the best possible environment for our students, faculty, staff, patients, alumni, visitors, and fans.
To that end, when forging partnerships such as this one, UK Transportation Services considers this fundamental question: what services can we provide to enhance our community's experience on campus? That question forms the foundation of our Transportation Master Plan (TMP). Zipcar offers an easy way for our community to get where they need to, without the commitment of bringing a car to campus daily.
This is just one component of the TMP. Programs such as BluPass, Kentucky Wildcab, the bicycle voucher program, and our "cash out" incentive are all ways to provide the UK family with a menu of transportation choices.
We will continue to explore additional partnerships and innovative opportunities, with that foundational question guiding our decisions. As always, we value your feedback.
Have a great week.
Eric N. Monday
@UKYMonday
#seeblue