A Budget That Invests in Higher Education, Kentucky's Future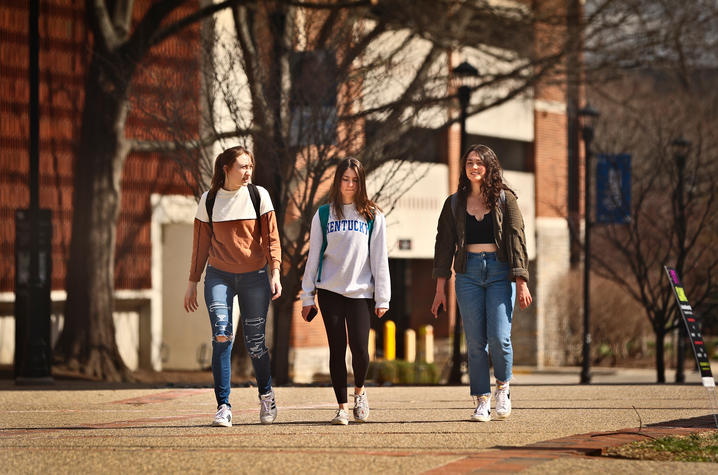 Campus Community,
Advancing Kentucky in everything we do will require investments and resources to support our vital missions of education, research, service and care.
The state budget that has emerged this week after months of work in the General Assembly makes critical down payments on the investments we need to advance our state.
The proposed budget – now adopted by both the state House and Senate – goes to Governor Beshear for his consideration. If finally adopted over the next few weeks, it will:
For Higher Education
Significantly increase the general fund appropriations we receive from the state for each of the next two years, beginning July 1, by investing more dollars than ever before in the state's performance funding pool – $80 million.
Set aside millions of dollars for Bucks for Brains: a program through which we match, through donations, dollars provided by the state to hire outstanding scholars.
For UK
Create an asset preservation pool with more than $154 million of state bonds — that will be matched in part by UK — to renew academic facilities in our campus core.
Appropriate $250 million in bonds for the construction of a new Health Education Building, which will include space for several colleges and enhance our capacity to graduate more health professionals to address gaps across the Commonwealth.
This represents a historic budget for higher education in Kentucky. It is an expression of faith in the work we do and the mission we must embrace.
I am deeply appreciative of the support and commitment that the governor and legislators have made to higher education in the Commonwealth.
With these resources and investments, we can — and we must — educate more students in preparation for lives of meaning, purpose and leadership in a diverse yet challenged world.
We can — and we must — increase access to lifesaving care across our state.
We can — and we must — continue to compete for and grow research efforts that focus on our most vexing problems.
And we can — and we must — continue to render, and find ways to expand, service in every corner of our Commonwealth.
The state has targeted specific goals toward ensuring Kentucky in the 21st century is healthier, wealthier and wiser. Our strategic plan — the UK PURPOSE — is aligned with these aspirations.
The state is now investing in the capacity of our community to make good on our promise and potential in the days and months ahead.
Thank you for all you do to make such essential work possible for the Commonwealth.
Eli Capilouto President