Deep Gratitude for the UK Family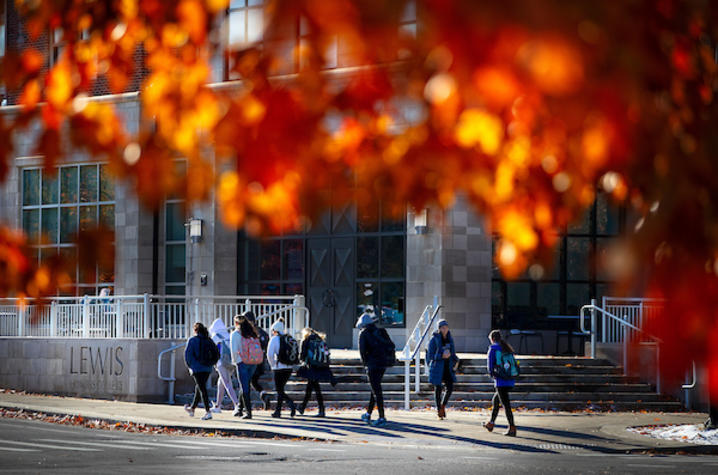 For the UK family, this season has been one of accomplishment, determination, and compassion.
And for that, I wish to express my deep gratitude to our campus community – to our students, faculty, and staff who consistently show me what's wildly possible for the Commonwealth, our nation, and the world.
Because of you, we have raised the bar. We have gone to extraordinary lengths in fulfilling our mission to be the University of, for, and with Kentucky.
This is reflected in our national recognition as a "Great College to Work For" by ModernThink, published in the Chronicle of Higher Education, for the second consecutive year.
And, for the third consecutive year, UK has received both INSIGHT Into Diversity magazine's highest honor – Diversity Champion – as well as the Higher Education Excellence in Diversity (HEED) Award.
But national recognition is merely one measure of success.
Our record first-year class underscores our commitment to educate more students from Kentucky and beyond, igniting their passions and empowering them to achieve their wildest ambitions.
And, our faculty earned $417.1 million in competitive research awards last fiscal year, a record-breaking increase of $83 million over the previous year. This reflects our covenant with the Commonwealth, as the land-grant, flagship institution.
After all, it's why we're here: to serve the people of Kentucky, to be a force for change across the nation, and to make a global impact with our determined, compassionate spirit that pushes us to greater achievements.
I want to take this opportunity to thank you for expanding what's possible for the University we all love. Behind every great institution — every great accomplishment — are the people who work tirelessly with a common vision and uncommon resolve.
Because of you, we will continue to reach higher and dig deeper. Together, united by our mission, we will achieve our wildest ambitions.
Thank you for the role you play every day in that work.