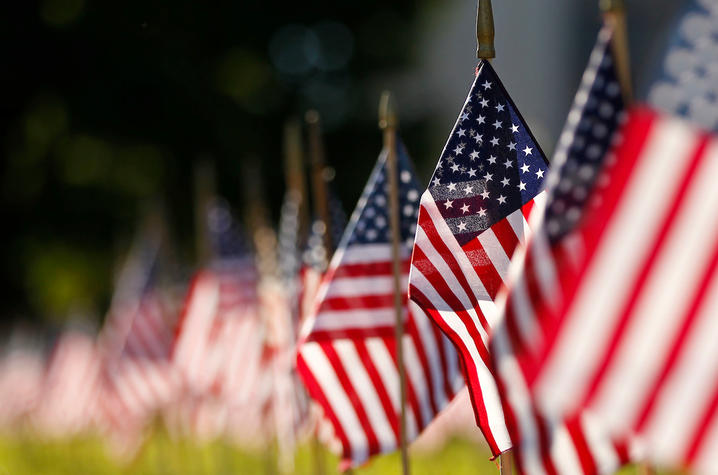 A little more than a century ago, Armistice Day was established to celebrate the first anniversary of the signing of the Armistice with Germany that ended World War I.
The signing took place on the 11th month, on the 11th day, and at the 11th hour – the reason we set aside Nov. 11 to pause, acknowledge, and honor those men and women who have served or are serving in the U.S. military.
Unfortunately, World War I would not be the war to end all wars, and after World War II, President Dwight D. Eisenhower changed the name to Veterans Day.
Though these practices of remembrance should hold true every day of the year, it is on this special day that we come together to pay tribute to the ultimate sacrifice so many have made in the name of freedom and protection for all.
The University of Kentucky has a longstanding history of supporting men and women in uniform. As a land-grant university, our ROTC programs produce world-class leaders who exhibit the values of the Army and Air Force.
Our Veterans Resource Center, now in its 10th year of operations, ensures that our students connected to the military have strong support available to them as they navigate their educational and professional goals. Recently, the Office of Institutional Diversity established a Veterans Affinity Group for faculty and staff who have served, providing a community of belonging and collaboration.
And – the most critical element of all – we are confronting a challenging and tragic truth that members of military populations are disproportionately impacted by suicide and suicide exposure.
UK's College of Social Work is digging deeper into this unfortunate reality through a $1.1 million grant funded by the Military Suicide Research Consortium. The College opened its new Military Behavior Health Lab in early October, partnering with the military's behavior health community that will undoubtedly benefit many who suffer from the trauma of war.
These efforts collectively support our veterans, but can never completely encompass our endless appreciation for all they have done for our country and its citizens.
We remember their courage and bravery, because without it, we would most certainly not be where we are today, as a nation or as an institution.
To both the fallen and the living, and to our Wildcat family veterans – we extend our deepest gratitude. Thank you for your service.