Leveraging Dollars for Change; A COVID Update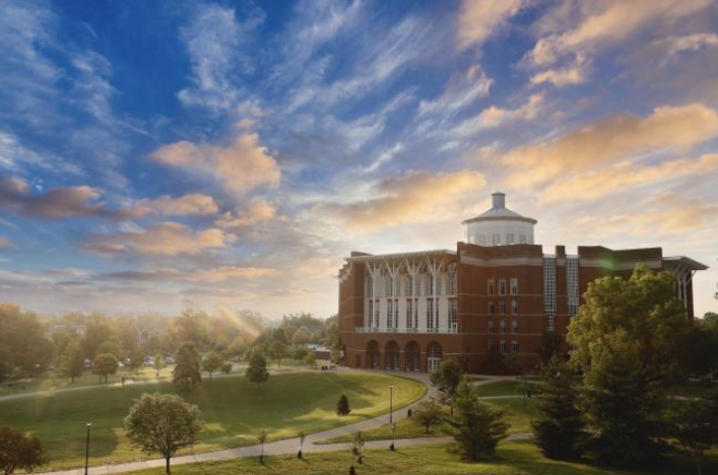 Campus Community,
A meeting of our Board of Trustees is often a time to check and measure our progress as an institution.
Much of our meeting over the last two days focused on philanthropy — particularly on how philanthropy can support our strategic plan and its central mission to advance Kentucky in everything that we do.
We have now raised some $1.7 billion toward our $2.1 billion goal as part of our Kentucky Can philanthropy effort.
During our meetings, our board recognized or received more than $30 million in gifts — investments and faith in our capacity to change our state for the better. Gifts included:
$5 million from Bill Gatton for scholarships to students with unmet financial need, those who are the first in their families to attend college and students coming to us to be trained and educated as our state's doctors.
$10 million from Ms. Joan Kincaid and Central Bank to improve cancer care in Kentucky. This foundational gift is part of an effort to improve and expand cancer care as part of one of the country's leading cancer centers. For too long, Kentucky has been among the nation's leaders in incidence rates of cancer. It's time to change that statistic — an aspiration of healing and hope.
More than $11 million from Karen and Stanley Pigman's Lighthouse Beacon Foundation that will go toward the renovation and expansion of the Funkhouser  building for the College of Engineering, as well as need-based scholarships in that college.
$5 million from Michael Marberry to support the renovation and expansion of Funkhouser.
More than $1 million from Jacqueline Cain for scholarships in the College of Medicine.
These gifts are expressions of faith and demonstrations of trust. They target different programs and initiatives but share an inherent challenge to us to do and be more for the state whose name we bear and whose future is our most important and sacred calling.
Consider the fact that about 25-30% of our undergraduate students are the first in their families to attend college. About 80% of them are from Kentucky.
If we help more Kentuckians graduate, we will increase the numbers of skilled workers in our state, young people prepared not simply for their first jobs, but ready — and able — to create jobs and businesses that will change lives and transform communities.
In the remaining $400 million to be raised as part of Kentucky Can, we will continue to focus on student scholarships as well as faculty, infrastructure and program needs that support our priorities of advancing Kentucky.
I am continually heartened by, and excited about, the work you do to prepare our students and to provide care along with our research and service efforts in every community of Kentucky.
Thank you for the crucial role you play.
COVID-19 Update Please continue to wear masks in all indoor spaces.
You can learn more about the proper way to wear your mask here. 
If you see that people are not compliant with mask-wearing and want to report it, you have several options. Learn more here. 
We continue to make progress in our efforts to promote COVID-19 vaccinations and boosters. This week's vaccine rates are below:
UK Community: 91.9%
Campus: 91.1%
UKHC: 94.0%
Faculty: 97.5%
Students: 89.7%
Staff: 94.0%
Remember, vaccines represent our best defense against COVID-19. You also can sign up for incentives if you have received your booster shot.
Schedule your vaccine.
Student Booster Incentive Program
Employee Booster Incentive Program
Thank you for everything you are doing to keep our campus safe and to advance Kentucky.
Eli Capilouto
President