The Value of the Common and the Power of We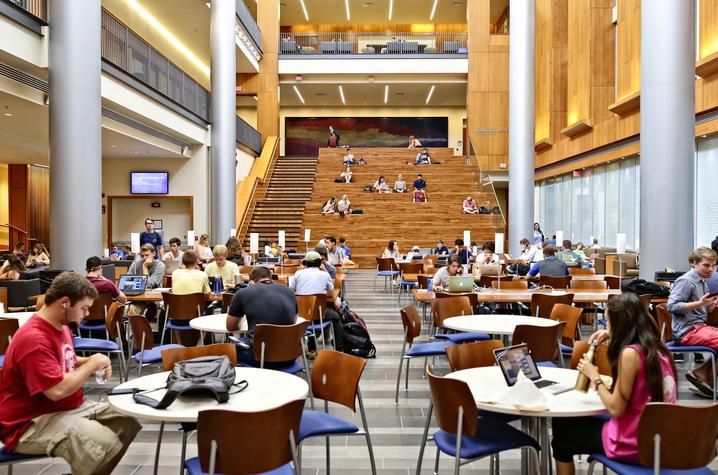 The following op-ed appeared in the Lexington Herald-Leader on October 20, 2017.
Boston Common — in the center of downtown Boston — is the oldest city park in the country. In the 1630s, the Puritan founder of Massachusetts Bay Colony purchased it as a 50-acre cow pasture to be shared by its many families.
But it only lasted a few years. As more and more families bought cows, the Common was overgrazed, teaching us the importance of what happens in a shared resource system where individual self-interest runs contrary to the common good.
Throughout the ages, men and women have been called to redefine the "we," not only to preserve a common natural resource but to preserve our common humanity. And that strand of commonality — of shared interests and values — is woven into the University of Kentucky's history.
UK was founded on the principle that "we" included all men, and not only those from well-to-do families. A farmer's son, W.B. Munson, was the first graduate of the new A&M school in central Kentucky that would later become UK.
It wasn't until 1888 that women joined this family. Miss Arabelle Clement Gunn became the first female student to earn a degree — more than 30 years before women gained the right to vote.
It wasn't until 1949 that "we" included all men and women, regardless of skin color. Lyman T. Johnson, the first African-American to attend UK, is honored in the naming of the Johnson residence hall. UK broke the color barrier in Southeastern Conference athletics. Those first four brave men — Nate Northington, Greg Page, Wilbur Hackett and Houston Hogg — are memorialized outside of Kroger Field.
Memorial Coliseum was built to honor the more than 9,000 Kentuckians who made the ultimate sacrifice in WWII, because their definition of "we" included millions in Europe longing for freedom from Adolf Hitler's tyranny.
Throughout our history, understanding and respect for one another has expanded.
Today the boundaries of "we" and "me" are being tested again. As before, our world and our country are focused on differences — around politics, religion, race, beliefs, sexuality, immigration and free speech. Our newspapers, televisions and internet feeds are flashing with instances of humanity's darkest demons and reflecting the corners where ignorance, hatred and violence fester and spread.
In these moments — when we're visited by violence and animosity in our communities, in our homes and in our sanctuaries — we're left wondering what we should do so that something we share in common doesn't collapse.
We are reminded of Dr. Martin Luther King Jr.'s advice to students at Cornel College in Mount Vernon, Iowa: "We fear each other because we don't know each other, and we don't know each other because we don't communicate with each other, and we don't communicate with each other because we are separated from each other."
To that end, university life offers an incredible opportunity to communicate with each other. That's why national principles, the freedom to think and speak, are so important on a college campus. We embrace and celebrate the power of "we" and find rich value in the common. Respectful and open exchanges help us unlearn fear and hate. Differences need not be discarded so that we can simply live happily ever after. But we all owe each other the responsibility to understand why we pursue different beliefs, values and practices.
This ethos does not extend to those who threaten and seek violence; but when there is respect, we can be a community exposed to differences in ideas, thoughts and the issues of the day — no matter how controversial they are.
Ask and listen, as one of our students recently told me. Find what you have in common. Look to establish trust. And when you discover differences, try to start with an expression of interest.
Bostonians recovered from the "tragedy of the Common" when they communicated with one another and agreed to limit each family to 70 cows. By understanding one another, they preserved a common resource key to their community.
We can learn from them.