UK Responds to Needs Across Commonwealth Through Online Education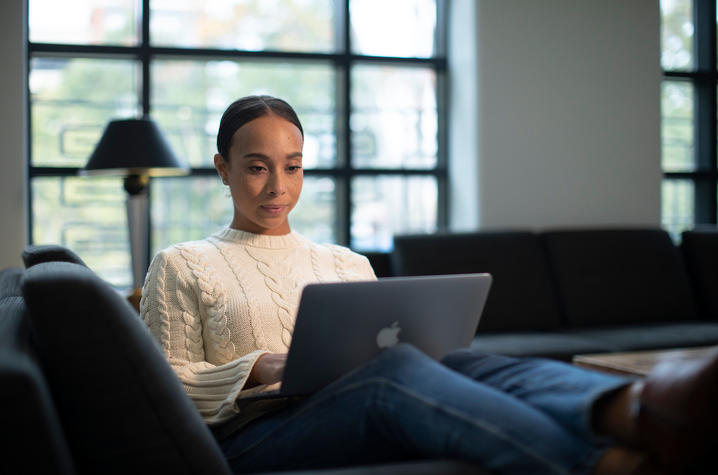 They are daunting but necessary tasks — ensuring a bright future through quality education and serving the most vulnerable members of our community.
Communities need continued support, support that can be provided by our outstanding teachers and social workers who, despite the hardships that often come with such careers, repeatedly put the needs of others first.
As the University for Kentucky, we are responding to this need. We are filling gaps through online education as part of the Our Path Forward Initiative.
At UK, we educate more than 30,000 students. But our history shows us that we can continue to build a more skilled workforce, prepared to uplift more communities and forge a prosperous future through expanding online programs.
One path forward is through the continued creation and development of programs that fuel our belief in expanding what's possible and our desire to serve as Kentucky's land-grant institution in the 21st century.
At the end of January, the University announced the launch of a new doctoral degree in arts administration – the first of its kind in the U.S. – that prepares students for careers that envision, conduct, and disseminate meaningful research in the arts and cultural sector.
Beginning fall 2020, the 46-credit hour graduate degree will bring a new skillset to organizations focused on arts and cultural production including state and local arts councils; federal, state, and local government agencies; academic institutions; large arts organizations; economic and community development organizations; and thinktanks.
As an institution with one of the strongest and oldest arts administration programs in the country, it's the next logical step on our educational journey. And, it allows us to expand our footprint, to educate more Kentuckians and give them an opportunity to earn a UK degree.
At the same time, and still with the well-being of Kentuckians in mind, the UK College of Social Work is launching an online Doctorate of Social Work program – the first of its kind in the state.
Through our dedication to creatively answering complex questions and confronting social challenges of our time, the program will prepare students for advanced social work practice, clinical research, administrative leadership, and executive roles.
And, not only will the online format allow us the opportunity to reach more students, but it will propel us forward in addressing the massive shortage of social workers that is projected to worsen over the next decade.
From child abuse and neglect cases, to the devastating opioid epidemic, to the rise of mental health issues overwhelming social workers with already complicated caseloads – these are issues that hit home for countless members of our community.
Ultimately, graduates of both programs will be positioned to advance their careers, become transformational leaders and join the greater conversation about creating a stronger society and Commonwealth.
Our current and future innovative academic programs will position the university to meet the needs of new student populations and Kentucky's workforce.