UK's Partnership with Fort Campbell Will Benefit Both Communities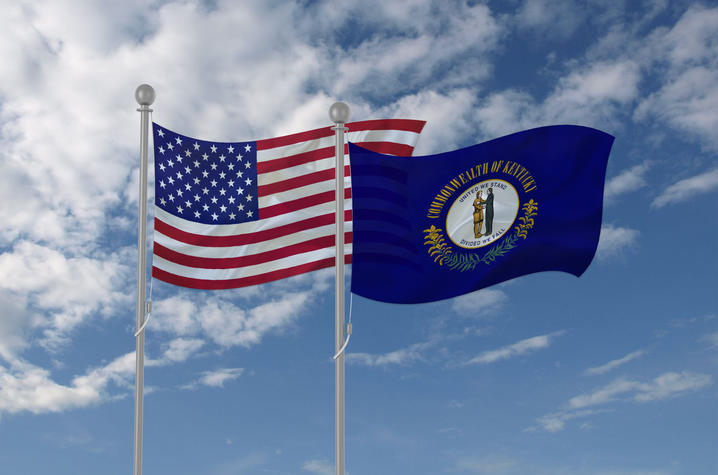 Tuesday, February 20, 2018
Last month, I had the opportunity to join representatives from the University of Kentucky and Fort Campbell Army Base to celebrate and formalize an effort to improve outcomes for both entities. Fort Campbell Garrison Commander Col. Joseph Kuchan and I signed a memorandum of understanding to launch a long-term, mutually beneficial partnership that will enhance research initiatives and opportunities.
Executive Vice President Eric Monday recently wrote about the importance of partnerships and our innovative approach to creating shared benefits and progress for our community. Over the past several years, we have forged novel partnerships with the City of Lexington, the local transit authority, UK Athletics, and the private sector, just to name a few— and all designed to help our community thrive. 
This collaboration with Fort Campbell is another example of creative solutions and progress at the University of Kentucky. 
Fort Campbell is the nation's premier power projection platform. Located on the Tennessee-Kentucky state line, the 106,700-acre installation is also the home to the only air assault division in the world, the 101st Airborne Division (Air Assault). The Army installation supports active and Reserve component units, Army civilians, Army families, retirees and veterans.
Signing the MOU was particularly special for me, as I graduated from Fort Campbell High School, while my father was stationed there.
It was also special because our land-grant mission extends to Fort Campbell. As such, Fort Campbell is uniquely positioned to benefit from the proximity to a research one university.  The collaboration will strengthen and bind our communities, promoting a professional exchange between university faculty, staff and students and Fort Campbell's leadership, soldiers and their families.
Specifically, UK and Fort Campbell will begin jointly developing programs and activities including:
Providing an economic impact statement for Fort Campbell and the state of Kentucky.
Exploring opportunities and methods of employing UK MBA consulting teams to assist and enhance garrison operations through Project Connect.
Conducting a demonstration and assessment of possible applications of spray-on, rapid-drying concrete with researchers at the UK Center for Applied Energy Research (CAER).
Conducting an assessment of agreed upon aspects of Fort Campbell's forestry program and resources to identify and initiate collaborative areas of research, education and technical assistance.
Many Fort Campbell representatives attended the MOU signing, which was a wonderful demonstration of our shared vision and commitment to serving our communities.
I look forward to continuing our work, and to seeing the joint-benefits of this partnership—another example of our role as the University FOR Kentucky.
David W. Blackwell
@UKYProvost
#seeblue