Undergraduate Excellence at the University of Kentucky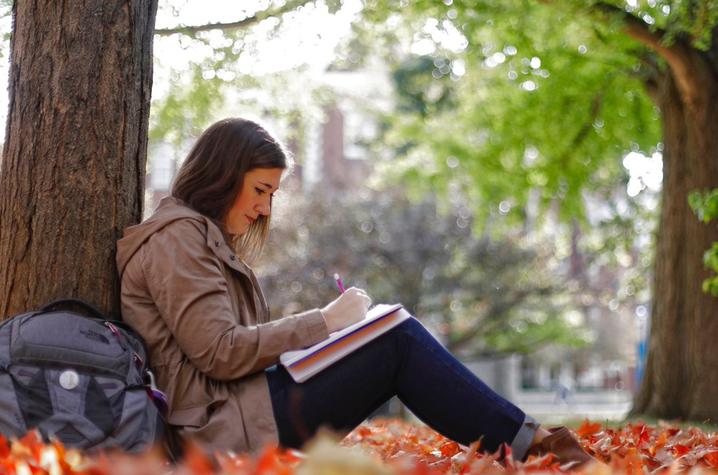 Thursday, October 26, 2017 
Through the education we provide, the creative research we conduct, and the care and service we render, we are the University for Kentucky. We are the institution our Commonwealth has charged with confronting the most profound of challenges -- in education, economic development, health care, and cultural and societal advance.
At the core of that vision is our responsibility to prepare creative, compassionate, and skilled graduates—the next generation of leaders, researchers, artists, scientists, scholars and teachers. 
At UK, we have expanded our ability to support student success, due in large measure to the generosity of those who believe in our unlimited potential through their private philanthropy. Last week, we celebrated another powerful chapter in our shared story—in what President Capilouto refers to as "power of we."
The University of Kentucky received a generous gift of $12 million from Paul Chellgren and his wife, Deborah Cole Chellgren, in support of the Chellgren Center for Undergraduate Excellence. The gift will launch the Chellgren Initiative to advance undergraduate excellence and will be used to create an endowment to support ongoing programmatic needs of the Chellgren Center.
The Chellgren family's gift will provide hundreds of students with the opportunity to participate in innovative and advanced research—a distinctive experience an R1 institution like UK can make possible for our students. 
The gift also underscores our commitment to high-impact experiences, like undergraduate research. High-impact experiences give our students the opportunity to practice their education outside of the classroom, blending their learning into co- and extra-curricular opportunities.
In honor of Paul Chellgren and his support of the University of Kentucky, we announced last week that Woodland Glen I residence hall will be renamed Chellgren Hall.
The Chellgren Center is a key resource for research experience for undergraduate students. Any student at UK can use the Center as a resource to determine how to begin their own research projects. The Chellgren Center also offers a variety of programs for students, including undergraduate research (and resources for undergraduate research funding), the Student Fellows Program, and a wide array of nationally competitive awards.
The Student Fellows Program is designed to provide specific high-impact experiences for outstanding undergraduate students; it goes beyond classroom instruction in order to help them cultivate extraordinary academic achievement. It is designed for high-achieving freshmen and fosters collaborative interactions among students, faculty, and staff. Student Fellows begin working on undergraduate research their sophomore year.
The Chellgren Center reflects the University of Kentucky's commitment to academic excellence. Students can come here and engage in undergraduate research, working alongside world-class faculty on the leading edge of discovery. They learn from poet-laureates and nationally-renowned writers and creative scholars.  And they both apply and showcase the knowledge they're helping create. UK was among the top five institutions that sent students to the 2017 National Conference on Undergraduate Research, a conference we hosted on our campus in 2014.
These experiences are not something that students can find everywhere. The Chellgren Center is emblematic of the type of undergraduate experience that the University of Kentucky offers.
I'm deeply grateful to Paul and Deborah Cole Chellgren for their investment and deep belief in our student's potential. This gift will help us continue in our work to become one of the truly outstanding residential public research campuses in the United States.
Timothy S. Tracy
@UKYProvost
#seeblue