Wildcat Way: Preparing Our Students for Success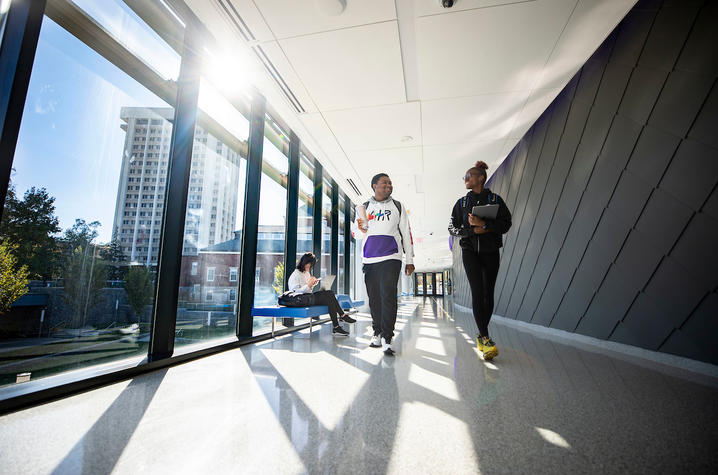 At the beginning of each semester, I like to reflect on the various components of academic excellence—belonging and engagement, student health and wellness, academic success, and financial stability—and the way those areas drive everything we do.
I like to ask our faculty and staff: what's possible?
What we can imagine, we can do.
We started this academic year strong. I was proud to witness a wonderful, energized team gather at a retreat in August to determine the next steps we must take to ensure a challenging but prosperous future for all students, and our first-year students in particular.
In fact, this group was charged with creating a sustainable, long-term incentive program to inspire and educate our students to use resources and activities the University offers.
The program is being dubbed Wildcat Way – a nod to our proud tradition and our focus on giving every student a path to success, regardless of what that looks like for them.
As a pilot program, about 1,000 first-year students have access to Wildcat Way, a "path" located in their personal BBNvolved profiles. Our goal is to make it available to the entire first-year class in the coming years.
Once logged in, students will see four tasks under each academic excellence component mentioned above, totaling 16. For example, students can complete "activate your iGrad account" and "complete Sexual Assault Prevention for Undergraduates (SAPU) and AlcoholEdu training" under health and well-being.
By completing these tasks, our students not only gain access to prizes throughout their Wildcat Way journeys, but will learn about different tools across campus. From advising and student support services to specific student organizations, these resources will enhance their undergraduate experiences and ultimately make them productive individuals beyond the University.
A mutually beneficial partnership between key campus services, Wildcat Way is a necessary and true example of the work we're doing to retain our students.
After all, they're why we're here. And each of us has an important role to play in our retention efforts.
Because of all of you, this year we reached a record 85 percent overall retention rate, as well as the highest retention rate for our African American student population since 2011. Our graduation rate also is at a record level of 66 percent.
At the University of Kentucky, this is what we make possible when we step up and push ourselves. It's what happens when we prepare those we serve to achieve more.
Of course, we have more work to do.
But the efforts of people across our campus, and programs such as Wildcat Way, convince me every day that we are poised to make our ambitious goals for ourselves and our students a reality.