Women's Executive Leadership Development (WELD) Program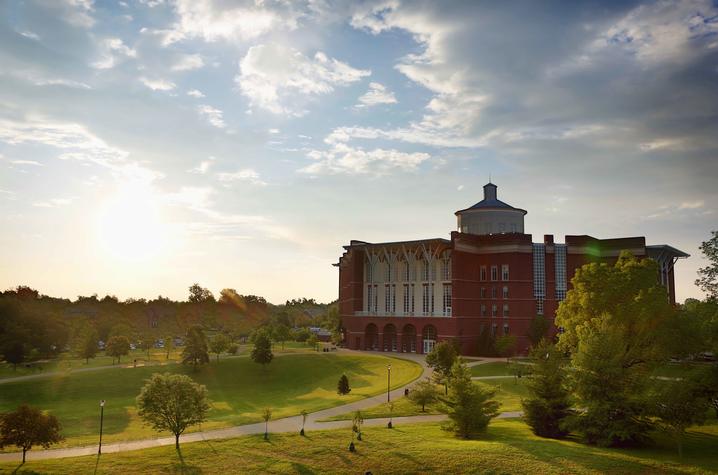 Last week, I had the opportunity to attend the annual lecture sponsored by the Women's Executive Leadership Development (WELD) program—an initiative which aims to "develop a new generation of leaders of higher education who can adeptly navigate our complex environment and successfully chart the future of the University of Kentucky."
The lecture was a great opportunity to recognize and celebrate the impressive history of women who have shaped the experience of our students, faculty, staff, and community.
In 2016, we named the new, state-of-the-art residence halls on the north side of our campus after influential UK women. These women created much of the foundation upon which our success is built:
Sarah Bennett Holmes, a former Dean of Women who championed for women's rights, developed work programs for women during the Great Depression, and was named state mother of Kentucky.
Cleona Bell Matthews Boyd, former President of the UK Women's Club and the Board of Control of Women's Dormitories for 25 years.
Francis Jewel McVey, a former Dean of Women who served as an ambassador for UK and opened Maxwell Place to the campus and community.
Georgia M. Blazer, who served continuously on the Board of Trustees from 1939 to 1961 and provided great support to the University.
As I have spent more time in this position, I have developed an even deeper understanding of how the UK community is defined by its people.  Indeed, that's why initiatives like the WELD are so important. We are committed to finding new ways to support and reward our people, and we want to nurture what I consider to be among the most important qualities—servant leadership.
It's about opportunity to grow personally and professionally in an environment that empowers people to lead meaningful change. WELD exemplifies and strengthens this effort at the University of Kentucky. It seeks to develop a new generation of leaders at our institution by providing skills and networking opportunities to the talented women across our campus.
I would like to commend WELD for their work, and to thank the members for everything they do to support our community. Hollie Swanson's leadership in developing the program has created a foundation for continued growth and development on our campus.
Of course, I also would like to thank the speaker at the lecture, Dr. Lori Gonzalez.
Dr. Gonzalez serves as the vice chancellor of academic, faculty, and student affairs—the chief academic officer of the University of Tennessee Health Science Center and its statewide campuses. She received her Bachelor of Arts degree at the University of Kentucky in Speech-Pathology and Audiology, and she served as an Associate Dean of Academic Affairs in the UK College of Health Sciences before being appointed as UK's third Dean of the College of Health Sciences in 2005. She served in that capacity until 2011.
She exemplifies the major goal of the WELD program and has served as an outstanding leader at the University of Kentucky.
It was great to welcome Dr. Gonzalez back to the University of Kentucky for this event.