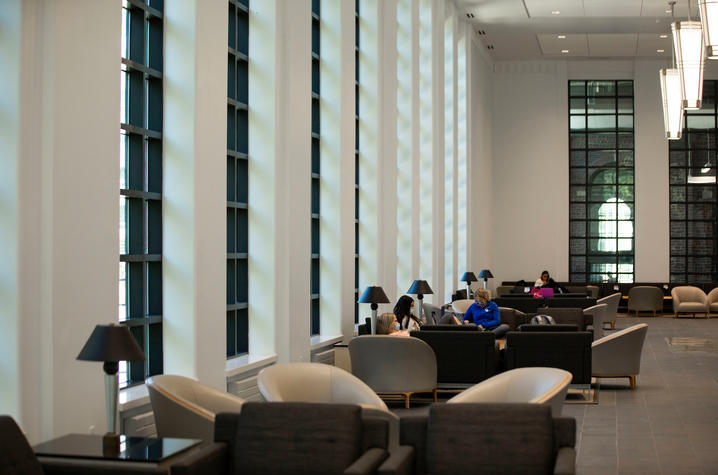 Vice President for Student Success Kirsten Turner sent the following message to students on Thursday, Nov. 12, 2020. 
Dear Students,
You got this.
You already have proven that over and over this semester – a semester that we know has been unlike any other. 
To be successful as a student, you have made sacrifices in the way you live and work, study and gather with your friends and other students. 
It has all been different. But you have done what it takes to be successful thus far and you are almost there.
Now, you have less than two weeks before the Thanksgiving Break and the close of the on-campus portion of the semester.
There's one final push before the break and before the final sprint to the end of this semester.
It's critical to finish this semester strong.
There are only a few classes left before break. Make those count.
After that, you will prepare for finals and end of the semester projects and papers. You can finish strong.
Life outside the classroom – whether on campus or off – has been different this semester, too. 
But continue to do the things that have kept you, your roommates and friends safe.
We have all seen the numbers: here, in Lexington; across the state; and throughout the country. 
Cases of COVID-19 are spiking everywhere. We've experienced an increase on campus, too. Some of that is to be expected, given what is happening around us. We can manage it. We have the capacity of beds and supplies we need to support you.
So, as we close out this part of the semester, there are a few keys to our continued success:
Remember your Daily 4.0 – wear a mask, physically distance, wash your hands and screen every day.
Get your flu shot. It is more important this year than ever before. Check here for locations. 
As you leave campus for the semester, get a COVID-19 test. You can read more about locations for testing here. We will have more information next week about the timing for tests and making sure you are ready to go home safe and well, to protect you and your loved ones.
Continue to complete your daily screening while you are on break, so UK Health Corps can continue to support you.
If you have questions or concerns, or need to talk to someone, you can reach out to our counseling center  or to your advisor or RA, if you live on campus. Asking for help is not a sign of weakness. It's a sign of strength.
You can follow our progress and efforts with respect to testing, numbers of cases and isolation capacity and everything about our response to COVID-19 at uky.edu/coronavirus. 
Finish strong. Stay safe. Protect and respect each other. 
You got this.  
Kirsten Turner
Vice President for Student Success