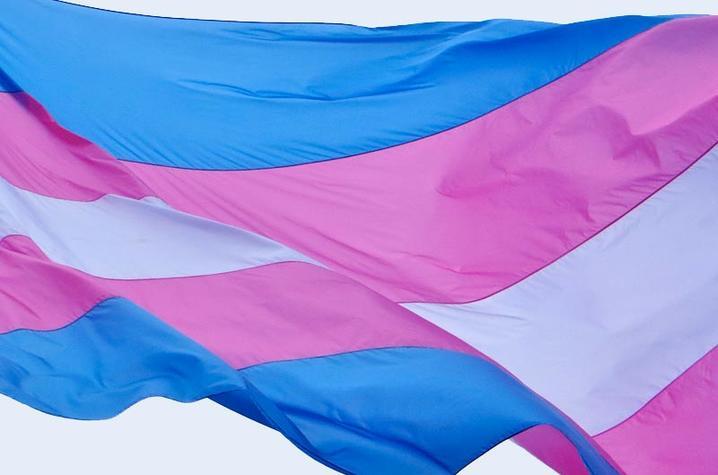 Twenty-one years ago, the world experienced a tragic loss that would alter the trajectory of transgender communities everywhere. Rita Hester, a prominent member of the trans community in Boston, Massachusetts, was murdered in her own apartment.
She was a trailblazer who worked diligently to educate others on issues affecting transgender individuals.
The epidemic of violence toward – and dehumanizing of – trans members of our community can and must come to a forceful halt. Rita's death, as well as the deaths of all victims of trans violence, cannot be in vain.
In fact, we must continue to push the movement forward. It's why we pause to recognize Trans Week this year, from Nov. 17-21 – to honor those we've lost in our journey toward a better future, to educate our peers on what it means to identify as trans, to celebrate our progress in building a community of belonging, and to come to the necessary truth there is still work to be done.
By setting aside the time to raise the visibility of transgender and gender non-conforming people, we are advocating around the issues of prejudice and discrimination that affect the transgender community.
It's not just for transgender, non-binary, or gender non-conforming individuals; it's for everyone.
It speaks to a much larger theme at the University of Kentucky: all are welcome here. All of us have value. All of us deserve to feel a sense of belonging and acceptance.
On Monday, we gathered for a faculty-facilitated conversation with Dr. Ellen Riggle about positive aspects and unique struggles for transgender individuals in the U.S. hosted in collaboration with the MLK Center and the Center for Graduate and Professional Diversity Initiatives.
On Tuesday, we hosted "Say Their Name: A Trans People of Color Panel" in collaboration with Kentucky Black Pride.
And yesterday, our community gathered for a Trans Day of Remembrance vigil—an annual reflection on the impact of violence against transgender individuals and a time of recommitment to interrupting systems of violence that disproportionately harm transgender individuals.
And, we have a variety of events remaining in which the UK community can participate.
Friendsgiving
6 p.m. Thursday, Nov. 21 | Multipurpose Room of the William T Young Library
A free meal focused on inclusive community building and learning about how hunger and homelessness affects us all, accepting donations of non-perishable foods at this event for the Big Blue Pantry Thanksgiving Basket Drive. Hosted in collaboration with Wildcats for HOMES.
Trans Week of Awareness Celebration
noon Friday, Nov. 22 | VIP Center
A capstone event to celebrate transgender individuals and highlight resources available for supporting transgender communities.
In addition to these events above, UK will also host several other smaller events that are posted to the LGBTQ* Resources' events page at www.uky.edu/lgbtq/calendar-events.
Of course, these events would not be possible if it were not for the centers and units at UK that exist to serve our rich and diverse populations beyond Trans Week of Awareness.
For University students, faculty, and staff, the Office of LGBTQ* Resources serves as a central hub for accessing information, groups, and services related to diverse sexual orientations and gender identities.
We are also proud to have our very own Pride Employee Resource Group specifically for faculty and staff who identify as members and/or friends of an LGBTQ* community.
For those looking to become more aware and active allies, the Office also holds SafeZone Trainings – 90-minute workshops to equip individuals for supporting student experiences through campus and community resources. To schedule a workshop, complete this form.
And, for lesbian, gay, bisexual, and transgender individuals with particular medical needs, we've partnered with UK HealthCare to provide the highest quality care in inclusive environments at the Transform Health Clinic. Clinic services include primary care, preventive care, PrEP, adult hormone therapy, counseling, and tobacco dependence treatment.
I am grateful to serve a campus that so strongly believes in the richness and beauty of celebrating our differences. Let us remember beyond Trans Week of Awareness that our identities – the very core of our being – are always worthy of celebrating, regardless of what they are.