DanceBlue Reveals 2016 Marathon Date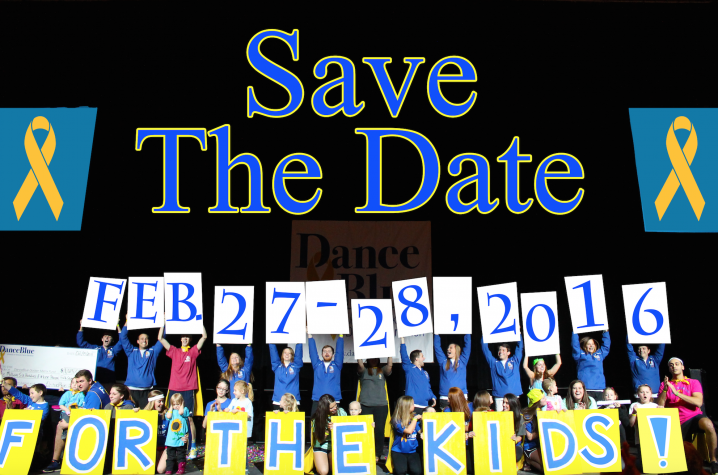 LEXINGTON, Ky. (Oct. 2, 2015) — DanceBlue announced Wednesday that the 2016 dance marathon will begin at 2 p.m., Saturday, Feb. 27, and conclude 24 hours later, at 2 p.m. Sunday, Feb. 28. The countdown toward the "best day of the year" has officially begun! 
DanceBlue also released a "The Best Day of the Year" video, which announced the date for this year's marathon. The video not only announced this year's marathon date but it featured students elaborating on the true meaning behind DanceBlue as it kicked off the initial countdown of the 150 days until the marathon.
"We're so excited to begin the next decade of dancing For The Kids," Overall DanceBlue Chair Erica Shipley said. "Our committee works so hard to provide for families at the clinic financially as well as mentally to make sure that the University of Kentucky community is a shoulder to lean on. February 27th can't come soon enough!"
DanceBlue is UK's 24-hour no-sitting, no-sleeping dance marathon that benefits the Golden Matrix Fund and the DanceBlue Kentucky Children's Hospital Pediatric Hematology/Oncology Clinic. Now in its 11th year, DanceBlue has raised more than $8.2 million for pediatric cancer research and child-life efforts.
For more information about DanceBlue, registration information or to support its efforts, please visit danceblue.org. Connect with DanceBlue on Facebook at facebook.com/danceblue and on Twitter at twitter.com/UKDanceBlue.
DanceBlue is a program housed in the UK Center for Community Outreach. The CCO seeks to serve, connect and unite the University of Kentucky with the surrounding community in collaborative efforts to promote life-long community service. For more information about the CCO, visit www.ukcco.org.
MEDIA CONTACT: Katy Bennett, 859-257-1909; katy.bennett@uky.edu; Rebecca Stratton, 859-323-2395; rebecca.stratton@uky.edu