UK Students Get Goldwater Scholarship Recognition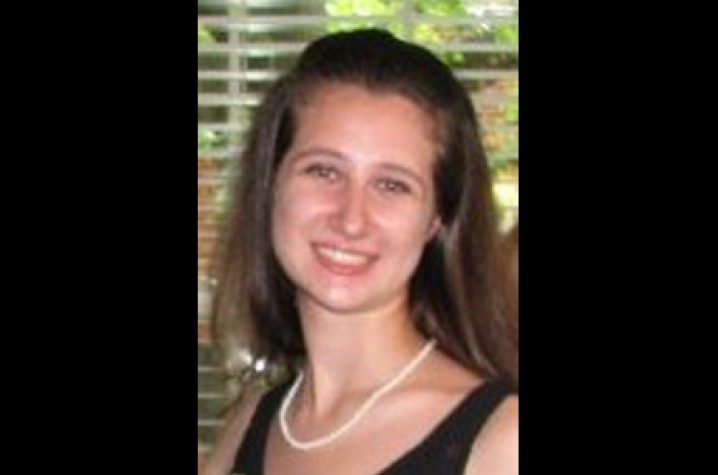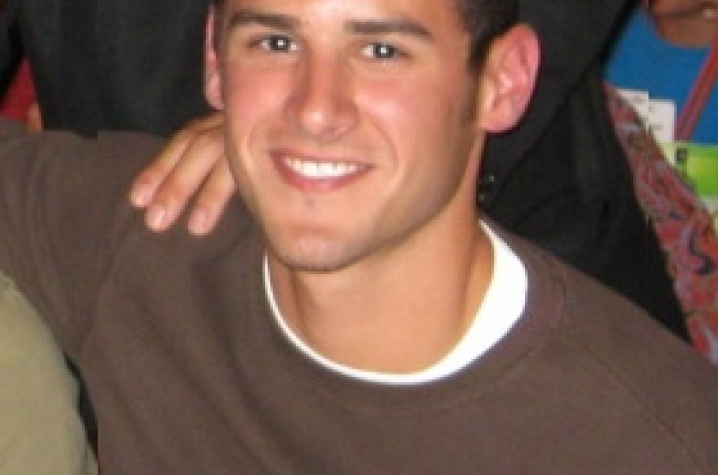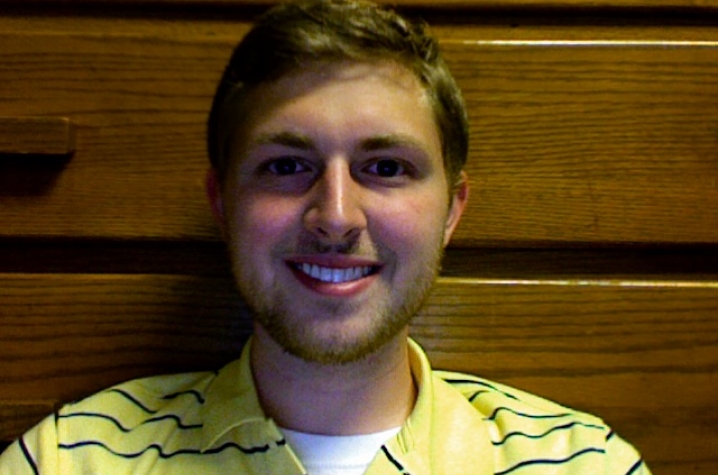 LEXINGTON, Ky. (April 8, 2010) − Three University of Kentucky students have been recognized by the Barry M. Goldwater Scholarship and Excellence in Education Program. Junior Jenna Shapiro, of Versailles, Ky., was named a Goldwater Scholar for 2010. The Goldwater Scholarship is worth approximately $7,500 per year for up to two years of undergraduate study. Additionally, UK senior Jake Gamsky, of Crestwood, Ky., and junior Jason Rexroat, of Nicholasville, Ky., received honorable mention recognition by the esteemed scholarship program.
Shapiro is among 278 students nationwide awarded the prestigious Goldwater Scholarship this year. This year's Goldwater Scholars were selected on the basis of academic merit from a field of 1,111 mathematics, science and engineering students who were nominated by the faculties of colleges and universities nationwide.
"We are delighted that three of our students were honored by the Barry Goldwater foundation again this year. Jenna, Jake, and Jason have made the most of the terrific opportunities for research available at UK, and have enjoyed the support of talented faculty mentors who are dedicated to fostering the development of future scholar-researchers," said Lisa Broome-Price, director of the UK Office of External Scholarships.
The one- and two-year Goldwater Scholarships cover expenses for tuition, fees, books, and room and board up to a maximum of $7,500 per year for students pursuing careers in mathematics and the natural sciences, as well as many engineering fields.
Seventeen of the nation's Goldwater Scholars are mathematics majors, 199 are science and related majors, 53 are majoring in engineering, and nine are computer science majors. Many of the Scholars have dual majors in a variety of mathematics, science, engineering, and computer disciplines.
Jenna Shapiro, the daughter of Drs. Meryl and Robert Shapiro, is a Woodford County High School alumna. At UK, she currently is pursuing a chemical engineering major and biology minor. In her field of study, Shapiro serves as a committee chair for the UK Chapter of the Society of Women Engineers and is a member of Tau Beta Pi Engineering Honor Society and the American Institute of Chemical Engineers. She also does undergraduate research in UK's Department of Chemical and Materials Engineering.
Outside of the classroom and the lab, Shapiro serves as vice president of Golden Key International Honour Society and works as a peer tutor on campus. Additionally, she is a member of Kappa Delta Sorority, KCrew and Phi Kappa Phi Honor Society.
The Goldwater Scholar credits faculty Kimberly Anderson, the Gill Eminent Scholar at UK College of Engineering, and J. Zach Hilt, an assistant professor of chemical engineering, as well as recent doctoral graduate Samantha Meenach as being instrumental in her success as a student, and believes her experiences in undergraduate research helped her achieve the prestigious honor and will continue to reward her in the future.
"I hope that this award promotes recognition, not only for my own work and that of other student researchers, but also for the quality of education and research that is provided at UK," said Shapiro, who was a previous winner of honorable mention recognition from the scholarship organization. "Because of the unique educational opportunities presented at UK, and the devotion of my faculty advisers and graduate mentors in promoting undergraduate research, I have been given the tools to help others."
Shapiro plans to pursue a doctoral degree in chemical engineering, focusing on biomedical applications. She would eventually like to conduct research to develop cancer treatments and teach at a research-intensive university.  
Jake Gamsky earned honorable mention recognition from the national scholarship program. The South Oldham High School alumnus is the son of Art and Teresa Gamsky. Currently pursuing a physics major, he is president and founder of UK's chapter of Students for the Exploration and Development of Space (SEDS), associate director of projects for SEDS-USA, and a member of the Society of Physics Students. A past recipient of NASA internships, Gamsky is also a member of UK Snowcats and is active in intramural sports at the university.
After graduate school, Gamsky plans to eventually work in the space industry and strives to join the astronaut core.
Jason Rexroat also earned honorable mention recognition from the scholarship program. The East Jessamine High School alumnus is the son of Curtis and Mary Jo Rexroat. He currently is pursing computer engineering and electrical engineering majors and a minor in mathematics and is active in Kentucky Space at the College of Engineering.
Upon graduation, Rexroat plans to pursue graduate studies in computer engineering.
The Barry M. Goldwater Scholarship and Excellence in Education Program was authorized by Congress in 1986 to honor the former Arizona U.S. Senator who served the nation for 30 years. In its 24-year history, 6,079 scholarships worth approximately $58 million have been awarded.