Annual Kentucky Girls STEM Conference to be Held June 29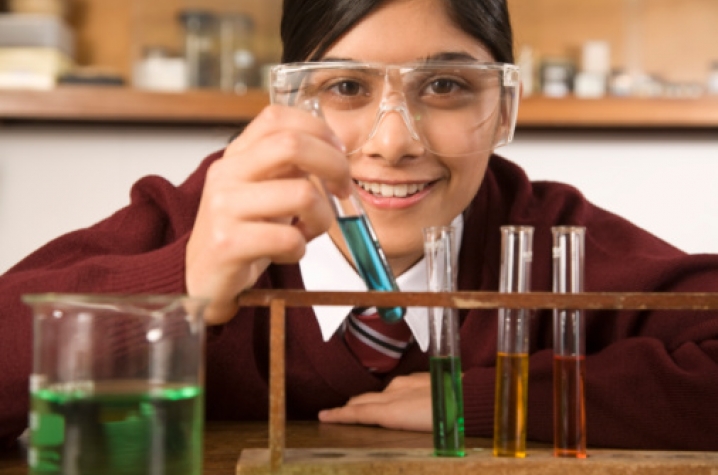 [IMAGE1]
LEXINGTON, Ky. (June 14, 2011) − The third annual Kentucky Girls STEM Collaborative Conference  will be held from 9 a.m. to 3 p.m. Wednesday, June 29, at Northern Kentucky University's Student Union. The conference is titled "STEM Opportunities and Needs in Kentucky: Making the Connection Between Education and Industry." Educators in science, technology, engineering and math (STEM) fields, STEM professionals, students and parents are encouraged to attend. Registration is $25 and includes lunch at the event. The deadline to register is Monday, June 27.
"This conference will be a tremendous opportunity for girls, their parents, teachers, counselors, and community and organization leaders to learn about educational opportunities and industry needs in Kentucky," said Sue Scheff, co-chair of the Kentucky Girls STEM Collaborative. "Representatives from girl-serving programs will be on hand to showcase their programs, as well as women engineers and scientists to share details of their career paths with conference attendees – an opportunity not to be missed."
Conference speakers will include Kentucky native and Microsoft General Manager Nancy Holliday, who will deliver the keynote address; Darin DiTommaso, general manager of Engineering Resource Strategy & Development at GE Aviation; and J.J. Jackson, University of Kentucky vice president for Institutional Diversity. Afternoon sessions will include "Getting Students Involved in Building a Green School,: "Connecting Math to STEM Careers," "Higher Education Programs Working to Increase Minorities in the STEM Disciplines,"' "How to Get Girls Interested in STEM," and "Successful Technical Careers in STEM."
"Collaborating with Northern Kentucky University and the Northern Kentucky Chamber of Commerce on our third annual conference for Kentucky girls and STEM has been a great experience," Scheff said.
The Kentucky Girls STEM Collaborative is designed to educate girls in grades K-12 about careers in science, technology, engineering, and math. For more information on the third annual Kentucky Girls STEM Collaborative Conference, or to register for the event, visit the event website or contact Bethany Bowling.
MEDIA CONTACT:  Hayley Lynch, (859) 257-1754, ext. 228; hayley.lynch@uky.edu