Author James McBride To Share Insights at UK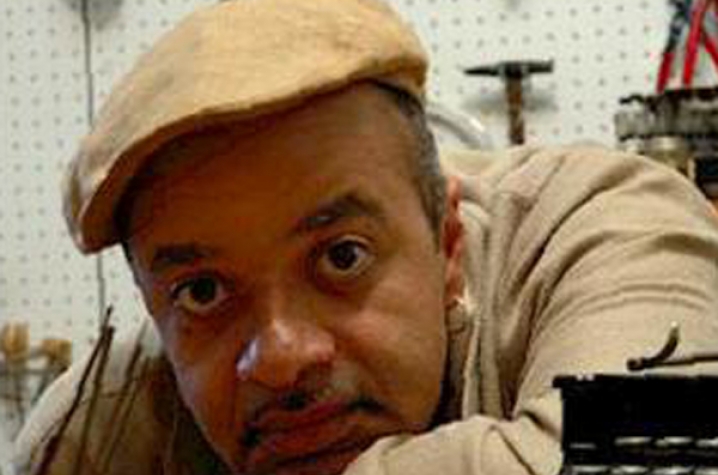 LEXINGTON, Ky. (Sept. 30, 2009) —  Some might think "The Color of Water" is an unusual title for a book, especially when its subtitle is "A Black Man's Tribute to His White Mother." But James McBride, the author of this memoir that became a two-year fixture on the New York Times bestseller list, is by no one's definition a usual man.  
In addition to being the author of a 300-page book that critics have praised as a new American classic, McBride is a musician (the talented saxophonist of his own jazz and R&B band); a screenwriter (his first book, "Miracle at St. Anna," became a Spike Lee-directed, Disney/Touchstone-released film); a successful songwriter (both music and lyrics); and a former staff writer/journalist/stringer (with The Boston Globe, People Magazine, The Washington Post, Essence, Rolling Stone, National Geographic and The New York Times).
The one thing McBride cannot do is dance. In fact, his Web site biography freely admits: "James is the worst dancer in the history of African Americans, bar none, going back to slavetime and beyond. He is legally barred from dancing at any party he attends. He dances with one finger in the air like a white guy."
But it is McBride's poignant childhood search for racial identity and a deeper understanding of his mother, himself, his family and the world around him, that convinced the University of Kentucky to choose "The Color of Water: A Black Man's Tribute to His White Mother" as the book for its first Common Reading Experience.
Now, after thousands of students, faculty and staff have read his book, after those same people spent an hour one hot and muggy August morning sharing their impressions of his work, and after hundreds of UK freshmen wrote one of their first collegiate papers about his book, McBride will visit the UK campus Oct. 1 to speak at the Singletary Center for the Arts Concert Hall from 7:15 to 8:15 p.m. Admission is free, but McBride's talk "The Color of Water: Meditations on Identity" is predicted to fill the seats.
What could one expect of an evening with author James McBride?
Perhaps it will be the popular recounting of how the book earned its name – how a painfully innocent James, walking home from Sunday service at their Brooklyn Baptist church, asked his Jewish mother "whether God was black or white." Every mother alive can identify with her sigh and her patient answers to a bright child's rapid-fire questions that culminate in her now-famous response. "God is the color of water. Water doesn't have a color."
The young, naive James "bought that" back then, and an older, wiser Mr. McBride obviously still does.