Bluegrass SBDC Offers Marketing Boot Camp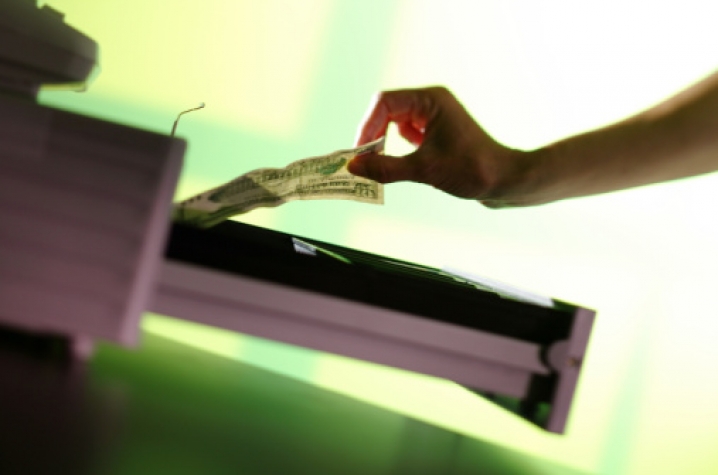 LEXINGTON, Ky. (Aug. 10, 2010) -- The Bluegrass Small Business Development Center (SBDC) at the University of Kentucky presents a Marketing Boot Camp 8 a.m. to noon Wednesday, Aug. 18, at the Embassy Suites on Newtown Pike. The boot camp will feature two presenting speakers and three break-out sessions. The event is open to the public at no charge, but registration is required. Business owners and employees may register online at http://kysbdc.ecenterdirect.com/Conferences.action or by calling Brenda Jones at the Bluegrass SBDC office (859) 257-7666.
The recent economic downturn has affected businesses by increased competition for consumer dollars. "In today's changing media and marketing landscape these challenges are harder than ever," said Shirie Hawkins, director of the Bluegrass SBDC. "The SBDC Marketing Boot Camp will allow those in attendance to gain needed skills, insights and ideas, and not allow poor marketing to prevent them from maximizing their profits."
Advertising alone isn't enough. Marketing comprises more components than advertising. "Effective marketing is when the number of pieces come together and all work efficiently, giving your business the best chance for long term-survival," said Sean Moore, business trainer at the Bluegrass SBDC. "The proper use of marketing and marketing strategy is arguably the most important piece of all."
The Marketing Boot Camp starts at 8 a.m. with a continental breakfast in the ballroom of the Embassy Suites. Keynote speaker Al Lautenslager will provide the audience with low- and no-cost marketing strategies and tactics. A certified Guerrilla Marketing coach and author of Guerrilla Marketing in 30 Days, Lautenslager is the principal of Market For Profits, a Chicago-based marketing consulting firm. He is also president and owner of The Ink Well, a commercial printing and mailing company in Wheaton, IL.
From 9:30 to 10:45 a.m. participants will choose one of three breakout sessions:
Cost-effective Marketing for Small Businesses
Presenter: Julie McEwen, owner of McEwen Creative, which provides creative advertising and marketing solutions for businesses, professionals and nonprofit organizations. Before moving to Lexington, McEwen worked at an advertising agency in Michigan directly servicing Fortune 500 clients, including General Motors, Bausch & Lomb, Estee Lauder and Dow. The McEwen Creative team delivers Fortune 500 quality and service while helping clients get the most bang for their buck. McEwen is president-elect of the Lexington chapter of the National Association of Women Business Owners (NAWBO).
Stop, You Can't Use That! Legal Issues in Marketing
Presenter: Denise H. McClelland, member of Frost Brown Todd LLC, a law firm with offices in Lexington, Ky., and eight other cities in five states. McClelland has practiced in First Amendment, media and advertising issues for more than 20 years. She represents parties in a variety of commercial litigation, including unfair competition, fiduciary disputes involving trade secrets, noncompete agreements, trustee and estate obligations, construction matters and commercial foreclosures. McClelland is on the board of trustees of Midway College and is a board member of the United Way of the Bluegrass.
Writing News Releases: the Who, What, When, Where, Why and How
Presenter: Kathie Stamps, owner of Stamps Communications. A writer and voice-over artist with more than 20 years' experience in advertising copywriting and feature writing, Stamps looks at the writing process from both sides of the message: those who send and receive, write and read. She is co-founder of the Independent/Small Business Owners (ISBO) and a member of the programs committee at Commerce Lexington.
The SBDC's Marketing Boot Camp wrap-up speaker, Jason Falls, is one of the leading educators and thinkers in the social media, public relations and communications industries. He has worked with Fortune 100 brands as a social media strategist and served as an independent consultant in the social media industry. Falls has advised major, regional and niche brands, including Humana, Purely Products, The Envelope Manufacturers of America, Jim Beam and Maker's Mark bourbons, Louisville Slugger and The National Center for Family Literacy. 

The Kentucky Small Business Development Center, headquartered at the University of Kentucky's Office of Commercialization and Economic Development, is a network of 17 service centers located throughout the Commonwealth that help start-up and existing business succeed by offering high quality, in-depth and hands-on services. These services include: no-cost confidential business consultations, affordable business workshops and seminars, research to make informed business decisions and valuable resources. For more information about the Kentucky Small Business Development Center visit www.ksbdc.org.