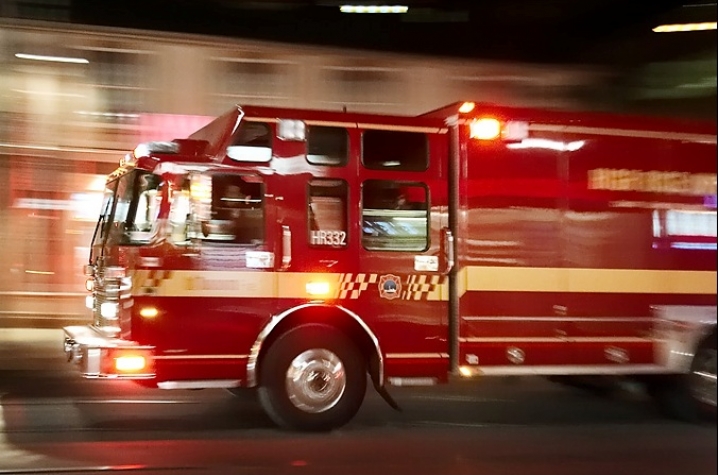 UK sets mock rooms ablaze in the name of safety
LEXINGTON, Ky. (Sept. 22, 2009) -- Generally, fire marshals try to prevent fires. In the interest of safety, however, the UK fire marshals will send two mock residence hall rooms up in flames at noon Sept. 23, in the outdoor area near the Blanding and Kirwan Towers/Commons complex.
The rooms, which will be encased behind fireproof material for safety, will be furnished with bedding, chairs, desks and typical dorm décor. One room will be equipped with sprinklers, to demonstrate the importance of a functional sprinkler system in buying time for residents trying to escape a fire. Students will have the opportunity to see how quickly a room can go up in flames, as well as to learn potentially life-saving fire escape techniques.
In addition to the dorm room burning at noon, UK Fire Marshals and the Lexington Fire Department will be on site from 10 a.m. to 2 p.m., along with a fire truck and a special tent pumped full of theatrical smoke to simulate the dark and disorienting environment of a real fire. Everyone is invited to enter the tent to practice escaping safely from a smoke-filled environment. Fire safety officials will also set small fires to allow anyone who wants to learn the proper use of a fire extinguisher to get real-world practice, and free T-shirts and fire safety information will be available all afternoon.
Sept. 23 will mark the grand finale of National Campus Fire Safety Month at UK.
"If students are caught in a fire, they should remember our message to 'Get out, stay out'," said Assistant UK Fire Marshall Jason Ellis. "Fire prevention is important, but everyone also needs to know what to do should they find themselves in a real-life fire situation. Our demonstration will help people understand what a real fire is like and how they can escape."