Campus Conversations: UK Libraries Represents Service Beyond Four Walls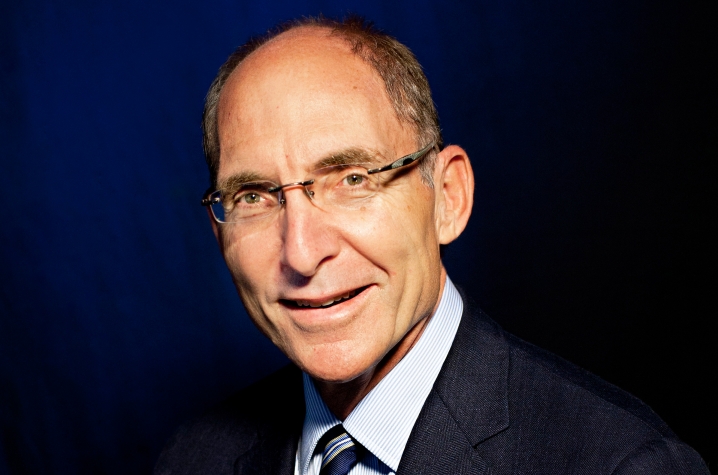 LEXINGTON, Ky. (Sept. 15, 2011) – Mention libraries at the University of Kentucky and most people think of the iconic William T. Young Library in the heart of the UK campus.
President Eli Capilouto, in fact, calls it a "sanctuary of learning."
But libraries at UK are more than what goes on inside four walls of an admittedly remarkable edifice. Their mission of education, research and service extends throughout the Commonwealth.
"As citizens throughout Kentucky and the world rapidly integrate technology into their daily lives, UK Libraries is working to stay ahead of the curve," Capilouto said after a three-hour session this week with leaders of the university's library system. "Between the librarians who participate in patient rounds with our medical professionals and the important work of the Nunn Center for Oral History, UK Libraries is making sure their materials are available both physically and digitally so people around the world can enjoy our rich resources in a variety of ways."
Some highlights of how UK Llibraries is integrating technology and service include:
•           The Louie B. Nunn Center for Oral History, which has literally thousands of hours of oral history recordings with famous and interesting Kentuckians as well as policymakers who have impacted the Commonwealth and the country.
•           The Kentuckiana Digital Library, which makes learning accessible to every citizen of the Commonwealth, tapping into the state's library at UK.
•           Digitizing every issue of the most important publication in the equine industry – the Daily Racing Form – to ensure that the history of one of Kentucky's most important industries is preserved for generations to come. In addition, they are capturing historical Kentucky newspapers through Kentucky's National Digital Newspaper Program.
"We live in a world where we all expect quick access to a myriad of materials. University of Kentucky Libraries is adapting and adopting the way they do business in order to be a valuable resource in a rapidly digitized era," Capilouto added. "Our team of librarians is helping faculty integrate technology into their coursework and teaching students how to effectively utilize our vast database of journals and special collections."
Capilouto, in particular, cited the work of the Nunn Center, which is using the craft of oral history to help faculty with their research, but also impart to more people the special history and traditions of the Commonwealth.
"The Nunn Center for Oral History has collected a vast array of stories from around campus that help share the special tradition of the University of Kentucky. Their commitment to this deeply personal and unique form of recording history has provided incredible resources to campus and our community," Capilouto said. "Recently, the College of Fine Arts partnered with the Nunn Center to produce the docudrama, 'Civilian,' which tells the story of veterans returning from the Iraq and Afghan wars and attending college. The play recently ran for three weeks during a festival in New York City."
Capilouto has now visited 10 of UK's colleges and UK Libraries as part of a tour of campus in which he is engaging in in-depth conversations with leading faculty and staff about the university's agenda for the future.
Capilouto meets with the UK Board of Trustees in early October for a two-day retreat to continue those discussions, with the idea of ultimately formulating a campus agenda to address the most important issues confronting the University of Kentucky.
MEDIA CONTACT:  Jay Blanton, (859) 257-6605 or jay.blanton@uky.edu