Committee Recommends Finalists for UK Presidency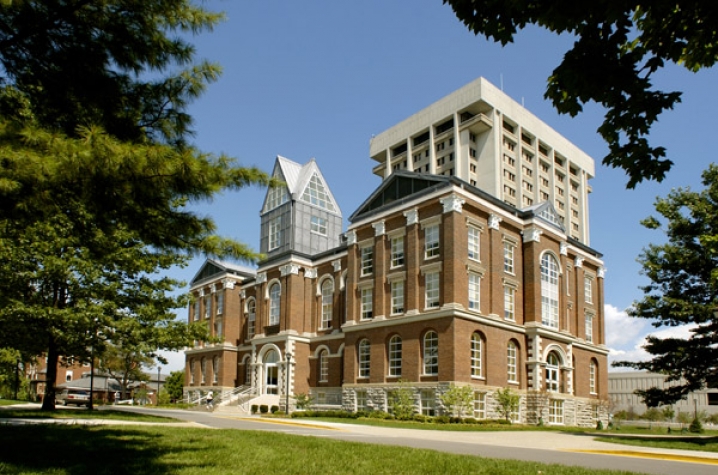 LEXINGTON, Ky. (April 11, 2011) – The University of Kentucky's Presidential Search Committee today recommended a small group of finalists to the Board of Trustees to be considered for UK's 12th president.
"We have an outstanding field of finalists, any one of whom would make a tremendous president for the University of Kentucky," said Jim Stuckert, chairman of the 13-member search committee. "I'm so appreciative of the tremendous teamwork and collaboration demonstrated by everyone on this committee. Now, it is the work of the board to make the difficult decision of who will lead UK going forward."
Candidates will now be queried by the search firm Greenwood/Asher as to whether they will allow their names to be publicly disclosed at this juncture. If all of them agree, the board will release the names, Stuckert said. If anyone of them does not agree, their names will remain confidential until a preferred candidate is selected.
To that end, the Board of Trustees is scheduled to meet at 7 a.m. Saturday, April 30, in Northern Kentucky to review resumes and background checks on the finalists and begin interviewing candidates. Interviews with the finalists will continue starting at 7 a.m. Sunday, May 1, and the board plans to make an announcement regarding a preferred candidate that afternoon.
The next day, May 2, has been set aside for campus visits with the preferred candidate. An online survey is being developed so that faculty, staff and students can provide feedback. The board will meet at its regularly scheduled time on May 3 with the hopes of formally extending an offer to the next president.
"We said at the outset that we were undertaking an ambitious timeline for naming a president," said Britt Brockman, chairman of the UK Board of Trustees. "Because of the work and dedication of the search committee, we've been able thus far to stay on that deadline. Now, we are in the most important phase of the search in which board members must choose from an outstanding field of candidates to select a leader who will take UK forward during a critical moment in our history."
Brockman and Stuckert declined to say how many finalists were chosen for fear of jeopardizing the candidate pool at this point, but they said  the field of candidates remains diverse in terms of experience both inside and outside higher education and in terms of backgrounds -- some with Kentucky ties, some without. Brockman and Stuckert also declined to discuss further the characteristics of candidates, saying only that further vetting and background checks will be taking place between now and April 30.
"The search committee has completed its mission -- to give the board a diverse range of outstanding candidates who can lead UK and build on the strong foundation of the last 10 years under President Lee T. Todd Jr.," Brockman said. "That phase of this process is done. Now, it is time to complete our work."
Todd announced in September that he would retire as UK president in June after 10 years at the helm of his alma mater. Board members hope a new president will be in position to begin July 1 at UK. 
MEDIA CONTACT: Jay Blanton, (859) 257-6605 or 699-0041; jay.blanton@uky.edu