Cooking Can Be Child's Play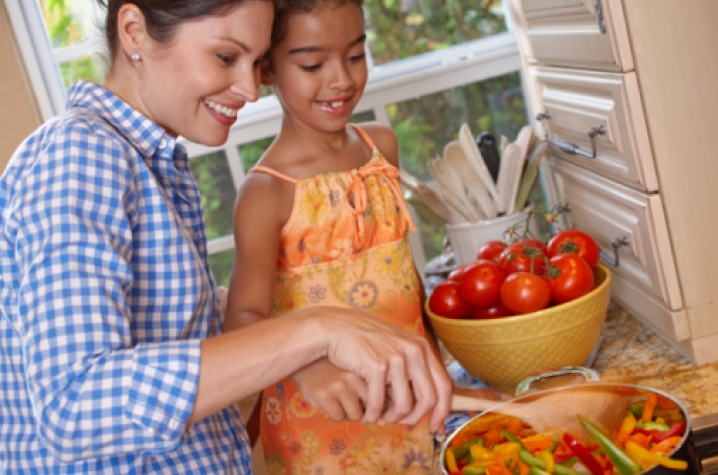 LEXINGTON, Ky. (July 22, 2010) -- University of Kentucky Health & Wellness experts certainly recognize the importance of teaching adults good nutrition. But how does one go about getting the entire family involved? What is the best way to teach children the value of eating well-balanced meals? The nutritionists are banking on a time-proven teaching method – hands-on fun.
Health & Wellness created Kids Can Cook!, a child's introduction to the basics of cooking. Within hours of a brief e-mail to the campus community, the class for 16 – eight adults and eight children – was filled with a long waiting list.  
"We normally do two cooking classes a year in April and October for UK employees and retirees," said Karen McNees, UK Health & Wellness dietitian, "but we have never done a parent/child class. Judging by how quickly the class filled, I think we really tapped into an area of interest in the UK community."
McNees sees a valuable opportunity to get the entire family involved in preparing fresher, healthier meals at home.
The kid-friendly cooking class will introduce basic cooking skills, especially as it relates to preparing fruits and vegetables. The children and their parents will learn how to take traditional kids' favorites, such as fast-food chicken fingers, and make them healthier at home.  The parent/child teams will prepare dishes suitable for breakfast, lunch, dinner and snacks.
"The bottom line for us is to convey the message that preparing food at home as a family can be easy, fun, and will almost always be healthier than anything you get at the drive through," said McNees.