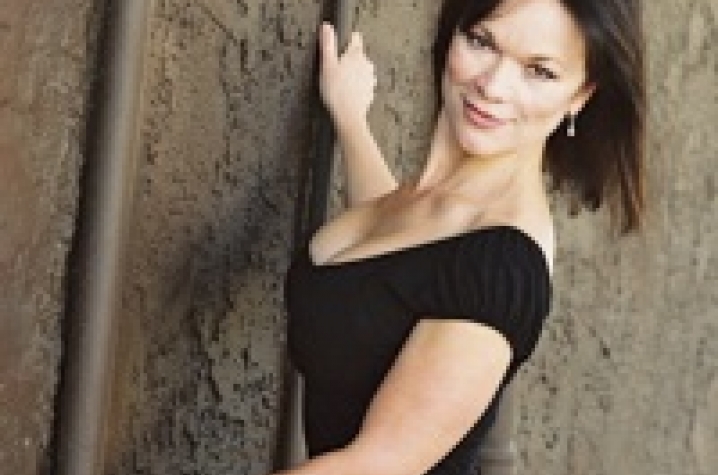 LEXINGTON, Ky. (Sept. 3, 2010) – If you're looking for something to do, somewhere to go or people to meet, the Cats Den is the place to be. Quality programming provides a place where you and like-minded people can meet and socialize, like next week's Poetry Slam and Comedy Caravan.
The Poetry Slam will be held at 7 p.m. Tuesday, Sept. 7. The following night, at 8 p.m. Wednesday, Sept. 8, the Comedy Caravan showcases headliner Monique Marvez. Both events will be held in the Cats Den in the Student Center, hosted by the Division of Student Affairs.
Dedicated to developing the art of the spoken word, poetry slams encourage competitors to display their talents of expression. This friendly atmosphere is receptive to even the most inexperienced writers. Have a rhyme? Then make time to come to the Poetry Slam. Just grab a little courage as you walk out the door and you'll find a community of people just as eager to get their souls out there as you are.
Monique Marvez tells it like it is, and it's pretty funny. As the author of the hilarious memoir, "Not Skinny, Not Blonde," Marvez shows that she can not only hold her own on stage, but also in writing. This versatile, chameleon-like entertainer will craft an unforgettable show that she tailors to each audience. Come witness her quick wit and see what she can craft from her background and experience, both of which give her a staggering amount of material to keep you on the edge of your seats.
The Cats Den activities are free and open to UK faculty, staff, students and patrons of the Student Center. The Cats Den offers the campus community entertainment and other leisure activities, including bingo' comedy' concerts' tournaments' big screen television' foosball' pool' arcade games and more throughout every semester.