Designing Spring Break for Architecture Students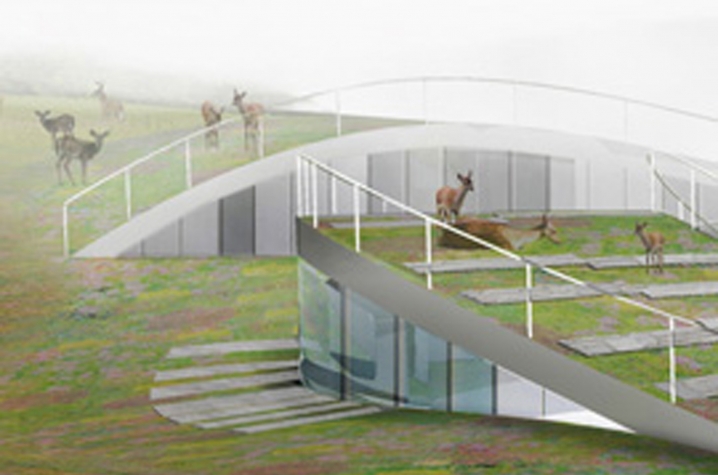 LEXINGTON, Ky. (March 2, 2010) − The University of Kentucky College of Design announces its Spring Break Internship Program. This March, UK students will be hosted by such noted architecture firms and studios as JDS, Morphosis, SO-IL, Studio Daniel Libeskind and Studio Gang.
The College of Design's new Spring Break Internship Program is targeted to students in the School of Architecture. The program will allow currently enrolled students to become more directly exposed to the practice of architecture and to work in diverse professional environments on various projects at different phases of development. Depending on the student's skill level and the current needs of the office, the student may contribute to physical model production, concept design, digital modeling, rendering, diagramming or working drawing production.
The new program is selective. All students are asked to prepare an application with portfolio that illustrates their skills and preferences. While each internship experience is certain to be different, it is expected that students will provide general assistance with the current work being produced in the office and may, in addition, have the opportunity to participate in any of the following: sit in on staff or client meetings, go to construction site visits, meet with a partner to discuss the firm's work, or shadow an architect.
In Spring 2010, students will be hosted by the following offices: Studio Gang Architects, in Chicago; Morphosis, in Los Angeles; Studio Daniel Libeskind, in New York City; Julien De Smedt Architects (JDS), in Copenhagen; and recent P.S.1 Young Architects Program Winners, SO-IL (Solid Objectives), in Brooklyn.
If you would like more information on this internship program, contact Kyle Miller, instructor at UK College of Design and coordinator of the Spring Break Internship Program, at kyle.miller@uky.edu.