E-Artist Roosegaarde to Give Design Lecture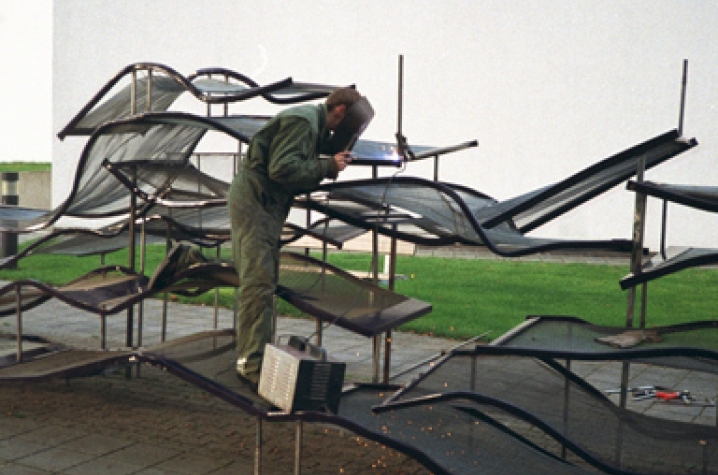 LEXINGTON, Ky. (Sept. 18, 2009)  - Artist Daan Roosegaarde, whose work explores the relationship between architecture, people and e-culture, is the next speaker of the University of Kentucky College of Design Lecture Series. Roosegaarde's lecture on his work, which is free and open to the public, is scheduled for 6 p.m. Wednesday, Sept. 23, in 209 Pence Hall.
Roosegaarde studied at the Academy of Fine Arts AKI in Enschede and received a master's degree at the Berlage Institute Postgraduate Laboratory of Architecture in Rotterdam. His work explores the dynamic relation between architecture, people and e-culture. In this interaction, Roosegaarde's sculptures create a situation of 'tactile high-tec' allowing a visitor and (public) space to become one.
 
Roosegaarde's interactive projects are internationally exhibited at such institutions as V2_Institute for Unstable Media; Netherlands Media Art Institute Montevideo; Tate Modern; Yamaguchi Center for Arts and Media; National Art Center, Tokyo; and Venice Biennale 2009.
Roosegaarde is the creative director of Studio Roosegaarde, an independent artistic laboratory in which his interactive artworks are created.
For more information on the Daan Roosegaarde lecture, call the UK College of Design at (859) 257-7617 or visit their Web site at www.uky.edu/design.