The Election and the Future as Country Inaugurates New President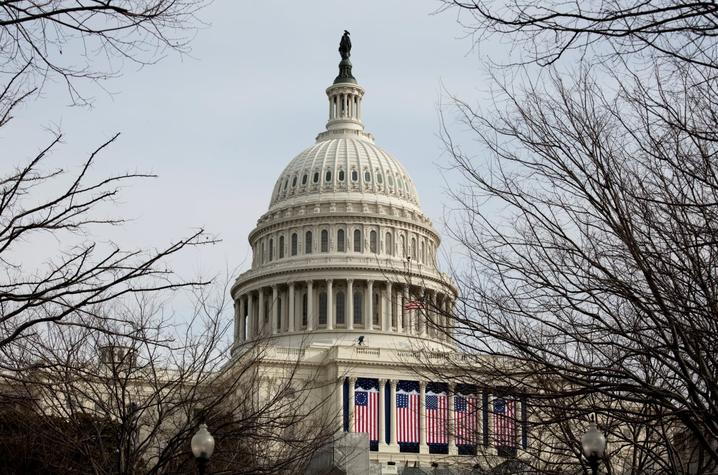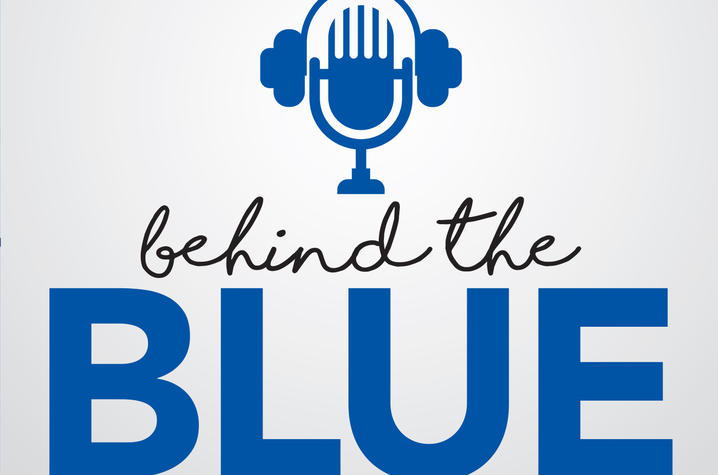 LEXINGTON, Ky. (Jan. 20, 2017) — Today, the United States of America will observe the "peaceful transfer of power" that for more than two centuries has marked the transition from one U.S. president to another.  
Shortly after noon today, Donald J. Trump will officially become the 45th president of the United States. 
At this moment in the country's history, UKNOW wanted to get a perspective on the campaign that just occurred and the policy issues — both domestic and foreign — that a new a new president and Congress will likely tackle. 
To explore these issues in depth, we talked with two leading experts — Emily Beaulieu, an associate professor in comparative politics, and Stephen Voss, an associate professor specializing in voting behavior and political methodology, both from UK's Department of Political Science in the College of Arts and Sciences.
The full conversation with these experts is captured on the UK Public Relations and Marketing podcast, "Behind the Blue." Here's a taste of their far-ranging conversation and the important issues covered:
Voss indicated that one of the misperceptions, potentially, from the recently completed campaign is that the polling got it all wrong in largely predicting a victory for former Secretary of State Hillary Clinton.
"First, the polls weren't actually as far off as people seem to think," Voss said. "Donald Trump won a rather crushing victory in the Electoral College. But really all those polls we were using were not off by much. One particular part of the country behaved quite differently from what anybody expected and that's the Upper Midwest."
Voss said that for many years the Upper Midwest — states like Michigan, Wisconsin and Pennsylvania — has been considered relatively safe territory for Democrats in presidential elections.
But since 2010, he said, a fairly consistent movement toward Republicans on the national level has taken place, as represented by the rise of the tea party. And, Voss added, there did seem to be a Midwest strategy in play with the Trump campaign as he consistently visited states in the Upper Midwest during the campaign, while Clinton largely did not. 
Beaulieu agreed, saying that some analysis following the campaign indicated that "to the extent that there was any concern from the Clinton camp … they opted to downplay it. Their goal was to project a kind of confidence in those states in the hope that would throw the Trump campaign." 
Obviously, she said, that didn't work.
Interestingly, Beaulieu said, a class project for her honors students was to go out on Election Day to conduct polling observations in Fayette County. Anecdotally, she said, students picked up on some of the underestimated Trump voters, those individuals who were supporting the new president, but who in many voter models would be seen as not likely to vote at all.
Moreover, Voss said, that the most likely determinants of voter behavior today — party identification and ideology — predicted a Republican victory in November. The unconventional nature of the Trump campaign — along with public polling — led most observers to predict a victory for Clinton.
As for the future, now that there is a new president, both Beaulieu and Voss noted that the role of Congress will be critically important in determining both the issues that will be addressed, but also their directions and outcomes.
In particular, the two UK political science professors cited as issues to watch: 
The Affordable Care Act
Education
The global shift toward more nationalistic political figures and movements in countries such as the United Kingdom and France
Relations with China and other countries in East Asia and the Middle East 
Ostensibly, with both a Republican president and Republican Congress, Beaulieu said, potentially a great deal of policy actions could take place, "depending upon their cohesion."  
And Voss said that while Republicans are in charge of the government, the most important player to watch in the coming days and months may very well be a Kentuckian — Senate Majority Leader Mitch McConnell. 
While Republicans are in charge in both houses, the margin in the Senate particularly is small, Voss said, and in many cases a large majority — 60 votes — is necessary to move legislation and avoid tactics such as a filibuster.  
"McConnell may be most important player in the system because of his role in determining what can get through the Senate," Voss said. 
To that end, he said, "I'm not sure that there's anybody else on anyone's mind that they would rather have trying to come up with deals because his enemies, his supporters, everybody seems to understand one thing about Mitch McConnell. He knows how to stitch together deals. And that's what's going to determine the future of these policies is our senator, Mitch McConnell." 
For more of their extensive conversation about the election and the future, listen to the entire podcast above or here.                                                                                                                                                
Each week, the latest medical breakthroughs, research, artists and writers will be featured on "Behind the Blue," along with the most important news impacting the university. Click here for "Behind the Blue" on iTunes.
For questions or comments about this or any other episode of "Behind the Blue," email BehindTheBlue@uky.edu, or tweet your question with #BehindTheBlue.
UK is the University for Kentucky. At UK, we are educating more students, treating more patients with complex illnesses and conducting more research and service than at any time in our 150-year history. To read more about the UK story and how you can support continued investment in your university and the Commonwealth, go to: uky.edu/uk4ky. #uk4ky #seeblue