Explore the Life and Times of Gatewood — 'The Last Free Man in America'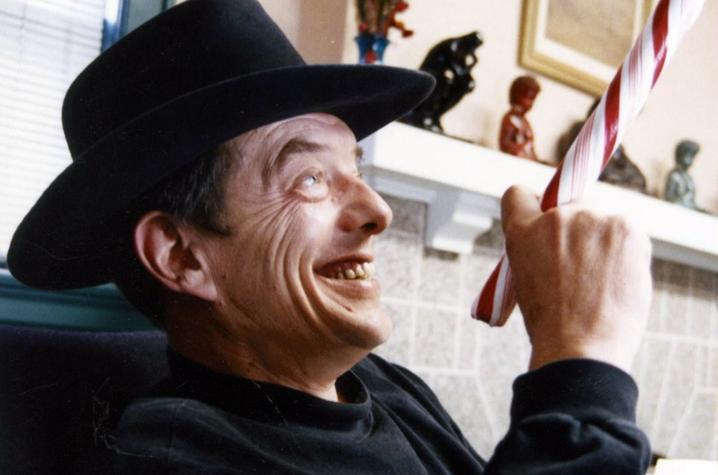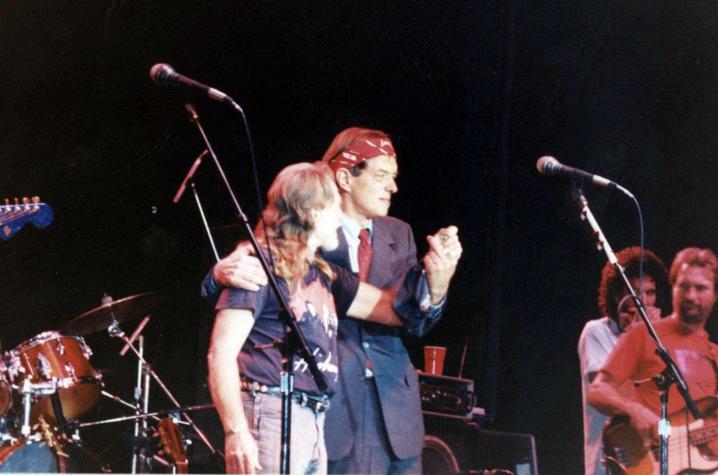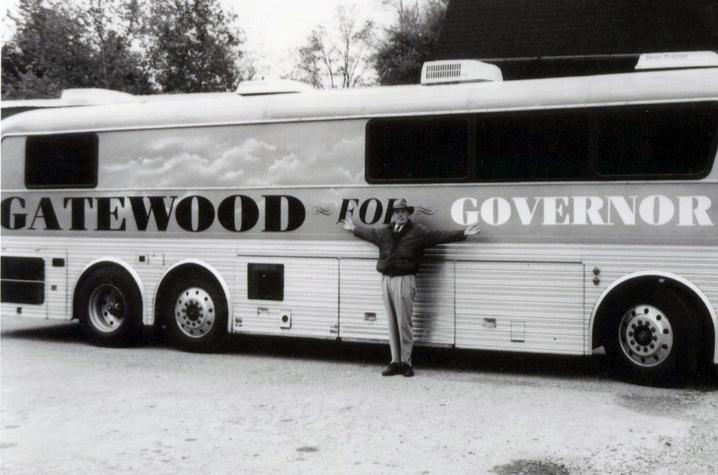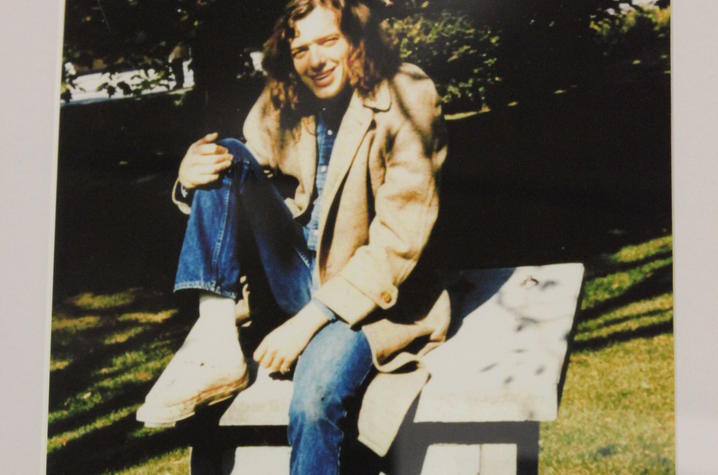 LEXINGTON, Ky. (July 7, 2017) — "If I was going to lie to you, I'd already be elected."
If you ever attended a Gatewood Galbraith campaign event, it was likely you heard just those words from the perennial candidate.
A Kentucky politician, activist, author and public figure, Galbraith had a one-of-a-kind and frequently frank delivery unlike any of his competitors.
A current University of Kentucky Libraries Special Collections Research Center (SCRC) exhibit, "Gatewood Galbraith: The Last Free Man in America," explores the life and work of this Kentucky icon whose outsized life had an impact not only on the state, but also the country.
"Gatewood," as he was simply known throughout the Commonwealth, was a vocal advocate for ending the prohibition of cannabis, which resulted in close friendships with country singer Willie Nelson, politician Ralph Nader and actor Woody Harrelson, as well as a national reputation. Galbraith defended Rev. Mary L. Thomas in 2001 in the first felony medical marijuana case, where Judge John D. Minton Jr. granted a stay in the case after its denial by the Kentucky Court of Appeals.
In addition to his advocacy and activism for cannabis law reform, Galbraith also believed in expanding gun rights, freezing college tuition, restoring hemp as an agricultural crop, stricter environmental protections, internet access for all counties, abolition of the income tax for those who earned $50,000 or less, job development and the prohibition of mountaintop removal mining in the Commonwealth. He strongly believed Kentucky needed to fight the "Synthetic Subversion" and return to the state's focus on agriculture rather than its agreements with wealthy corporations.
The monumental task to capture, preserve and tell the story of Gatewood Galbraith was given to the SCRC staff by the Galbraith family not long after his death in 2012.
Then-Associate Dean Deirdre Scaggs (now interim dean of UK Libraries) approached the family to see if they had any interest in sharing his papers with the public. Because he had achieved somewhat of a celebrity status, the family was very careful in considering what they wanted to do with his collection and spent time with Scaggs deciding how they wanted to ensure his legacy.
"It was a comfort to the family to know that the representation of Gatewood's life would be properly preserved, organized and made available at the UK Libraries SCRC," Scaggs said. "Knowing that in addition to the papers being used for research and for education, we would ensure that Gatewood's history would be there for generations of the Galbraith family yet to be born was really important."
In addition, it seemed ideal for UK to preserve his papers as Galbraith was a graduate of UK, earning both his bachelor's and law degrees at the school.
Scaggs is honored the Galbraith family chose to work with UK and is thrilled with what the collection means for its users.
"There is a great deal of value in Gatewood's papers. He was an authentic public servant, an advocate for personal liberty, passionate and active in many political issues and various groups. He had strong views on the legalization of marijuana, gun rights, constitutional freedoms and agriculture," Scaggs said. "In UK Libraries SCRC it is critical that we preserve the range of political viewpoints to provide the opportunity for civil discourse and unbiased research."
The Gatewood Galbraith papers consist of 28 boxes of materials. To help introduce this collection to the public, Matthew Strandmark, education archivist at the SCRC, approached library science graduate student and research room assistant Natalie Bishop with the idea to curate an exhibit using the papers.
Bishop admits she was excited about the opportunity for more reasons than one. "I have a print of Gatewood hanging in my living room, so he meant something to me personally going into this exhibit."
At the beginning of the spring 2017 semester, Bishop began sifting through the Galbraith papers. She didn't make any final decisions about the exhibit until April.
"I wanted to make sure that I took my time when selecting items and prints to use, but I also loved reading the newspaper and magazine articles about Gatewood included in the collection," she said.
Located on the first and second floors at M.I. King Library Building, the resulting free public exhibit features photographs, campaign posters, newspaper clippings, memorabilia and some personal items, including one that was a trademark of his Galbraith's own style.
"My favorite item on display is Gatewood's signature wide-brimmed fedora hat. To me, Gatewood's fedora signified his strong sense of self. He could give a Huey Long-style stump speech, and in the same weekend, go on tour with Willie Nelson, all while sporting his signature headpiece and a tie. Gatewood was unapologetically Gatewood, and his fedora symbolized that."
What does Bishop want visitors to take away from this glimpse into the life of Gatewood Galbraith?
"I hope visitors are reminded of the impact that Gatewood had on our Commonwealth as a political and community leader, and realize they too can become active in similar spheres."
The Galbraith exhibit will run through July 28.
Louis Gatewood Galbraith grew up in Carlisle, Kentucky. An outspoken and quick-witted activist and politician, Galbraith's interest in politics started as a young boy after he heard a speech by Gov. Bert Combs. Always running with limited fundraising and on the outskirts of mainstream politics, Galbraith ran for Kentucky's agriculture commissioner post in 1983; Kentucky's attorney general position in 2003; Congress in 2000 and 2002; and governor five times: in 1991, 1995, 1999, 2007 and 2011. At different points, he ran as a candidate for the Democratic Party, Reform Party and as an Independent. Galbraith never won more than 15 percent of the vote in any party primary.
Galbraith continued his work as an attorney during his many campaigns. He famously quipped, "Losing statewide elections doesn't pay worth a damn."
Although known widely for his humor, quips and legal knowledge, Galbraith's friends, family and associates described him as a genuine, loving and good person, who cared about his community and the well-being of his neighbors.
In addition to the Gatewood Galbraith papers, the Louie B. Nunn Center for Oral History is home to 16 interviews with family and colleagues in its "Gatewood Galbraith Oral History project," which researchers can also use to learn more about the famous Kentuckian.
The SCRC at UK Libraries is home to a collection of rare books, Kentuckiana, the Archives, the Nunn Center, the King Library Press, the Wendell H. Ford Public Policy Research Center, the Bert T. Combs Appalachian Collection, the John G. Heyburn Initiative and ExploreUK. The mission of the center is to locate and preserve materials documenting the social, cultural, economic and political history of the Commonwealth of Kentucky.