Former U.S. Attorney General Eric H. Holder Jr. to Visit UK Law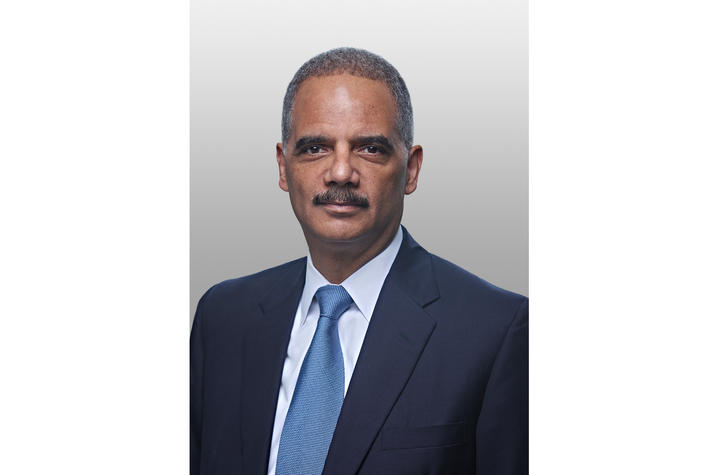 LEXINGTON, Ky. (Jan. 25, 2018) — On Tuesday, Feb. 6, the University of Kentucky College of Law will host Eric H. Holder Jr., 82nd attorney general of the United States and partner at Covington & Burling LLP, as part of the Roy R. and Virginia F. Ray Lecture Series.
The event will take place at 5 p.m., at UK's Memorial Hall. There is no fee to attend the event, but registration is required. Melynda J. Price, William L. Matthews, Jr. Professor of Law at UK, will serve as moderator.
The Ray Lecture Series is the pre-eminent lecture series at UK Law. Established in 1977, the Ray Lecture has featured outstanding jurists and public figures discussing legal topics of current interest for over 40 years. The lectureship has enriched the educational experience for both the college and university communities.
Prior speakers include:
U.S. Supreme Court Justice Samuel Alito, 2015
U.S. Supreme Court Justice Elena Kagan, 2014
Robert C. Post, 2012
U.S. Supreme Court Justice Clarence Thomas, 2012
former secretary of the U.S. Department of Transportation William T. Coleman Jr., 2010
U.S. Circuit Judge Ilana D. Rovner, 2000
U.S. Circuit Judge Harry T. Edwards, 1998
Professor Deborah L. Rhode, 1995
U.S. Circuit Judge Guido Calabresi (former dean of Yale Law School), 1993
NPR legal affairs correspondent Nina Totenberg, 1991
former FBI director William S. Sessions, 1989
former federal judge and congressman Abner J. Mikva, 1987
former federal judge Prentice Marshall, 1985
former federal judge David L. Bazelon, 1983
Professor Jesse H. Choper, 1981
Professor Roger C. Cramton, 1979
Eric H. Holder Jr. advises clients on complex investigations and litigation matters, including those that are international in scope and involve significant regulatory enforcement issues and substantial reputational concerns. Holder was a partner at Covington from 2001-2009 and rejoined the firm after serving for six years as the 82nd attorney general of the United States.
To register for the event, visit http://law.uky.edu/holder.