Foxes and Marios Featured by Student Center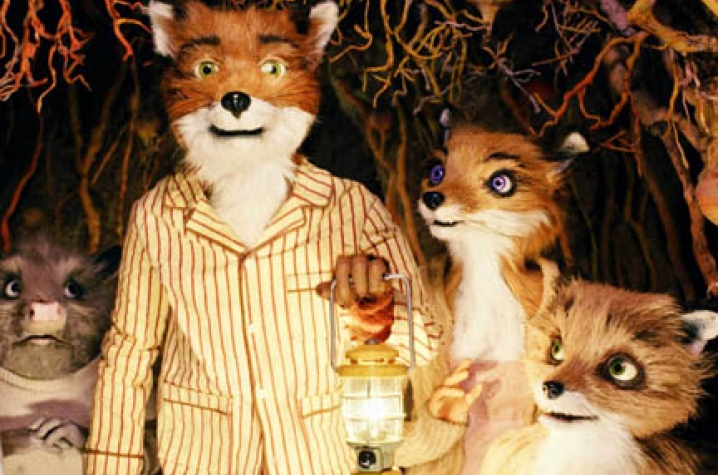 LEXINGTON, Ky. (Sept. 16, 2010) – The Late Night Film Series is screening two feature-length films this week. "Fantastic Mr. Fox" will be screened at 10 p.m. Thursday, Sept. 16. Cult classic "Super Mario Bros." will show on Friday, Sept. 17, at 10 p.m. All films will be screened in the Worsham Theater of the Student Center, hosted by the University of Kentucky Student Center Director's Office.
"Fantastic Mr. Fox" tells the tale of Mr. Fox and his wife, a couple who steal their food from henhouses, as foxes notoriously do. After discovering that they're going to have a baby fox, Mr. Fox swears off thievery in order to raise his kid. After a few years, Mr. Fox moves his family to a larger home in a tree on a hill – the fox equivalent to a midlife crisis. The new home has an excellent view of the farms of three of the meanest, stingiest farmers of all, and Mr. Fox can't resist the temptation of stealing from them. Will he manage to pull off his biggest, trickiest job of his foxy life?
"Super Mario Bros." brings to light the question: Can a movie be made out of one of the most popular video games of all time? This movie explores that very possibility, starring two young Italian plumbers who befriend a paleontologist who recently discovered a site with mysterious dinosaur bones. While at the site, a rival plumbing company attempts to sabotage the Mario Bros. and breaks pipes around the area. Soon the brothers are whisked off to a land with lizard kings in hopes to save the Earth and rescue the princess.
The Late Night Film Series screenings are free and open to UK faculty, staff and students.