Gatton CBA Program Gets Down to Business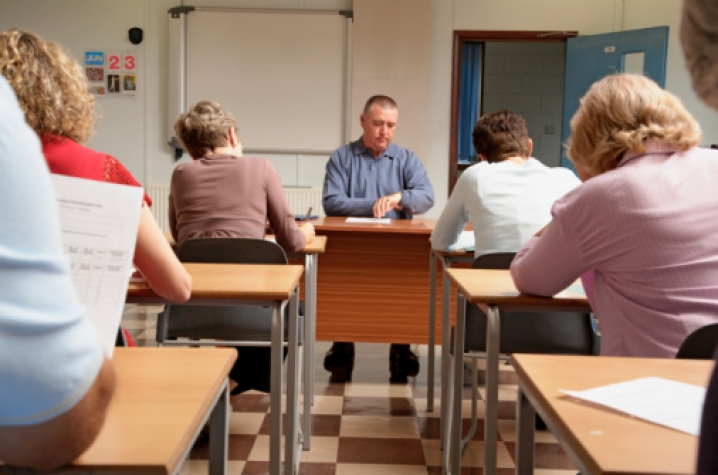 LEXINGTON, Ky. (Aug. 26, 2010) - No time on your schedule for business education which could help advance your career? If that is what you have been thinking to yourself, perhaps it is time to think again.
The University of Kentucky Gatton College of Business and Economics' Executive Education Center is offering the Fall 2010 Certificate in Business Administration beginning on Sept. 9th.   
The Certificate in Business Administration (CBA) is a unique program designed for individuals without business backgrounds who want the basic knowledge necessary to meet the challenges of today's business world. 
"The certification is designed for people with busy schedules.  You can acquire the basics of a business degree without the time commitment a degree requires," said Connie Blakemore, assistant director of the center. "There is no exam," continued Blakemore. "Your certificate is based on your attendance and you are required to attend nine out of the 10 three-hour sessions."
All classes will be held in the Gatton College Building on the UK campus in Lexington on Thursdays from 5:30 to 8:30 p.m. through Nov. 11th, with a certificate presentation reception set for Nov. 18th.    
With this Executive Education program, attendees will receive 27.5 continuing education credits (non-academic) for completing the 10-session certification. The cost for the entire program is $750.  
If three or more persons from an organization or group are interested in attending, the Executive Education Center is extending a discount, reducing the fee to $700 per person.  A three-payment plan offer is available.  Registrants can pay one-third of the total when you sign up,  one-third during the second month, and the remaining one-third with the third and final month. 
More information is available by calling the Gatton College Executive Education Center at 800-284-6407, or you can register online at www.gatton.uky.edu/eec.
The complete agenda for the Fall 2010 CBA follows:
September 9:                4:45 p.m. – 5:15 p.m.    Welcome Reception and Check-in,                                                                              Gatton College of Business Lobby
                                       5:15 p.m. – 5:30 p.m.    Orientation, Room 248
                                                          
                                       5:30 p.m. – 8:30 p.m.    Organizational Design & Environment  
                                                                             All classes will be held in Room 248
September 16:              5:30 p.m. – 8:30 p.m.    Power, Conflict and Negotiation in
                                                                             Organizations
September 23:              5:30 p.m. – 8:30 p.m.    Individual Behavior in Organizations
September 30:              5:30 p.m. – 8:30 p.m.    Process Management
October 7:                    5:30 p.m. – 8:30 p.m.    Accounting Measurement and Reporting
October 14:                  5:30 p.m. – 8:30 p.m.    Accounting Decision Making and Legal
                                                                            Topics
October 21:                  5:30 p.m. – 8:30 p.m.    Financial Decision Making
October 28:                  5:30 p.m. – 8:30 p.m.    Essentials of Marketing
November 4:                 5:30 p.m. – 8:30 p.m.    Strategic Management
November 11:               5:30 p.m. – 8:30 p.m.    Getting Down To Business – How It All
                                                                             Comes Together!
November 18:               5:30 p.m.                      Certificate Presentation Reception