Green and Growing Sustainability Showcase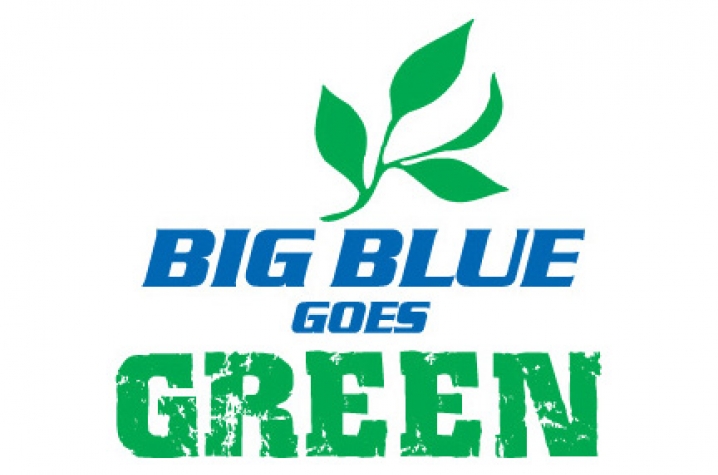 LEXINGTON, Ky (Sept. 15, 2009) – All eyes today are on the green and growing things all around us – from controlling invasive plants that threaten our native flora to growing the food crops that sustain our very existence.
 The organizers of University of Kentucky's Big Blue Goes Green: A Sustainability Showcase have planned two events today that aim the green spotlight on plant life. BBGG is organized and sponsored by the UK President's Sustainability Advisory Committee and the Office of the Vice President for Facilities Management.
First, experts at The Arboretum: State Botanical Garden of Kentucky will teach "Woods Restoration," a hands-on lesson on the invasive plants found in Kentucky, how to identify them and how to remove them without greatly disturbing nature's delicate balance. Parking is available at The Arboretum, at Alumni Drive and Arboretum Drive. The lecture is scheduled 9:30 to 11 a.m. Tuesday, Sept. 15.
Then at 1 p.m., a bus will depart from the William T. Young Library, filled with people interested in the organic farming at the UK Horticulture Research Farm. Attendees will be given the opportunity to sign up for the UK CSA program.
The guided tour will focus on commercial-scale sustainable organic horticultural crop production, with an overview of Community Supported Agriculture (CSA). The U.S. Department of Agriculture defines CSA as "a community of individuals who pledge support to a farm operation so that the farmland becomes, either legally or spiritually, the community's farm, with the growers and consumers providing mutual support and sharing the risks and benefits of food production."
The bus returns passengers to the Young Library at 4 p.m. Space is limited; so it's first-come, first-seated. The event is presented by the UK College of Agriculture, Department of Horticulture.
Don't miss Wednesday's events – a tour of UK's DELTA Room and a discussion of "Our Environmental Destiny" led by Robert F. Kennedy, Jr. For the full two-week schedule of events, visit PSAC .