Important Update on Next Steps to Keep Our Campus Community Safe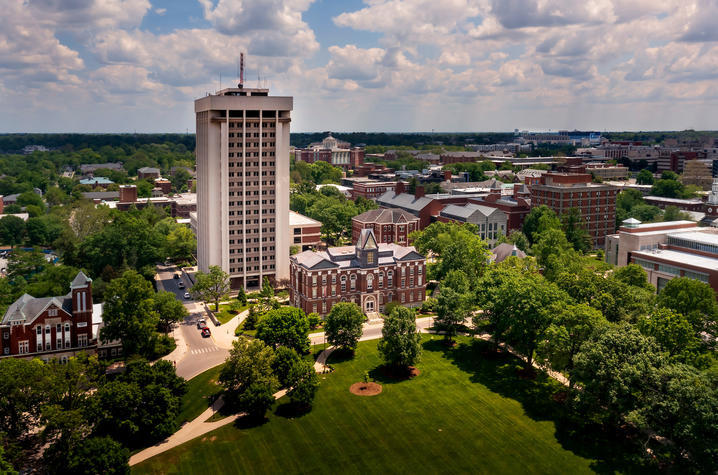 LEXINGTON, Ky. (Oct. 21, 2021) — University of Kentucky President Eli Capilouto and UK Vice President for Student Success Kirsten Turner sent the following messages to the UK campus community on Thursday.  
Campus Community,
We have committed to timely and transparent communication following the death of one of our students earlier this week. We plan to honor that commitment.
Below is a message distributed this morning by Vice President for Student Success Kirsten Turner to students engaged in Fraternity and Sorority Life (FSL) activities on our campus. Follow-up meetings with FSL student leaders also are taking place today. 
The message outlines new steps we're taking to further ensure the health and well-being of our students. These steps also increase awareness and education around our students' responsibilities  with respect to critical issues such as hazing, alcohol use and bystander intervention. In short, the steps include:
Suspending activities of new members of Interfraternity Council (IFC) chapters indefinitely.
Requiring new training for all IFC chapter members focusing on bystander intervention, and an additional course around hazing prevention and university expectations. 
As the message indicates, these are first steps, but we believe they are important ones in communicating our obligations to our students and their responsibilities to each other and to our community.
We will continue to communicate about these important issues as our investigations of this tragedy progress and as we continue to evaluate how best we can protect our community and hold each other accountable in upholding that responsibility. 
Thank you.
Eli Capilouto
President 
_________________________________________________
Dear Students,
We have no more important priority than ensuring your health and well-being. You are why we are here. Please, know that we are here for you as a resource — to talk, to provide support or simply to listen. 
At the same time, even as we are reviewing the circumstances of Lofton's death, we believe it is important to think about and act upon additional steps we can, and should, take to honor our obligations to you. It also is important that we, as a community, reinforce your responsibilities to each other.
As part of that effort, we want to take concrete steps to increase awareness and education about bystander intervention, hazing, alcohol use and education. We also want to underscore  how serious these issues are — to our campus community and to your health, safety and well-being.   Here are a number of next steps the Dean of Students Office and Fraternity and Sorority Life (FSL) are taking immediately:
All new member activities in Interfraternity Council (IFC) chapters at UK are suspended indefinitely. That includes all social, educational and formal interactions between new and returning members of the organization or chapter. This also includes official or unofficial new member events hosted by a chapter.
We will implement additional training programs that will be required of all members — new and current  — that will focus on bystander intervention training and an additional course around hazing prevention and university expectations. 
These are initial steps. We will continue to evaluate our training programs and Code of Student Conduct to ensure that our training requirements are as robust and effective as possible.
We hope you will help us communicate the importance of these measures, as I know we all want the same thing — a campus that is safe, friends and fellow students who are protected and a learning and living environment that is rich and rewarding. 
FSL representatives will be meeting with your leadership shortly to discuss these steps in greater detail and answer any questions.
Thank you for working with us on this very important matter. We deeply value you as students and members of our community. I know we can work together to ensure your health and safety and position you for success. 
Kirsten Turner
Vice President for Student Success