Kentucky Debate's Tournament of Champions Travels to China
LEXINGTON, Ky. (Feb. 15, 2017) — The University of Kentucky is rooted in history from its esteemed alumni to its storied basketball program. Just take a quick walk through campus and it won't take long to spot a vintage, copper signpost sharing a story of the university's past. One such piece of history, lesser known to the average student or alumnus, but deeply rooted and just as prestigious, is the Tournament of Champions put on by the Kentucky Debate program.
Founded in 1972 by J.W. Patterson, the Tournament of Champions (TOC) is regarded as one of the most prestigious high school speech and debate tournaments in the country. Held on UK's campus at the end of April each year, the TOC hosts the fiercest high school speech and debate competitors from across the country. In last year's tournament over 900 students competed from 36 different states and four different countries, including China. 
In 2012, the National Speech and Debate Association (NSDA) founded NSDA China, which oversees the domestic operations of the speech and debate organization in China: a burgeoning extracurricular activity for students. The NSDA is the largest speech and debate organization in the United States with the largest network of professional coaches and school members.
This summer, Dave Arnett, director of the UK Debate Team, housed in the College of Communication and Information, and director of the Tournament of Champions, traveled to Shanghai, China, to meet with representatives of NSDA China about the future of their organization and to begin tournament preparations.  
One of those aspirations was to host their own Tournament of Champions.
On his trip, Arnett had a brief meeting with the vice president of NSDA China, Jeff Zhu, where they discussed future plans, including hosting a Tournament of Champions in China and all that it would entail. Arnett was encouraged by China's enthusiasm.
"A TOC seemed like the next piece of the puzzle for them," Arnett said.
However, as English-speaking debate is relatively new in China, he saw this project as part of a five-year plan, so to speak. After all, China sent their first students to Lexington to compete in the TOC just two years before his meeting with NSDA China over the summer.  
But lo and behold, a mere six months later, the first international Tournament of Champions was held in Shanghai Jan. 22-24.
Nearly 150 students from some of the best high schools in China competed in this three-day event. The top performers qualified for the American TOC in Lexington this April and as many as 40 Chinese students are expected to attend.
"It was a very exciting and successful event that opened the door for more collaborations between China, the debate team and the university at large," Arnett said.
While relatively small in size, with just around 5,000 English-speaking debaters, the potential for NSDA China is incredibly large. In the next two years, the organization hopes to double in size, and they believe that bringing the TOC to China as a yearly event will help to increase those numbers.
A key component of NSDA China's growing numbers are their esteemed coaches, all of whom are American.
"The American coaches are an important marketing strategy for them, because they are trying to sell their brand to parents who want to send their children to American universities," Arnett said.
A significant amount of the schools that NSDA China works with are international schools where the students are native English speakers and over 90 percent of the league's debaters will come to American universities.
"Students that choose to pursue their education in America are often fascinated by the history and culture of the United States and adapt pretty seamlessly to both the new environments and the debating styles," Arnett said. "And because most of them come from international schools, they are already native English speakers."
The US Tournament of Champions will be held April 29–May 1, 2017 at UK.
For more information on the Tournament of Champions, visit www.uktoc.com.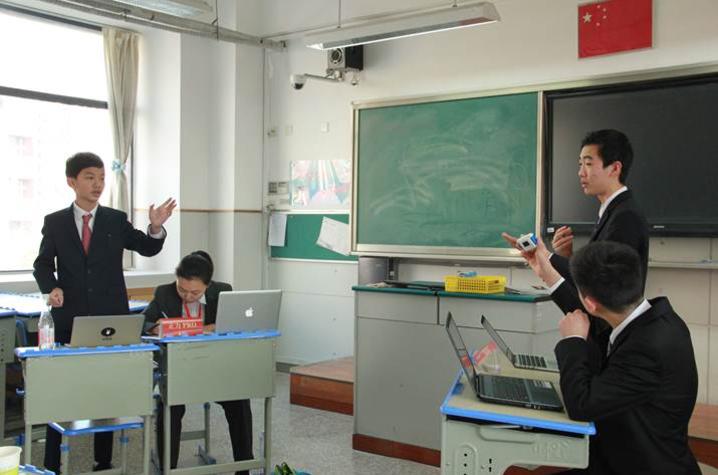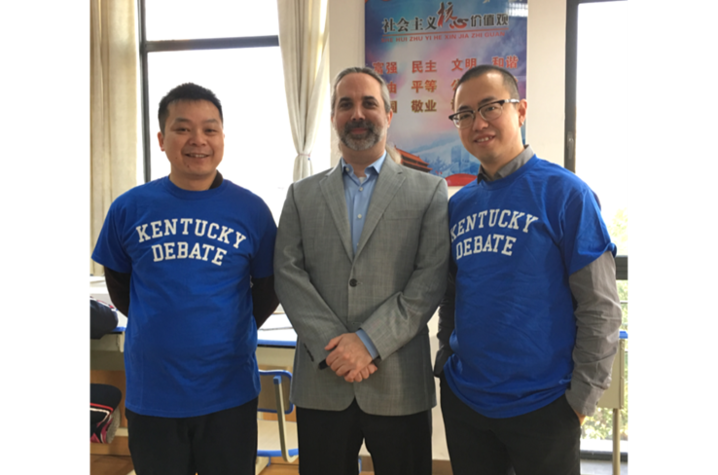 UK is the University for Kentucky. At UK, we are educating more students, treating more patients with complex illnesses and conducting more research and service than at any time in our 150-year history. To read more about the UK story and how you can support continued investment in your university and the Commonwealth, go to: uky.edu/uk4ky. #uk4ky #seeblue