Late Night Film Series Returns to Campus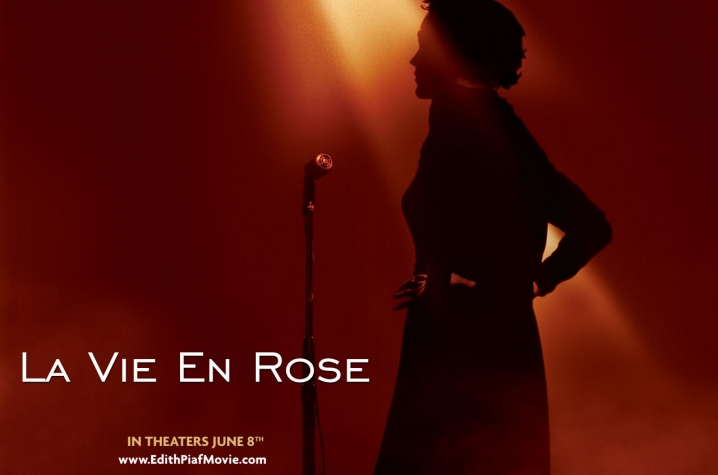 LEXINGTON, Ky. (Aug. 26, 2010) – The Late Night Film Series, in partnership with the International Film Series, is kicking off the semester at the University of Kentucky with a grand schedule of free full-length films every week. The series begins this week with the French film, "La Vie En Rose," Disney's "The Princess and the Frog" and Wes Anderson's "The Royal Tenenbaums." 
"La Vie En Rose" will be screened in the Worsham Theater on campus at 7 p.m. Thursday, Aug. 26, and will be followed by "The Princess and the Frog" at 10 p.m. "The Royal Tenenbaums" will cap off the week with a showing at 10 p.m. Friday, Aug. 27, in the Worsham Theater.
Edith Piaf's dramatic life unfolds in the exciting French biopic, "La Vie En Rose." This nonlinear portrayal of Edith's life not only makes for an interesting and irresistible film, but also reflects her winning charisma and odd personality. What is a young girl to do when her mother abandons her, father places her in the care of his mother – a brothel owner – only to take her back after the war to join his circus? Becoming the post-WWII heroine of France doesn't sound too shabby.
Disney returns to the magic of the hand-drawn cartoon in "The Princess and the Frog." Hardworking Tiana meets the bombastic Prince Naveen who gets himself into trouble with the greedy voodoo-working Shadow Man. After the frog-prince gets transformed, he happens upon Tiana and convinces her to kiss him. To the surprise of both, not only does he not turn back into a human, but she also turns into a frog. Together, they embark on an eye-opening journey to navigate the Lousiana bayou in search of a cure.
"The Royal Tenenbaums" chronicles the dysfunctional family reunion of the Tenenbaums. Royal, the father, makes a grand return under the guise of a deadly disease to convince his family to spend time with him. For the first time in 22 years, Royal is reunited with Margot, a Pulitzer prize-winning child playwright; Richie, a champion tennis player; and Chas, a financial expert from a young age. Will he be able to trick his way back into his family's heart, or will they honestly bond?
These Late Night Film Series and International Film Series screenings are free and open to UK faculty, staff and students.