Library School Fund Established to Honor Retired Professor Lois Chan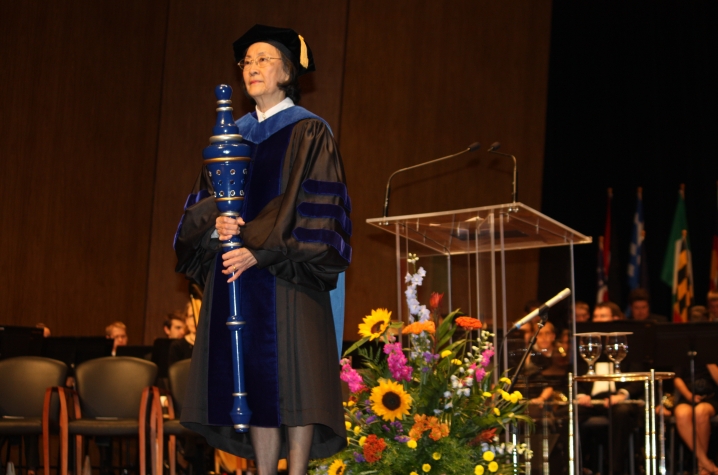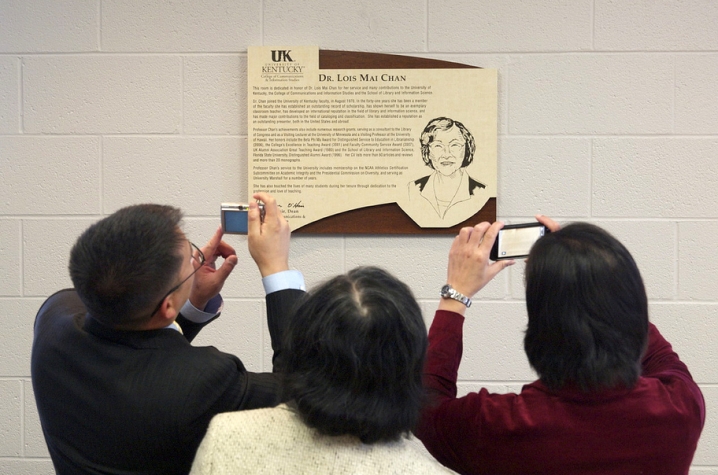 LEXINGTON, Ky. (March 1, 2012) — The University of Kentucky School of Library and Information Science (SLIS) has announced the establishment of the Lois Mai Chan SLIS Student Enrichment Fund.
The fund was established by Deanna Marcum (SLIS alumna, 1971) to honor Professor Chan, who retired in December 2011 after more than 40 years of service to the university.  Once endowed, the fund may be used  by the school for scholarships, student travel to professional meetings or student internship programs, and poster and paper presentations.
Gifts may be made by credit card at www.uky.edu/GiveNow. (From the drop-down menus, select the College of Communications and Information Studies first, then the Lois Mai Chan SLIS Student Enrichment Fund.)
Chan started working at the UK Libraries in 1966 as a serials cataloger. In 1970, she joined the faculty of what was then the College of Library Science, and she has been a full professor in the School of Library and Information Science since 1980 after earning her doctorate, in comparative literature, from UK.
Her achievements include numerous research grants, serving as a consultant to the Library of Congress and as a Visiting Lecturer at the University of Minnesota and a Visiting Professor at the University of Hawaii. Her honors include the Beta Phi Mu Award for Distinguished Service to Education in Librarianship (2006), the College's Excellence in Teaching Award (2001) and Faculty Community Service Award (2007), UK Alumni Association Great Teaching Award (1980) and the School of Library and Information Science, Florida State University, Distinguished Alumni Award (1996).   Her CV lists more than 60 articles and reviews of more than 20 monographs. 
She has given talks and lectures nationally and in other countries around the world, including the Czech Republic, Great Britain, Sweden, China, Hong Kong, Taiwan, Thailand, Vietnam, Israel, Russia and the Ukraine.
In addition to her own research, Chan has contributed to collaborative ventures in the field of library science, most notably the Online Computer Library  Center's FAST project, which she has served as a consultant since 1999. At UK, she served as the University Marshal since 1989 and as a member of the President's Commission on Diversity since its inception in 2001.
At the start of the October 2011 UK Board of Trustees meeting, President Eli Capilouto commended Chan before the board as "a tremendous faculty member who has served with distinction in so many important roles at the University."
In a ceremony last November, the Lois Mai Chan Conference Room was dedicated on the third floor of the Lucille Little Library in Room 310. Those in attendance included College of Communications and Information Studies Dean H. Dan O'Hair, School of Library and Information Science Director Jeffrey Huber, Dean of UK Libraries Terry L. Birdwhistell, Janice Birdwhistell, CIS Development Officer, Lois and S.K. Chan, and their children, Jennifer and Stephen Chan.
MEDIA CONTACT: Keith Hautala, (859) 323-2396; keith.hautala@uky.edu