Mayor: Game Day Task Force Efforts Paying Off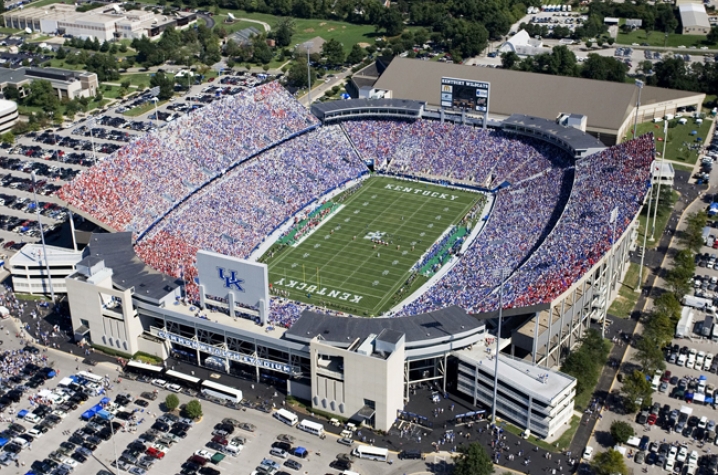 LEXINGTON, Ky. (Sept. 9, 2010) — For the fourth football season of Mayor Jim Newberry's Game Day Task Force, town and gown officials say education and enforcement efforts to address safety, security and parking concerns in the neighborhoods surrounding Commonwealth Stadium have paid off.
 
"Generally, fans have developed more respect for our neighborhoods," Newberry said.  "They understand that parking ordinances will be enforced.  Students are much better informed about the responsibilities involved in being a good neighbor."
 
UK President Lee T. Todd, Jr., agreed.  "We are excited to welcome Big Blue Nation back to Commonwealth Stadium for another great season of UK football," he said.  "We simply want to encourage our fans to once again show their Wildcat pride by being respectful of our neighbors when they come and enjoy the game."
 
For the past three weeks, in preparation for Saturday's season opener, task force members have been circulating crime prevention and other educational materials designed for students who live in the neighborhoods surrounding the stadium.  The task force includes representatives from UK and Lexington police, the Sheriff's Office and the city Divisions of Fire and Emergency Services, Building Inspection, Code Enforcement, Streets, Roads and Forestry, and Waste Management.
 
"Circulating educational materials has become an annual effort, but it has increased cooperation and prevented problems," Newberry said.
 
Lexington Police Lt. Wallace Hays said while isolated incidents continue, they are generally insignificant and there is no crime pattern.  Hays heads up the Community Law Enforcement Action Response Unit, or CLEAR Unit, which works to comprehensively address concerns in various neighborhoods.
 
Initiatives this year include:
-- Police are encouraging fans to tailgate safely.  Trash containers will be available on the public sidewalks leading toward the stadium.   Beverage containers cannot be taken into Commonwealth Stadium, and UK has a new recycling effort underway in the tailgating areas on game days.  Laws as they relate to severely intoxicated people and under age drinking will be enforced.
-- Police urge motorists to be patient as they drive to and from the stadium.  A traffic plan is in place. 
-- Parking violations in the neighborhoods around the stadium will be strictly enforced.  It is against the law to park in the front yard of a residence.
-- Extra police officers from UK, the Lexington Division of Police, and the Kentucky State Police will be on duty in and around the stadium and surrounding neighborhoods.  Approximately three dozen city officers will be patrolling the neighborhoods surrounding the stadium, in addition to those who are assigned to traffic control to provide more focused and preemptive enforcement efforts.
-- On-campus parking is available in the following areas:
     -- Free: Parking Structure #2 - accessible from University Drive near the WT Young Library
     -- Free: Parking Structure #3 - Kentucky Clinic parking off Virginia Avenue
     -- Free: Parking Structure #6 - On the corner of Virginia Avenue and Press Avenue
     -- Parking Structure #7 – located near the Johnson Center - opens four (4) hours prior to kickoff. Each vehicle will be charged a fee of $20 instead of the regular hourly rate.
-- Code enforcement officers will cite residents for trash and debris violations.
-- Fire and Emergency Services will be in the area.