'Memory Keeper's Daughter' Author Pens New Novel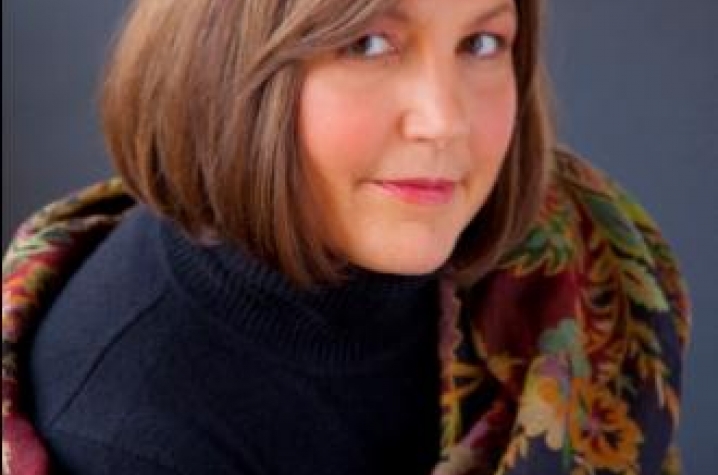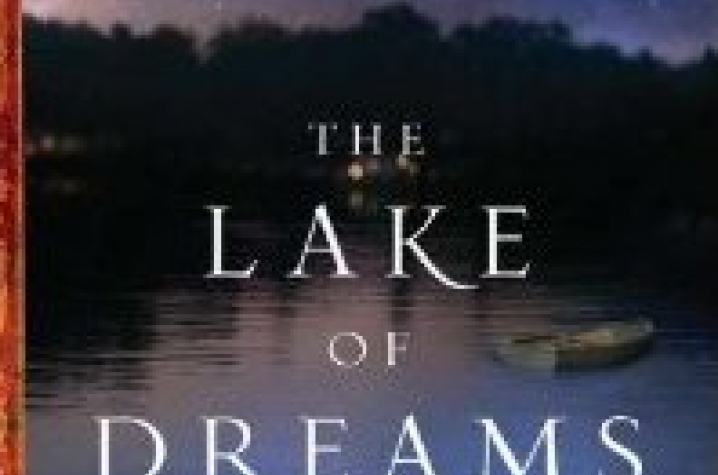 LEXINGTON, Ky. (Jan. 5, 2011) — University of Kentucky English professor and No. 1 New York Times bestselling author Kim Edwards has a new secret to share with fans of "The Memory Keeper's Daughter."
Edwards' latest novel, "The Lake of Dreams," is the story of a woman's return home, a family secret and the old house that holds the key to her true ancestral legacy.
[IMAGE2]

At a crossroads in her life, Lucy Jarrett returns home to upstate New York from Japan, only to find herself haunted by her father's unresolved death a decade ago and reawakened by first love Keegan Fall, a local glass artist.

Late one night, Lucy discovers an old collection of letters that tell of a mysterious woman in her family history. As she begins to piece the puzzle together through an heirloom tapestry and dusty political tracts depicted in stained-glass windows throughout the state, she is able to link her family to the suffrage movement and discovers a secret that will have repercussions for years to come.

The story behind "The Lake of Dreams" is as full of twists and turns as the novel itself.

Edwards traces the beginnings of "The Lake of Dreams" back to an early novel she wrote, but never published. "I needed to write it," she explained. "It was nothing like 'The Lake of Dreams,' but there were a few things I kept."

Edwards had to set aside the novel again at the sudden success of "Memory Keeper's Daughter" in 2005.
"Everything was a total shock," she said.

The initial sensation of "Memory Keeper's Daughter" was a surprise, but Edwards could have never predicted the next two years of international travel and worldwide fame. "It was a big interruption, but I loved every minute of it," she laughed.

It took awhile, but Edwards returned to "The Lake of Dreams." "I was able to remove myself from the previous travel and success," she said. "I recaptured some of that psychic space. I shut out the world, and three years later, here we are. "

"The Lake of Dreams" is a first-person story with one perspective in the main character of Lucy. "Lucy is attempting to figure out a secret, whereas in the 'Memory Keeper's Daughter,' everyone knows the secret," explained Edwards. "I wanted to know what it would be like to write a book where no one knew the secret."

Lake of Dreams is a fictional town and a fictional lake, but it's a combination of Edwards' experiences growing up in the Finger Lakes region of upstate New York.
"'The Lake of Dreams' reflects times I spent on many of the lakes, both as a child and when visiting as an adult," Edwards said. "I combined many geographical and historical facts to create an imagined lake."

Many of the major sites of the woman's suffrage movement in America were right next door to where Edwards grew up; learning this history was a major part of the author's research for the book.

"I returned to where I grew up and found out things I never knew," Edwards said. "I came back to it with new eyes. As I found my character and voice, parts of the story became clearer and clearer."

The book is about a sense of place and connection to the land as well, which is a concept that many readers will be able to connect with, especially Kentuckians.
"Yes. Kentuckians will definitely be able to relate to the deep sense of belonging to a place," said Edwards. "Concern and treatment for the land, environment and place are important themes in 'The Lake of Dreams.'"

Edwards moved to Kentucky 15 years ago with her husband, English professor Tom Clayton.

While Edwards is an English professor at UK as well, the wild success of "The Memory Keeper's Daughter," has forced her to take some time off from the classroom.

"I want to be ready for any opportunities that present themselves," she said, "And I don't think that I would be able to fully focus on my teaching with everything else going on."

Edwards will tour North America throughout the coming year.

"This time, I'd like to truly enjoy the release," she said. "'The Memory Keeper's Daughter' was such a shock and a whirlwind; I'd like to take the time and really take advantage of this opportunity."

When Edwards does return to campus, UK will certainly have the best kept secret in the Commonwealth at the helm of its English classes.

About Kim Edwards

Edwards was born in Killeen, Texas. She grew up in upstate New York and attended Colgate University and The University of Iowa, where she earned an MFA in fiction and an MA in linguistics.

After completing her graduate work, she went with her husband to Asia, where they spent the next five years teaching, and Edwards began to publish short fiction. In 1990 her story "Sky Juice" won the Nelson Algren Award. Her stories and essays have since appeared in a wide range of periodicals, including Ploughshares, Zoetrope, Anteaus, Story and The Paris Review. They have won many honors, including a National Magazine Award for Excellence in Fiction and a Pushcart Prize, as well as inclusion in The Best American Short Stories. 

Two of her stories have been performed at Symphony Space and broadcast on Public Radio International. Her story collection "The Secrets of a Fire King" was short-listed for the 1998 Pen/Hemingway Award.