Neogen Expansion Continues to Benefit UK, Kentucky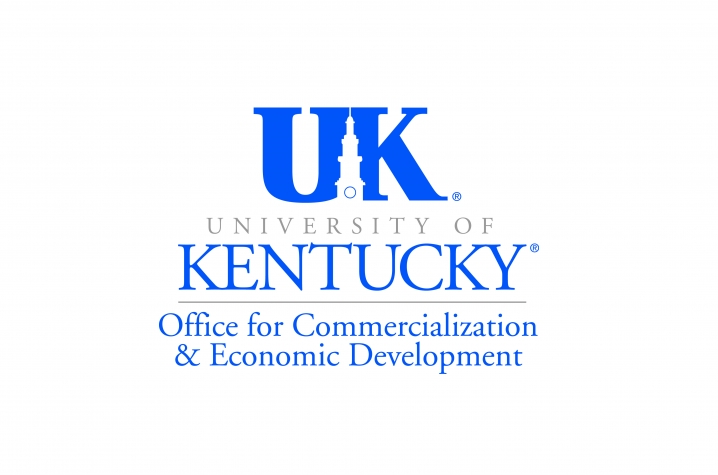 LEXINGTON, Ky. (Sept. 19, 2011) — International animal and food safety giant Neogen Corporation recently announced an expansion of the company's Lexington Ky.-based division.
Neogen's Kentucky roots date back 20 years when the company became interested in technology developed by the University of Kentucky and one of its first successful spinoff companies, WTT.  Neogen later set up a new division in Lexington based on animal safety, purchased WTT, and licensed the technology which has returned $2.2 million in royalties to UK.
WTT was established in 1988 and named by its founders David Watt (Cellular and Molecular Biochemistry, College of Medicine), Hsin-Hsiung "Daniel" Tai (College of Pharmacy), and Thomas Tobin (Gluck Equine Research Center, College of Agriculture).
Tobin was approached by the Kentucky Equine Drug Research Council and the Kentucky State Racing Commission three years before to find a solution to the opiate abuse problem plaguing the racing industry.  He proposed developing a panel of highly sensitive immunoassay tests for these high potency drugs which were difficult to detect.
Tobin enlisted UK pharmaceutical sciences researcher Hsin-Hsiung "Daniel" Tai, who had developed numerous ELISA (enzyme-linked) immunoassay tests for prostaglandins, steroids and other drugs. "I was confident that similar strategies could be applied to the development of ELISA tests for abused drugs in race horses," Tai said.
UK chemist David Watt joined the group to make the chemical derivatives of the drugs for each test, which was the first step in the process. Watt said he met Tobin at this time purely by chance at a faculty meeting.
Watt, Tobin and Tai had half a dozen carefully targeted opiate tests in place by 1988. According to Tobin, "Patterns of performance enhancing substance abuse that had existed in racing for 100 years were abruptly terminated and, to use a racing phrase, the (ELISA) technology was off and running."
The next year they contacted Len Heller for assistance.  Heller, former vice chancellor of Academic Affairs at the UK Chandler Medical Center, returned to Lexington as an angel investor for WTT. He purchased the company, became CEO and named co-owner Terri Morrical the CFO. The company licensed the technology through UK's for-profit corporation, Kentucky Technology Inc., and developed 29 ELISA diagnostic tests.
UK's technology became the foundation for Neogen's new animal safety focus and a Lexington-based division when Heller sold WTT to Neogen in 1991. Today, Neogen's Lexington operation manufactures and distributes a variety of animal health care products, including diagnostics, pharmaceuticals, veterinary instruments, wound care, and disinfectants. Close to 130 people are employed at its two locations on Nandino Boulevard and Creative Drive.
"I had no idea that we were writing a bit of UK history with WTT," said Len Heller, who held a seat on the Neogen Board of Directors until he was named Vice President of the new UK Office for Commercialization & Economic Development in late 2006. "WTT is a great success story for the university on several levels, and the researchers and their colleges are still receiving royalties today."
Heller is quick to point out that Neogen's Animal Safety Division is also a great success story for Lexington and the Commonwealth of Kentucky.  Local and state government support over the years encouraged the international company to stay in Lexington and reinvest in their Kentucky operation.
Earlier this summer, Governor Steve Beshear joined community leaders and Neogen Corporation officials to announce that the company will expand its Fayette County footprint with the addition of a 100,000-square-foot facility on Mercer Road. The project will generate a capital investment of more than $5.6 million and create 75 new jobs over the next several years.
"We're thrilled to be able to stay and grow within Lexington," said Terri Morrical, who managed the transition at the time of the WTT sale and is Neogen's vice president of animal safety. "For quite some time, we had been clearly outgrowing our facilities and we investigated many alternatives, both near and far, to best suit our expanding needs. Working closely with state and local officials, we realized that staying here was our best choice. The Mercer Road facility represents an excellent solution for our growth plans."
"Neogen and Lexington are a good fit," said Lexington Mayor Jim Gray. "Our economy needs the high-quality jobs the company provides, and Lexington, with its highly educated workforce and outstanding quality of life, is a place Neogen can thrive. We are excited about their growth."
MEDIA CONTACTS:  Deb Weis, (859) 257-8296; Carl Nathe, (859) 257-3200