New Educational Center Focuses on Technology Needs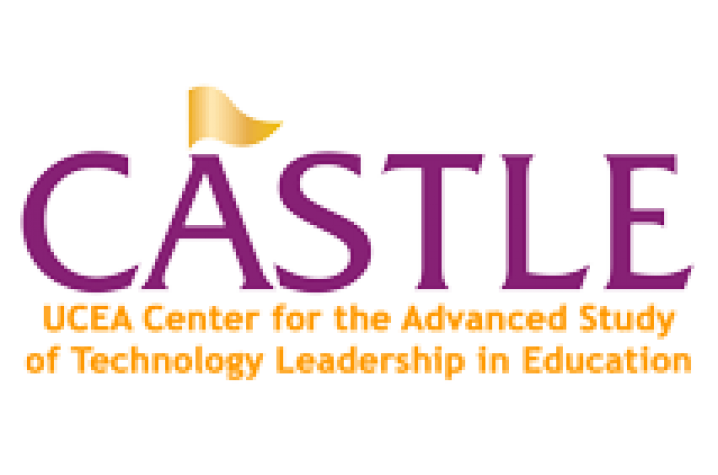 LEXINGTON, Ky. (March 7, 2011) − A one-of-a-kind educational innovation center designed to help move schools into the 21st century is relocating to the University of Kentucky.

The Center for the Advanced Study of Technology Leadership in Education (CASTLE), which is moving to UK, partners with regional educational organizations and schools to facilitate the implementation of technologies that help improve teaching and student learning. At UK, CASTLE will work with the UK College of Education's Kentucky P20 Innovation Lab.

CASTLE Center director Scott McLeod, whose work focuses on training technology-savvy school administrators, will be an associate professor in the Department of Educational Leadership Studies at the College of Education. He will be coming to UK in fall 2011 from Iowa State University.  Joining him in the move from Iowa State University is John Nash, who will join the same department as an associate professor.  Both appointments are pending approval by the UK Board of Trustees at its March meeting.

"We help leaders create schools that prepare kids for a digital, global age," McLeod said.  "The skills our children need for that kind of environment are very different than what we have traditionally prepared them for."

McLeod began the CASTLE initiative at the University of Minnesota in 2002 as the School Technology Leadership Initiative, with the support of a U.S. Department of Education grant. In 2005, the University Council for Educational Administration (www.ucea.org) granted center status to the initiative and renamed it CASTLE. The center moved to Iowa State University in 2007 and collaborations began with UK in 2009.  In Iowa, CASTLE lead many initiatives, partnered heavily with regional education organizations and provided support to schools and leaders engaged in technology implementation.
"From the time he was an assistant professor at the University of Minnesota, I have watched Scott McLeod's career and have been impressed with the difference he has made in the schools and states where he has worked," said UK College of Education Dean Mary John O'Hair. "He is able to transform schools into 21st century learning communities that benefit students and prepare them for college, successful careers and citizenship."

Several Kentucky superintendents are optimistic about collaborating with CASTLE.
"Preparing school leaders to demonstrate a deeper understanding of and appreciation for the use of technology to revolutionize the learning experiences of our students is critical as we strive to dramatically improve learning and teaching in Kentucky," said Jessamine County Superintendent Lu Young.  "I commend Dr. O'Hair and her team at the UK College of Education for bringing Dr. Scott McLeod and Dr. John Nash to the Commonwealth; their leadership in the implementation of promising practices in technology for learning puts Kentucky on the cutting edge of innovation.  Our school leaders are hungry for the kinds of learning experiences that CASTLE is known for so this announcement brings great energy to the P20 Innovation Lab model."

Danville Independent Schools Superintendent Carmen Coleman emphasized the urgency of this work.

"Any organization will only go as far as the leader's vision allows it to go," said Coleman. "If we, as leaders in education, are not aware of what is happening in the world beyond the schoolhouse, we put our children at a disadvantage that drastically decreases their life chances. Dr. McLeod has a wonderful way of being able to impress upon leaders not only the need for change, but the moral imperative for making the changes now. The critical sense of urgency he is able to instill is simply second to none. This is a tremendous win for the kids of Kentucky."

Daviess County Superintendent Tom Shelton, who is 2010 Kentucky Superintendent of the Year and a state leader in technology implementation, sees benefits for districts working to increase laptop access for all students.

"In Daviess County, we are in our 7th year of a one-to-one laptop initiative," Shelton said. "Being an early adopter, we had to develop our own leaders at all levels, from students, to teachers, to administrators. Having CASTLE available in Kentucky for our district's continuing needs as well as for the growing number of districts that are now in similar initiatives, would be a valuable tool to help Kentucky provide better opportunities and more personalized instruction for our students."

McLeod will join a faculty at the UK College of Education with wide-ranging expertise in technology applications focused on improving teaching and student learning.  For instance, faculty are creating a new type of electronic report card to help students and parents better understand how students' performance measures up to national educational standards.  And, educational video games are being implemented to motivate and engage students in their learning.

CASTLE's daily operations are directed by Scott McLeod, John Nash, Jayson Richardson and Justin Bathon, all now faculty at UK.

Between them, CASTLE boasts some impressive numbers.  The Did You Know YouTube video series in which CASTLE was an initial partner has netted over 40 million views. The CASTLE blog network has daily subscribers numbering over 30,000 readers. Collectively, the directors have been responsible for components of over $6 million in research and contract funding. And, in the past, the directors have engaged in development work in 12 countries and 22 states.  In Kentucky, the directors plan to continue these ground-breaking engagement activities with schools.

"We are very excited about the potential of the CASTLE model to benefit the children of Kentucky,"said Kentucky Education Commissioner Terry Holliday.  "Thanks to the bold leadership of UK in bringing this exciting program to the schools of Kentucky."

CASTLE professional development has already been delivered in Kentucky, with much more to come. Further, through the Department of Educational Leadership Studies at UK, CASTLE is working to bring new innovative certification and degree options to school leaders.

"There are forces at work in Kentucky which stand to impact P-20 education in positive ways," said Nash. "These include a remarkable alignment of vision that stretches from the Kentucky Department of Education to the educational leadership programs at UK. What's exciting to me is that two keys to the vision include a focus on school technology leadership and an exploration of entrepreneurial approaches to school reform."

True to the nature of this innovative, technology-based center, CASTLE is home to another first. Scott McLeod will be UK's first remotely-based professor.  He will spend part of each month in Lexington and part of each month in Ames, IA, where he will continue to make his home. Through teleconferencing and other distance technologies, in addition to monthly visits, McLeod will be able to perform the full duties of a faculty member, even engaging in on-site professional development in schools throughout Kentucky.

The opportunities are immense; McLeod said "For the first time ever, we've now got a critical mass of faculty in one place who care about the leadership side of school technology. The biggest limit to CASTLE's impact and expansion has been the small numbers of people associated with the center. We now have four full-time faculty, all at the same institution, all focused in the same direction. With the support and vision that we have from the folks above us at UK and in the state department, the possibilities are nearly limitless."

For more information visit:
University of Kentucky College of Education: www.education.uky.edu
CASTLE: www.schooltechleadership.org
The Department of Educational Leadership Studies: www.education.uky.edu/EDL
UCEA: www.ucea.org

MEDIA CONTACT: Jenny Wells, (859) 257-1754 ext. 254; Jenny.Wells@uky.edu